Photos: Lindsey Stirling + Evanescence at Hollywood Casino Amphitheatre in St. Louis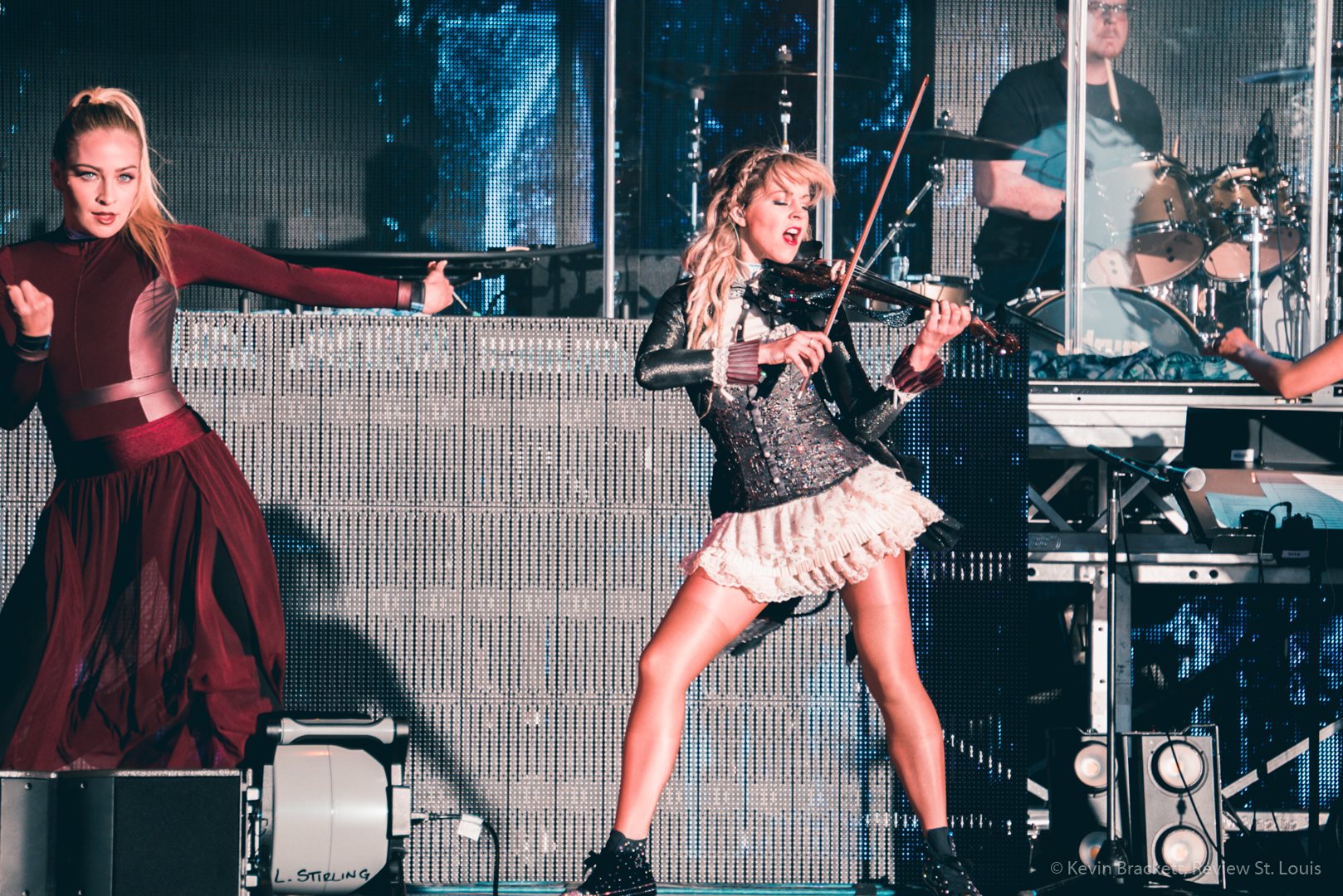 On a gorgeous Saturday night in St. Louis, Lindsey Stirling and Evanescence packed the Hollywood Casino Amphitheatre.
Cellogram opened the show with a twenty-minute set.
Lindsey Stirling went on-stage at 7:45 pm, and put on an incredible hour-and-fifteen-minute performance, full of amazing choreography and beautiful costumes. her backup dancers, dressed in dazzling costumes for each number, were fantastic alongside the talented musician. Her set ended with an incredible The Phantom of the Opera medley, leading to a standing ovation and roaring applause. Those who came for Evanescence were in for a fantastic surprise when they left as fans of Sterling as well.
Evanescence started at 9:30, and had the audience going crazy from the moment that Amy Lee walked on stage. Lee, the band's lead singer since the beginning, started off at the piano and moved to center stage shortly after. Her powerful vocals, combined with the band's seasoned musicians, had the amphitheater on their feet as they rocked out for another hour-and-fifteen-minutes.
The show ended with an encore performance featuring both Lindsey Sterling and Evanescence.
Lindsey Sterling
Evanescence