'The Phantom of the Opera' Returns to the Fabulous Fox Theatre May 9. Interview with The Phantom, Quentin Oliver Lee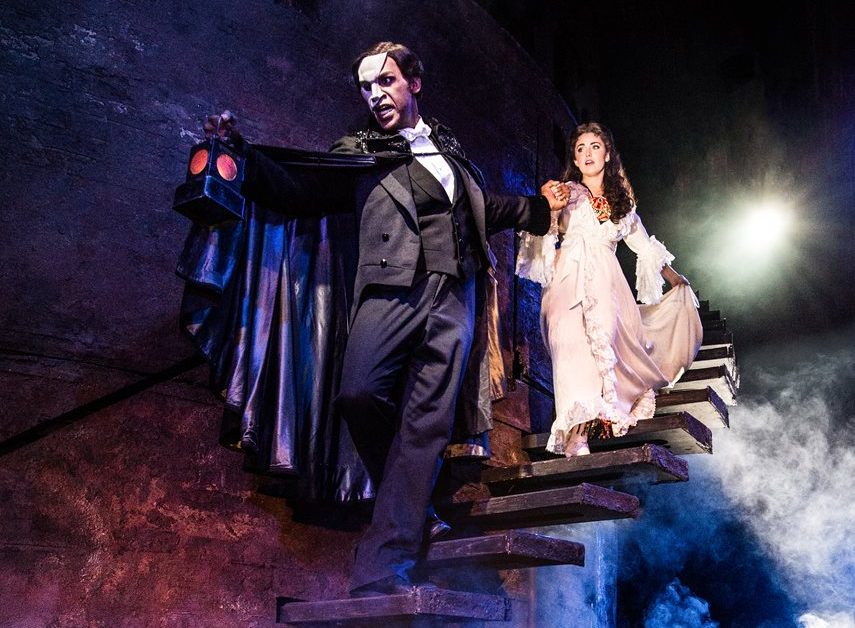 Cameron Mackintosh (Les Misérables, Miss Saigon) presents a new production of The Phantom of the Opera, making its way to the Fabulous Fox Theatre in St. Louis May 9-20.
Phantom opened in New York in January of 1988, and is currently the longest-running show in Broadway history – with over 12,500 performances. Audiences will have a chance to experience the magic around the country on the National tour, and St. Louis is next on the list.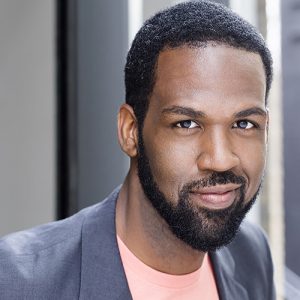 Quentin Oliver Lee, The Phantom of the tour, grew up in Southern California and has an extensive background in opera. It's a passion which has driven him since his early school days.
"I went to school for music, not knowing necessarily what I wanted to do. And when you go to school for music, generally you're studying opera. So that's what I was doing, and everything was lining up well. After high school, I got into two schools – and the school I went to had a strong opera program."
Lee, a baritone, had plenty of encouragement from his peers and teachers to pursue singing.
"I remember many a time, especially in undergrad, where they're like, 'You gotta sing man! Don't NOT sing!' Which is a nice feeling, to have the support and encouragement of those around you. Saying this is a gift, so use it. I've taken that pretty seriously, and really tried to learn how to be a better performer – an actor and a singer – and really use essentially what God has given me."
About the differences between operas and musicals, this is what Lee had to say,
"I would say that it's how you get the story across. For opera in general, you try and get information primarily through music. For musical theatre, it's very much book driven. It's like a play enhanced and heightened by music and dance. But the primary objective [of opera] is to get the story across regardless of the music or anything else."
Lee auditioned for the role of The Phantom three years ago, but ended up going to Hong Kong for thirteen months to play the role of Scar in The Lion King.  When he came back to the states, he landed a role in Prince of Broadway, a show about Hal Prince – the original director of Phantom of the Opera.
"The track that I covered sang 'Music of the Night,' so I worked with Hal and some of the other people on the Phantom team. I was eventually on-stage and sang 'Music of the Night' on Broadway, and auditions came up for this show. Long story short, here I am now."
The Phantom is a complex character, so I wanted to know if Quentin considers him the hero or the villain of the story.
"I would say something else. Maybe in his own mind, he's the hero. But in general, I would say that he's neither the hero nor the villain. I think in this production he's very much the everyman. He goes in thinking that what he's saying and doing is the best thing, even though it's a bit misguided. Clearly, going and capturing a soprano and taking her from her loved ones, isn't the best thing. But he doesn't see that he's doing anything wrong. He doesn't see that killing the people that he's killing is a bad thing – as much as what needed to happen to get his point across."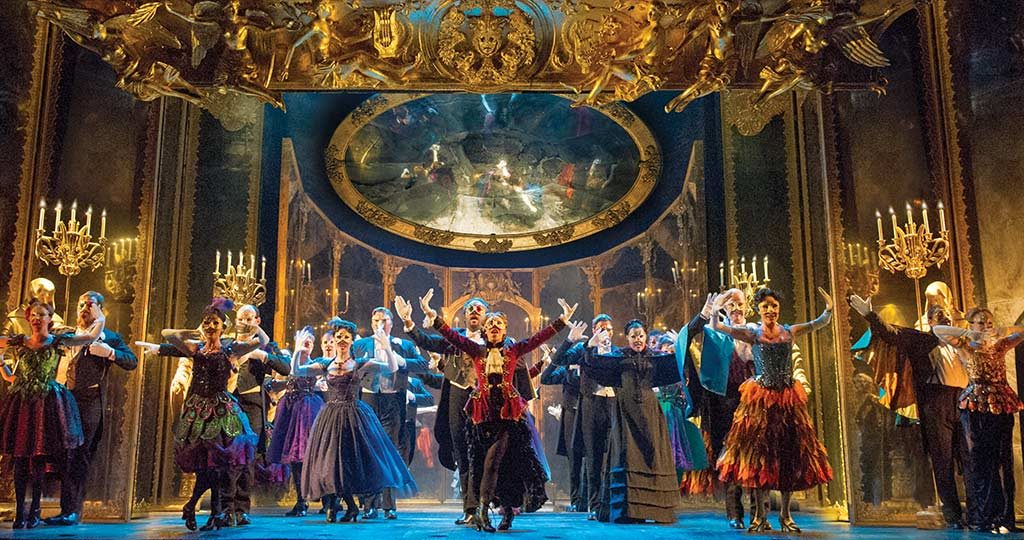 About getting into the mindset of the character, surrounded by the moral ambiguity, Quentin says,
"In a way, it happens every day. But first, even during the audition process, the creatives who I had the chance to work with had fantastic input on who The Phantom is as a person. Hal Prince is quoted as saying that he can be broken down into three different mindsets. Essentially, that played a lot of a role in how I conceptualized The Phantom. And how the director Laurence Connor was explaining him to me, and how Hal Prince – although this is not his production – how he explained it to me."
The actor says that even night to night, his preparation can be a bit different.
"I have an hour before the show, when I'm getting into the prosthetics – into the mask and makeup. And I use that time to see where I am, and how The Phantom and I align that day."
Lee still remembers his first experience seeing the show. Norm Lewis, the first African-American to star as The Phantom, was in the title role.
"It wasn't until I saw it on Broadway, with Norm Lewis, which was on my 24th or 25th birthday. It was his final performance, and I realized what all the hype was about. And that it's actually really exciting!"
While there are too many things to list about why he loves being a part of the show, the actor puts performing with his talented castmates at the top.
"There are a lot of little bits of the experience that are really enjoyable. I want to say almost without a doubt, when I bring Christine down into the lair before 'Music of the Night,' that's always pretty exciting. It's exciting for the audience, and also for me… But right from the last twenty minutes of the show for me, it's like getting shot out of a canon. It's a lot of fun, and I get to really go in as an actor and experience a lot with our Christine and Raoul."
And what is Lee's biggest inspiration in acting?
"Other performers, and seeing other shows. Pretty much any time I see another show, or even if it's a movie – seeing other really good work inspires me to be better myself. When I'm on-stage with my castmates – whether it be my Madame Giry (Kristie Dale Sanders), or Eva Tavares – my Christine, or any of them. Any time I'm looking at them, and they're doing their job really well – that inspires me to do really well. So other performers, first and foremost. And then getting a chance later to see the impact I had on the people around me after the show. Sometimes at bows – that's really inspiring to know that it had an impact on somebody's life."
See Quentin Oliver Lee as The Phantom in Andrew Lloyd Webber's The Phantom of the Opera, coming to the Fabulous Fox May 9 – 20. Tickets are available now via MetroTix. For more information, visit fabulousfox.com or the official tour site at thephantomoftheopera.com.