New York Times Hosts Live Q&A – Behind the Scenes of "Lost"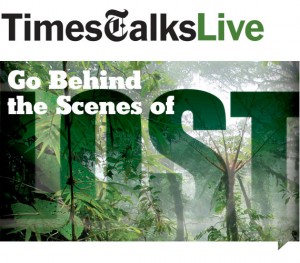 With only 4-and-a-half-hours left, ABC's "LOST" is coming to an end.  It was announced earlier this week that the series finale, consisting of two episodes, has been expanded into a two-and-a-half hour event.  But if you just can't get enough "LOST," there is something else you might be interested in.
Carlton Cuse and Damon Lindelof, the geniuses behind what many are calling the best television series of all time, will be holding a live Q&A with New York Times entertainment editor Lorne Manly.  The event will take place on Thursday, May 20 – only three days before the series finale.
To submit a question to the Q&A, send an e-mail to with your first name, location and question.
If you don't live in New York, or can't get a ticket – there is still hope. The live event will broadcast to movie theaters all over the country. In the St. Louis area, check out the Q&A at the Esquire 7 or AMC Chesterfield 14. To purchase tickets, visit fathomevents.com.
About the Event:
The hottest ticket in New York is coming to a theater near you. Go behind the scenes of "Lost" with executive producer Carlton Cuse and co-creator and executive producer Damon Lindelof, moderated by New York Times entertainment editor Lorne Manly and simulcast live to select movie theaters throughout the U.S. and Canada.
Thursday, May 20, 2010
If you wish to submit a question in advance for Mr. Cuse or Mr. Lindelof, please click here. Please be sure to include your first name and location with your question.