New Posters For Your Viewing Pleasure — GREEN LANTERN, CARS 2, POTC: ON STRANGE TIDES, MONTE CARLO, TREE OF LIFE
Let's just get right into this.  I know you didn't click on this headline for my witty writing.
I haven't liked anything regarding the GREEN LANTERN marketing campaign thus far.  The CGI has looked awful to me.  Most likely why the studio is investing another $9 million to fix it.  I had such high hopes for this film.  This new banner features the prominent members of the Green Lantern Corps.  Still looks bad.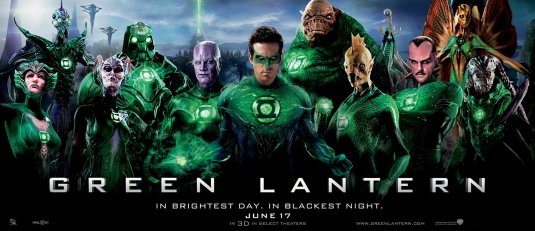 I never saw the first CARS, and I have no intention of seeing the sequel.  Just not my cup of tea.  I do like that this poster is trying to play off the royal wedding.  You can't deny the folks at Pixar are geniuses in every aspect of the industry.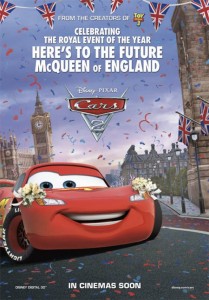 Aside from Johnny Depp and the beauty of Penelope Cruz, I suspect these two will be the focus of PIRATES OF THE CARIBBEAN: ON STRANGER TIDES.  The mermaid is played by Astrid Berges-Frisby, and the gentleman is Sam Claflin.  Not quite Orlando Bloom and Keira Knightley but not terrible.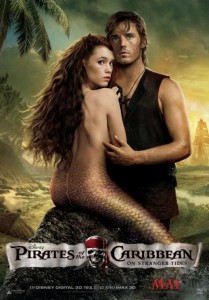 MONTE CARLO looks like a 13 year old girl's dream, and a 45 year old dad's nightmare.  Selena Gomez gets to switch places with a wealthy socialite who just happens to look exactly like her.  I bet the lesson at the end of the film is to love the person you are and the life you live.  Oh, could I be right?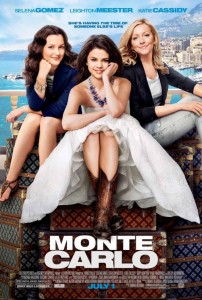 As a movie critic, I feel like I should have seen more of Terrence Malick's films.  I have heard very good things.  TREE OF LIFE is his latest effort.  Word on this film is good, and the trailer has some beautiful imagery.  I suggest checking it out if you have not already.