New Photos From X-MEN Spinoff 'The Wolverine' Starring Hugh Jackman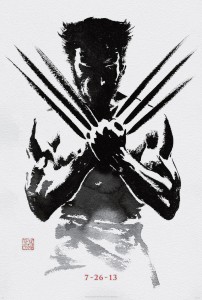 It is unfortunate that 2009's X-Men Origins: Wolverine was so bad. After Brian Singer's X-MEN and X-2 reintroduced superhero movies into the mainstream, X-Men: The Last Stand ended up in Brett Ratner's hands and was ultimately a disappointment. Origins was the chance to focus on the most popular character in the franchise, Wolverine, and also redeem itself. But what we ended up with was an even worse movie. Bad special effects; bad writing; and BAD Deadpool. Thankfully X-Men: First Class saved the day in 2011, and was all around incredible.
Fast forward to 2013, and The Wolverine is aiming to pick up the slack where Origins left off. So far everything we have seen in the trailers and still looks pretty great. Here are new stills that were just released from the film:
no images were found
I am actually excited to see how the film ends up being, and I think there is a chance that it can make up for it's predecessor. If not, I say they call it quits on the standalone Wolverine movies and focus on the X-MEN once again. No matter what happens, we will always have X-Men: Days of Future Past to look forward to in 2014.
Synopsis: Based on the celebrated comic book arc, this epic action-adventure takes Wolverine (Hugh Jackman), the most iconic character of the X-Men universe, to modern-day Japan. Out of his depth in an unknown world, he will face a host of unexpected and deadly opponents in a life-or-death battle that will leave him forever changed. Vulnerable for the first time and pushed to his physical and emotional limits, he confronts not only lethal samurai steel but also his inner struggle against his own immortality. Story by Christopher McQuarrie.
Watch the trailer for The Wolverine: