Nelly's 5th Annual Black and White Ball Brings Celebrities and Charity to St. Louis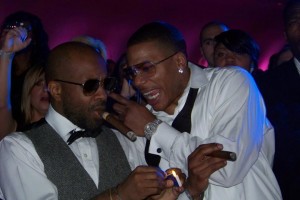 Sunday night at the Khorassan Ballroom of the Chase Park Plaza, Grammy award-winning recording artist Nelly held his 5th Annual Black and White Ball.
At the black tie event, the famous rapper and St. Louis native announced the launch of his 2011/2012 Black And White Ball scholarship program – providing two students from the St. Louis area with full-ride scholarships to attend Lindenwood University. The 2010 scholarship winners that were recognized during the evening's festivities are Ammi Bell and Cristina Catarinicchia.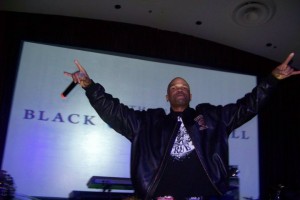 The 2010 Black and White Ball was presented by Crown Royal and Plaza Cadillac – with additional support from Superior Products, Hennessy, and SYNERGY Productions LLC. Lavishly decorated and brilliantly planned, the evening was one non-stop party. Plenty of local celebrities graced us with their presence, as well as some amazing performers and guests from out-of-town. Aside from Nelly and his family, Joe Edwards of Blueberry Hill and Bill DeWitt from the St. Louis cardinals were in attendance. Surprise performances from none other than Darryl "DMC" McDaniels and Ashanti helped make this years Black and White Ball the biggest party of the year.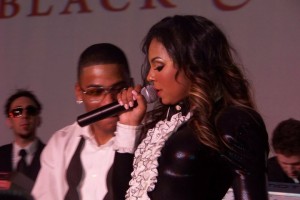 Nelly's longtime friend and super-producer Jermaine Dupri was in attendance for the fifth year in a row, and took over as the DJ of the event after Ashanti's performance. Dupris spun records for over an hour, as Nelly and friends filled the stage with attendees and turned the rest of the night into one huge dance party. Nelly made sure to point out exactly where the exits were if anyone didn't come to party, or if they had to work early in the morning. The ballroom only became more crowded after the announcement, and you would be hard pressed to find anyone not dancing and having a great time.
Nelly's 5th Annual Black and White Ball was certainly the place to be in St. Louis, and will continue to be for years to come. St. Louis is grateful to have Nelly as a part of the community, as he continues to help build the future of our great city.
Pictures from wattsupreviews.com. Click here for photos and video from the event.