Movie Review: 'Fast & Furious Presents: Hobbs and Shaw' Starring Dwayne Johnson, Jason Statham, Idris Elba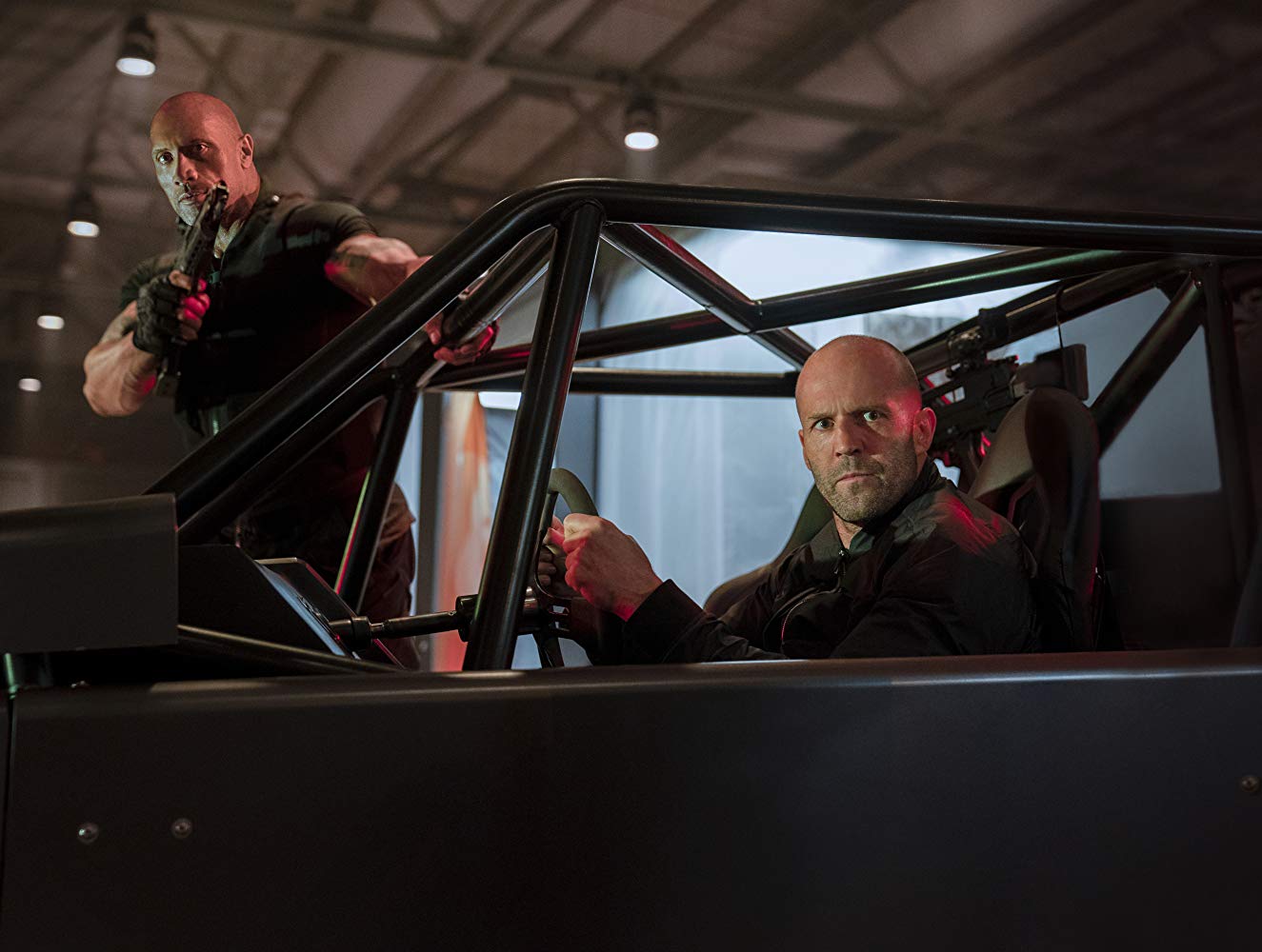 It's the summertime, so that means big explosions and non-stop action when going to the movies. The Rock, Dwayne Johnson, along with Jason Staham, were the only reasons to watch the last couple Fast and Furious films. Sorry Vin Diesel, but it's true. Because of the success of the last few films, it only makes sense for Statham and Johnson to get a spinoff, hence the new action film, Hobbs and Shaw.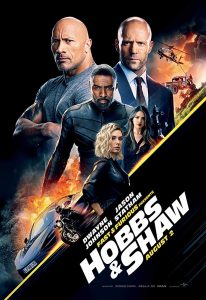 The two trade cheesy one-liners and insults throughout the entire movie. Hobbs and Shaw is nothing more than brainless, explosion-packed, summer thrill-ride… and there's nothing wrong with that. Johnson and Statham continue to show why they are two of the biggest action stars in film today.
One good thing about Hobbs and Shaw is that you do not have to have seen any of the previous Fast and Furious movies. That's a plus all by itself, especially if you are fed up with the horrible acting of the supposed ring leader of the Fast franchise, Diesel.
If you thought Johnson and Statham bickered a lot in the last Furious film, the bickering is amped up tenfold in Hobbs and Shaw. In the new film, the pair are trying to stop Idris Elba, who comes across the screen with nothing but charisma. In fact, Elba may be the best thing about the film, and I'm a diehard fan of The Rock.
Elba plays a modern-day Terminator, named Brixton. Brixton is a former colleague of Shaw. Brixton is trying to spread a virus to get rid of the weak, so humanity can excel to super-human status.
Hobbs and Shaw is directed by David Leitch, who also directed the first John Wick and second Deadpool film, along with Atomic Blonde. So, Leitch knows his action flicks. Without giving too much away, I will say the guest appearances by some comedians were laugh-out-loud funny.
The stunts are overblown and impossible, but what Johnson film isn't anymore. That's what makes it so much fun. Throw in a witty Statham and a badass Elba and Hobbs and Shaw is perfect summer remedy to beat the heat.
Hobbs and Shaw gets an A-