MISSING Starring Storm Reid, Joaquim de Almeida, Ken Leung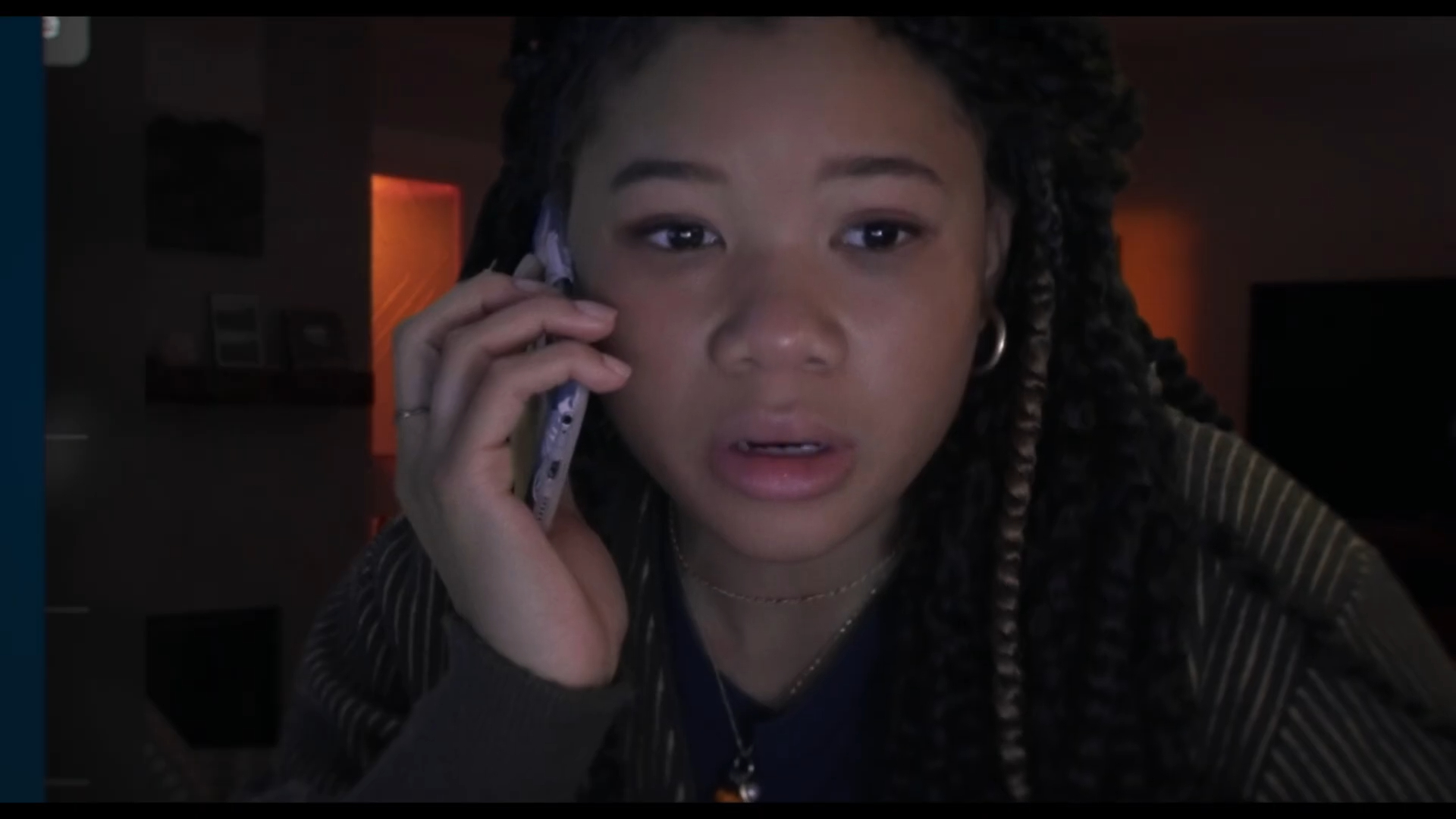 The next digital screen flick told entirely from the POV of computer screens, text messages, facetime, and other social media, Missing, is out today exclusively in theaters.
The film is directed by Nicholas D. Johnson and Will Merrick. Much in the vein of 2018's Searching (which is also the same creative team behind the newest film), and 2021's Profile, we see this new genre of multimedia collaboration standing out as movie that is fresh, unique, and needs to be seen. While the genre is still new, there was still a nuance to Missing that didn't feel like it was being overdone, oversold, or regurgitated.
Starring Storm Reid, the film follows June as she is left home by her overprotective mother, played by Nia Long, and her mother's boyfriend, played by Ken Leung, while they vacation out of the country. With her mother away, June throws a party, with it winding down just in time for her to pick her mom and her boyfriend up from LAX. But, they never show. After waiting for several hours – June begins to worry and reports her mother missing with the police.
As the story unfolds, we see there are limitations to what the police can accomplish. However, a resourceful June uses that same technique we saw John Cho harness in the film's precursor entry into this genre of film. Hacking into emails and bank accounts, and efficiently working with a guy whom she met via TaskRabbit, we see June breaking more ground than the police. But, what she uncovers leads to more questions. Who was her mother, really? Who is her boyfriend and why does he have a checkered past? As the film progresses, we see these questions and more get answered in the most interesting of ways, while audience members will grip the edge of their seat at each twist and turn the film takes.
While I saw the ending a bit predictable, it didn't make the film any less exciting. Because this genre is still so new, I think there are so many more possibilities that can present other opportunities for similar films to really carve out a space for themselves within popular cinema. There was an aspect of the film that utilized the video alert feature on a Ring camera system that created an eerie physicality to the narrative that really ups the stakes.
Overall, I thought the film was fantastic. It seems to have not have as much publicity as other films promoting its release, but I can promise, this is one you'll definitely want to catch in theaters if given the chance. Releasing exclusively theatrically at first, this is the kind of film that is going to get audiences back into the theaters. I think the film will perform well with other critics, and I highly suggest checking it out, especially if your seeking something a little new and more obscure than the traditional film. Hopefully the creative team has some other projects in the works that will utilize this style as its uniqueness is so refreshing to see.
With so much happening on the screen, might I suggest using the restroom beforehand because I can promise you – won't want to miss a second of screentime.
B+
---