Mickey Rourke in Iron Man 2
No word on who he will play yet, that rumor has spun a million different ways, but Nikki Finke is reporting that the man will for sure be in the Jon Faverau directed sequel.
This cast is getting pretty solid with Sam Jackson's Nick Fury almost a lock to appear, Don Cheadle replacing Terence Howard, Gwenyth Paltrow, and of course the return of Robert Downey Jr.  Add in another potential rumor that they are trying to get Sam Rockwell as well and you got a fantastic ensemble.
Here to hoping they can capture the fun of the first film.  Read the full story here.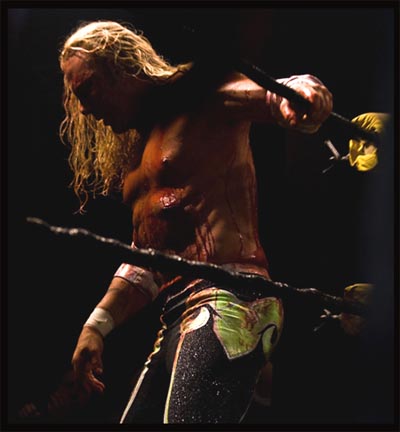 Oh, and go see The Wrestler already.