Michelle Delamor Voted Off American Idol Season 9, Going Home Tonight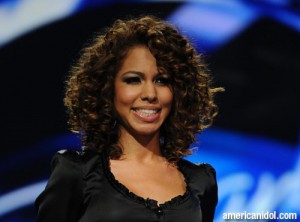 Thursday night on "American idol," over 27 million voters decided who would stay and who would go home. Unfortunately for 22-year-old Michelle Delamor, America thought that it was her time to go home. On Wednesday, Michelle sang "With Arms Wide Open" by Creed.
Get to know Michelle Delamor from Miami, Florida:

Semifinalist Michelle Delamor is excited to pursue her dream, but she has to step away from teaching choir to children at church. She has many supportive friends and family who are excited for her.
Click here to see who else was voted off tonight.
What do you think of Michelle Delamor and the other contestants that were voted off? Who do you think will win the competition? Leave your comments below!