Win Passes to the "MacGruber" St. Louis Advance Screening!
Opens This Friday, May 21!
ReviewSTL invites you to enter to win passes to the St. Louis advance screening of "MacGruber"
Enter for your chance to win a pass good for two!
Synopsis: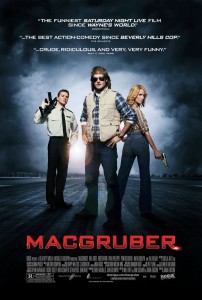 Only one American hero has earned the rank of Green Beret, Navy SEAL and Army Ranger. Just one operative has been awarded 16 purple hearts, 3 Congressional Medals of Honor and 7 presidential medals of bravery. And only one guy is man enough to still sport a mullet. In the 10 years since his fiancee was killed, special op MacGruber has sworn off a life of fighting crime with his bare hands. But when he learns that his country needs him to find a nuclear warhead that's been stolen by his sworn enemy, Dieter, MacGruber figures he's the only one tough enough for the job. Assembling an elite team of experts — Lt. Dixon Piper and Vicki St. Elmo — MacGruber will navigate an army of assassins to hunt down Cunth and bring him to justice. His methods may be unorthodox. His crime scenes may get messy. But if you want the world saved right, you call in MacGruber.
In order to enter the contest, make a caption for one or more of the four images we have below. The best captions will win. NO PURCHASE NECESSARY. PLEASE REMEMBER TO READ THE RULES!

Screening is Thursday, May 20. Please note that winning passes to "MacGruber" does not guarantee admission to the film. You must arrive early as seating is first-come, first-served. It is usually safe to arrive at least 1 hour or more before show time.
1.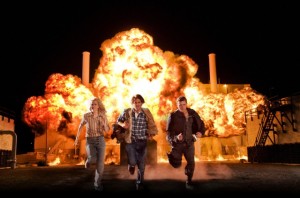 2.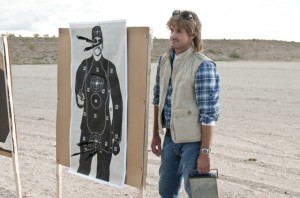 3.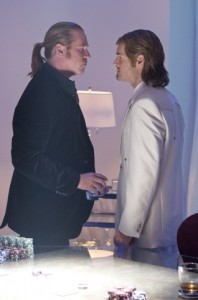 4.