"Lost" Star Josh Holloway Joins Cruise for Mission Impossible 4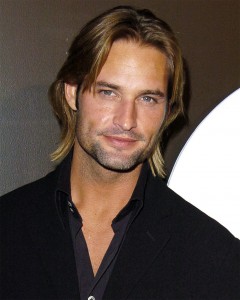 ABC's Lost may be over, but you'll have no trouble seeing its stars pop up all over the place. Those of you who were addicted to Josh Holloway's good looks, and charming manner as Sawyer count your blessings. Holloway has been signed on to MI:4 as part of Tom Cruise's character Ethan Hunt's team.
The cast and crew list for MI:4 is shaping up quite nicely, with Brad Bird directing, Tom Cruise and Ving Rhames returning, the additions of Josh Holloway, Simon Pegg and Jeremy Renner, the film is looking to be a high profile affair.
I'm really impressed by Paramount Pictures casting in this film. Tom Cruise's star power has been fading over the past decade, and bring a solid supporting cast can only help improve the picture. Pegg has a huge following among genre sub-cultures, Holloway is probably the biggest heartthrob to come out of Lost, and Jeremy Renner's star is rising so quick, that by the time this film is released, he could be a huge box office draw.
Production on the film is expected to start shortly. The film is set for release in December 2011.
What do you think of the casting? Are you excited for the film or do you think it is time for the MI series to end?