Lost Season 5 Finale | Video Recap and Thoughts
SPOILER ALERT: DO NOT WATCH VIDEO RECAP IF YOU HAVE NOT SEEN THE SEASON 5 FINALE!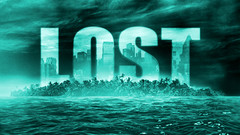 The above video is the recap of the season 5 finale of Lost, titled "The Incident." Hopefully if you have not seen the episode already, or have not watched Lost at all, you will not watch the video. Maybe… just maybe… that would that spoil a few things for you 🙂
With that being said, the season 5 finale was very exciting. We learned a lot about the island and our characters. We learned why certain people had certain motives, and we learned the truth about some of the island's leadership! It is hard to believe that this is the second to last season of LOST. The next season is sure to answer a lot of our questions, and I hope that they do not leave us hanging. So far the nature of lost has been to answer one question, and raise ten more. There is a lot of explaining to do in Season 6, and only one season to do it in. I hope that the season brings closure to the series, which is incredibly well done and beloved by many.