LIVE BY NIGHT opens Friday, January 13! Win Passes to the St. Louis Advance Screening!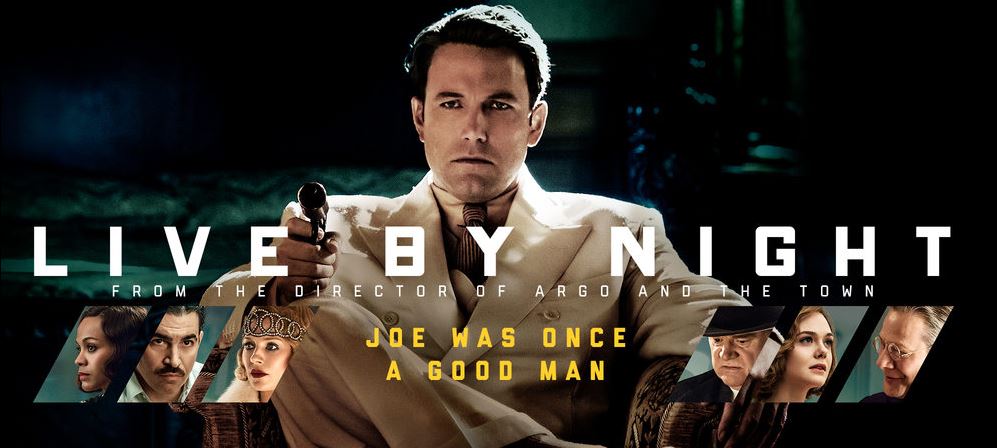 Enter for your chance to receive a pass for two to a special advance screening!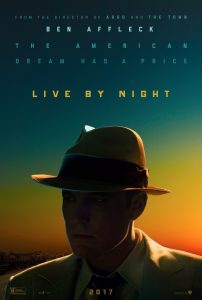 "Live by Night" is set in the roaring '20s, when Prohibition hasn't stopped the flow of booze in an underground network of gangster-run speakeasies. The opportunity to gain power and money is there for any man with enough ambition and nerve, and Joe Coughlin, the son of the Boston Police Superintendent, long ago turned his back on his strict upbringing for the spoils of being an outlaw. But even among criminals there are rules, and Joe breaks a big one: crossing a powerful mob boss by stealing his money and his moll. The fiery affair ends in tragedy, setting Joe on a path of revenge, ambition, romance and betrayal that propels him out of Boston and up the ladder of Tampa's steamy rum-running underworld.
Cast: Ben Affleck, Elle Fanning, Chris Messina, Sienna Miller, Zoe Saldana, Chris Cooper
Director: Ben Affleck
For a chance to win passes, click here and use the code LIVEREVIEW
No purchase necessary. Void where restricted or prohibited by law. At the screening seating is not guaranteed and is available on a first-come, first-served basis. Refer to screening pass for further restrictions. Limit one (admit-two) pass per person. Must be age 13 or over to enter.
Screening will take place TUESDAY, JANUARY 10 at 7pm
LIVE BY NIGHT opens Friday, January 13