Latest pictures from Tim Burton's "Alice in Wonderland"
Here are some exciting new pictures from Tim Burton's take on Lewis Carroll's classic novel – "Alice in Wonderland."
But there is a twist this time around. The movie isn't a retelling of the original novel, or a live version of the cartoon. No. Tim Burton is telling a new story this time. Alice will actually be returning to Wonderland years after the original stories.
Helena Bonham Carter – the Red Queen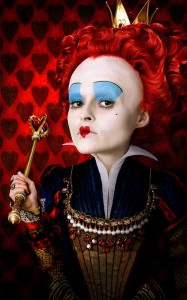 Anne Hathaway – the White Queen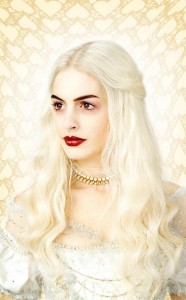 Matt Lucas – Tweedledee & Tweedledum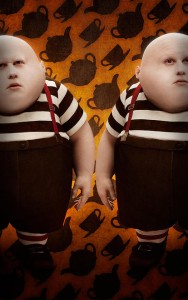 I am a huge fan of Tim Burton's work, so I am excited to see how the movie pans out. I do not think that it will disappoint.