Kim Yu-Na and Mao Asada Face off in Women's Figure Skating at 2010 Winter Olympics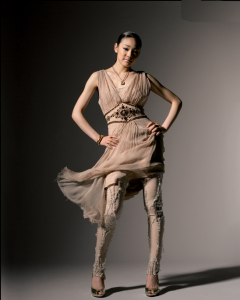 After last night's short program, Kim Yu-Na of South Korea is in first place with 78.50. Her long-time rival, Mao Asada of Japan is in a close second with 73.78. Both of these 19-year-olds are fierce competitors, and neither is about to give up.
Kim Yu-Na is the largest celebrity in South Korea right now. Last night she went on to skate like she meant business, and appeared to be as focused as ever. The pressure was on, following a great performance from Mao Asada, but the 2009 world champion seemed unaffected. Kim went on to break the world record with her 78.50 point performance.
Canadian Joannie Rochette took Third Place. In fourth is Miki Ando of Japan. Rachael Flatt, the US national champion came in fifth with 64.64 points. Mirai Nagasu, also skating for the US, took sixth place in the short program with 63.76 points.
In recent years, the winner of the short program has gone on to win the entire competition more than half the time. Tune in Thursday to watch the long program for the final results.