Kelly Clarkson Responds to Taylor Swift's Publicist After Grammy Performance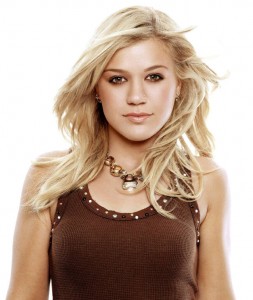 If you haven't seen Best Album of the Year Grammy winner Taylor Swift's live performance at the 2010 Grammy Awards, here is the video below:


After receiving a ton of backlash over the performance, Taylor Swift's publicist decided to come out and blatantly attack many other artists by saying to the Huffington Post:
"She is the voice of this generation. She speaks directly to (her fans), and they speak directly back to her," said Big Machine Records CEO Scott Borchetta in a phone interview. "This is not `American Idol.' This is not a competition of getting up and seeing who can sing the highest note. This is about a true artist and writer and communicator. It's not about that technically perfect performance."
It didn't take long for Kelly Clarkson to shoot off a blog, defending herself and American Idol. It is nice to see a celebrity that isn't afraid to speak up on something like this. On her blog, Kelly Clarkson wrote:
"Wow …..Dear Scott Borchetta,
I understand defending your artist obviously because I have done the same in the past for artists I like, including Taylor, so you might see why it's upsetting to read you attacking American Idol for producing simply vocalists that hit 'the high notes'. Thank you for that 'Captain Obvious' sense of humor because you know what, we not only hit the high notes, you forgot to mention we generally hit the 'right' notes as well. Every artist has a bad performance or two and that is understandable, but throwing blame will not make the situation at hand any better. I have been criticized left and right for having shaky performances before (and they were shaky) and what my manager or label executives say to me and the public is "I'll kick butt next time" or "every performance isn't going to be perfect" ……I bring this up because you should take a lesson from these people and instead of lashing out at other artists (that in your 'humble' opinion lack true artistry), you should simply take a breath and realize that sometimes things won't go according to plan or work out and that's okay.
Sincerely,
One of those contestants from American Idol who only made it because of her high notes

;)"