Joss Whedon Confirmed to be Directing Marvel's "The Avengers"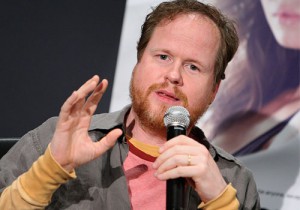 It has technically only been a rumor now for a few months, but today at San Diego Comic Con it was confirmed that Firefly creator Joss Whedon will be taking the reins of the Marvel supergroup film, The Avengers.
Whedon talked about the upcoming Avengers film during a panel on which he shared the stage with Star Trek director and Lost mastermind, J.J. Abrams.  He is in the outline phase of the story right now, and continues to rework it to build up the characters.
Whedon talked about the difficulty of scripting characters of different series, and the added difficulty of knowing the actors who already play the roles. It is apparently a challenge to blend the characters from series with completely different tones.
"The first job I had outside of TV was a script doctor," said Whedon. "You have to blend in. I think it is easy to fall into the aesthetic of something you love. I will be respectful of the established tone… or seven!"
I'm excited to see what Whedon can do.  Whedon is obviously a fan, and even wrote a critically acclaimed run of Astonishing X-Men. In addition to that, he was also one of the credited writers for the first X-Men film.
What do you think? Let us know in the comments!