James Franco Adding Directing Duties To His Busy Schedule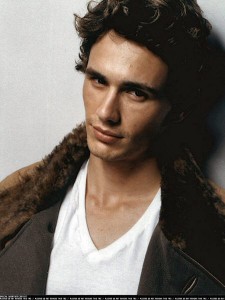 James Franco is not human.  The man already has an insane film schedule apearing in films Your Highness, The Green Hornet, Rise of the Apes, and In Praise of Shadows all hitting theaters this year.  He is currently filming Maladies and is rumored to star in the film The Iceman.  Add to that his hosting duties for this years Oscar ceremony along with Anne Hathaway.  He also is getting his PhD at Yale and attending classes at the Rhode Island School of Design. 
Despite all of this, the man wants to add more to his plate.  Franco wants to direct and star in The Night Stalker.  The film is an adaptation of the book by Phillip Carlo based on the true story of serial killer Richard Ramirez.  Nicholas Constantine is writing the screenplay and recently talked about where the project is at.
This isn't a horror film nor does it glorify Ramirez in any way. Philip Carlo painted an amazing portrait of Ramirez the human being, and how he became that monster. James Franco shares that vision, and we all agree that he's the one actor, and now director, who can do that vision justice. He read the material and responded to it immediately.
Do you think Franco is spreading himself too thin?  Or is he just trying to find what he truly wants to do with his life?