James Cameron Confirms "Avatar" Sequels, Still Wants To Do "Battle Angel"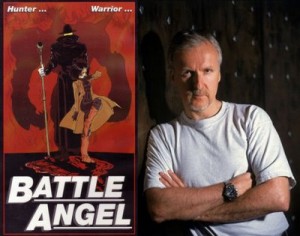 I am not the biggest Avatar fan, but I will give James Cameron credit for two things.  First, he created a 3-D experience that other films can't begin to stack up against.  Second, he built a world that has so much imagination and possibilities to conceive things that have never been seen before.  That is the only reason why I am interested in sequels to the highest grossing film of all time because the story in the first one did not blow me away.
It is really no surprise that Cameron is doing sequels to Avatar.  But what about his other passion project Battle Angel?  Cameron has said that he is a big fan of manga and wants to possibly turn the property into a trilogy.  So when will Battle Angel be made?  Read what Cameron had to say to Collider about the project.
I'm obviously going to be pretty busy for the next five years [with Avatar 2 and 3]. And so I had to consider, do I hand this project off to another director? And then I thought, 'No, I love it too much.'…It's such a rich world. What I'm going to do is take the spine story and use elements from the first four books. So, the Motorball from books three and four, and parts of the story of one and two will all be in the movie. We're not that far down the line.We have a very good script and we've done a lot of production design. We've done about a year of production design and we've put together an art reel that shows the arc of the film.
Are you more interested in seeing Battle Angel or the Avatar sequels?