James Cameron's AVATAR Brings in $27 million on Friday, Over Half in 3D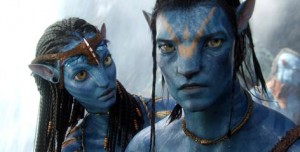 According to Box Office Mojo, James Cameron's AVATAR had a strong opening day at $27 million dollars. The film opened on 7,000 screens at 3,452 sites. Of the theaters showing the film, 59% accounted for 3D presentations.
AVATAR is the story of Jake Sully (Sam Worthington), an paraplegic ex-marine who has been requested by the government to replace his brother on the planet Pandora. The project that they are working on is to create and control 'Avatars,' a mix between humans and the native inhabitants of Pandora – the Na'vi. Each Avatar is controlled by a human driver, linked by their DNA. With the amount of money spent in research and development of each Avatar, the government needs Jake to take the place of his fallen brother in the project.
Directed by James Cameron, the film is his first movie since Titanic was released in 1997. Titanic still remains the highest grossing film of all time, bringing in over $1.84 billion dollars worldwide. But AVATAR is another Cameron film to break a record; the movie is said to be the most expensive film ever made. It is said that the film cost close to $500 million dollars. But many who have seen the film say that it lives up to the hype, and was worth every penny.
Read our reviews of AVATAR here.