Interview with Todd Hanebrink from the WICKED National Tour, Coming to the Fox Theatre June 16 – July 11.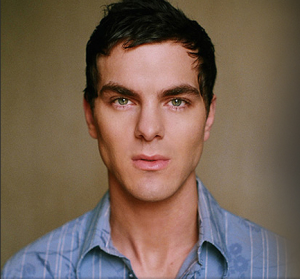 Kevin: I've heard so many great things about WICKED. I have never seen the show, or read the books. Were you familiar with the show before you joined the Broadway cast?
Todd: No, actually I never read or heard of the books before I joined the show. The first I heard of WICKED was actually on TV. I saw the Tony Awards performance of "Defying Gravity." I just happened to be skimming through the channels, and happened to land on that performance. I thought, 'this is interesting, a musical about the witches of OZ.' I didn't even know it was a book at that time. I thought it was such a cool take on it, and then I really enjoyed the song.
I ended up doing MOVIN' OUT, the Billy Joel Broadway show. And I auditioned for WICKED while I was on tour. They were holding auditions in LA, and we were in San Diego, so I got a rental car and drove down to audition. I ended up booking it, but it was for the Broadway show – they wanted me to go straight to New York. So I moved there, and did WICKED on Broadway for two years before joining this tour.
Kevin: That must be pretty neat to make the move to Broadway with WICKED for your first show.
Todd: I feel kind of bad about it because a lot of the people who auditioned for it know of the show, or are die-hard fans. And here I come along and don't know anything about the show and book it straight on Broadway. I feel very fortunate to have done that.
Kevin: How did you get to be part of MOVIN' OUT?
Todd: I was living in LA, and have an agent, and they call me up for different auditions that are happening. I was in a wedding the following day in St. Louis for my best friend, Susie Anderson, who was getting married. So I had to go to the girl call – in a room of 500 to 800 girls, and like 5 guys. So the only guys that were there were the ones that could not make the guy's call like me. All the guys ended up getting cut right away, except me. So they teach me all the combinations, and then they sit all the girls down and videotape me so they can show the choreographer Twyla Tharp me doing all the combinations. So I am literally the only guy in front of hundreds of girls doing these combination. But it paid off, because I got the job.

Kevin: Did you move out to LA hoping to be in theatre out there?
Todd: I was in a dance / pop / R&B / Christian music group called RAZE. My dream was always to move to LA, and I always wanted to dance with Janet Jackson when I was little. And the video style of dancing is up there, and I wanted to be in commercials and stuff like that, so I moved up to LA in a crappy car and no cell phone at the time. I auditioned for an agency, and ended up booking that. So they started calling me out on auditions. It's kind of funny, because when I moved out to LA I started looking for a regular 9-5 job, and no one would hire me because I literally had no experience. I was 23 or 24 at the time, and all I had done at the time was teach dance and done shows. I wasn't getting hired, so I looked for commercial work to keep me going. After I booked MOVIN' OUT, which was a 2 year tour, I went straight into WICKED. So I've been working non-stop for about 6 years now, which is good.

Kevin: It's great that you were able to move to LA and do what you wanted to do. If you want to be in commercials and shows like that, you have to move to LA or New York.

Todd: You know what makes me sad about that? Doing WICKED, at one time within the Broadway company alone, there were four people – including one of the witches – were from St. Louis. Most of the people in the show were from Jersey, or from LA, and there were 4 people alone from St. Louis. And it made me sad that there wasn't more of a support for the arts in the Midwest.
I was in the St. Louis Ballet company for 4 years, all through high school. I know that they have their school now in Chesterfield, MO. They are a great company, and I hope to take class there for the month while I'm in St. Louis.

Kevin: Were you also involved in theatre in High School, when you went to Francis Hollow North?
Todd: No. In high school, I was in drama class and things like that. It didn't involve dancing or singing, just acting. It was fun, and obviously a great outlet for me that the regular 'put your face in a book and do math,' but to be honest I wasn't really into musical theatre. I always wanted to be a movie star, and dance wise I always wanted to dance with Janet Jackson and be in cool MTV videos. But as I've gotten older, I've found more of a respect for musical theatre.
Kevin: It's great that you were able to take the leap, and move out to LA. It's cool to hear about the chain of events lead you to being on WICKED on Broadway, and now on the national tour.
Todd: I'm really happy and excited. My family was going through a pretty hard financial time when I was in WICKED on Broadway for two years. They never got a chance to see me in a show. I'm excited to be able to be home. And I have one grandparent left, my Grandmother, who is around 84. She's going to be able to see me in the show too. So it's great that we're coming to St. Louis, and I can finally show them what I've been doing.
Kevin: Did you frequent the Fox Theatre when you were younger?
Todd: I remember seeing JEKYLL & HYDE, because at the time I really loved the singer Linda Eder. I saw WEST SIDE STORY at the Fox, and I saw RENT at the Fox.
Kevin: Will this be the first performance of yours at the Fox Theatre?
Todd: No, I actually performed there with MOVIN' OUT, and when I was a freshman or sophomore in high school, I was there for the premiere of the Disney movie POCAHONTAS. There was a big production before the movie.
I'm excited, because a lot of the people from my cast have never been to the Fox yet. They are just going to be blown away because surprisingly, throughout the country, the theatres are not that luxurious and that nice, and that beautiful. Even on Broadway, the theatres are very, very old. They were built very compact, and you are lucky to see one that seats 2,000 people. It's going to be a great time performing there.
Kevin: What is your favorite part of the show, if you had to pick one?
Todd: Definitely the flying monkeys. And the costumes are so amazing. Almost every one of my costumes cost $2,000 to $3,000. Just costumes alone, it cost over $50,000 to put me in the show. Everything is made for me, for my body. My shoes, hats, body – every measurement. We aren't allowed to wear other people's costumes, so everything is made for my body type.
Kevin: So you are in quite a few different roles?
Todd: I play four different characters. In the beginning, I am a student at Shiz University – which is where Galinda and Elphaba met before Dorathy dropped in on the Yellow Brick Road. It's almost kind of "Harry Potter'ish" where they go to a witch school. There are townspeople. And from the movie, you will remember all of the kind of quirky people in the Emerald City. I'm one of them. And then of course a flying monkey. And I'm also one of the Wizard's guards.
Kevin: I can't wait to see it, and I'll be looking out for you. I'm really excited to see the show, and can't wait until you come to St. Louis. Good luck with the tour.
For more information about Todd, visit his website at toddhanebrink.com.
---
Performances of WICKED at the Fox Theatre run from June 16 to July 11, 2010. For more information and to purchase tickets, visit Metrotix or the Fabulous Fox Theatre website.