Interview: Theo Polyzoides, Lead Singer of King Nun (Tonight at Delmar Hall)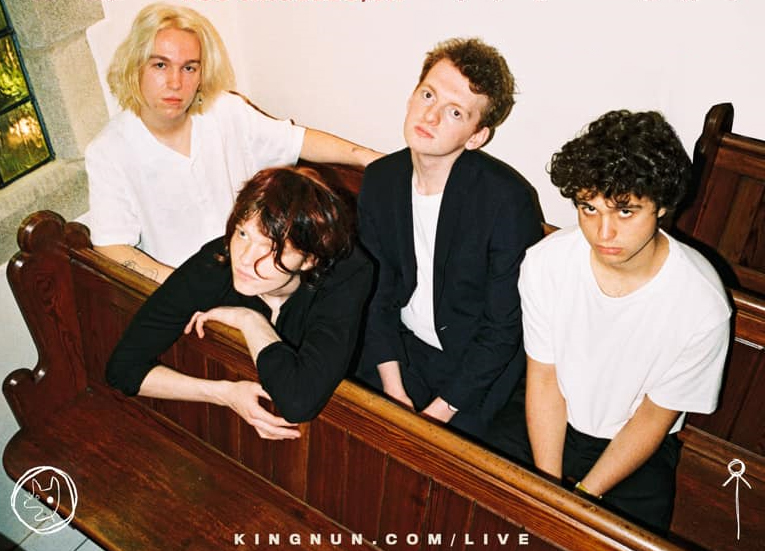 Friday, August 23, King Nun plays Delmar Hall in St. Louis with Reignwolf. We spoke to lead singer Theo Polyzoides about the band, their influences, and what to expect tonight.
Danya: How long have you been together?
Theo Polyzoides: We've been together around 5 years now; can't remember exactly it's been a blur.
D: How did you all meet?
T: Three of us played in a band in school and we met our drummer through a friend of a friend. Very lucky happenstance. 
D: What was your first big break?
T: Our record label Dirty Hit has a large fan base of its own so when we came out of nowhere with our first single there was an audience waiting to hear it. It had a bigger reaction than we were expecting but I wouldn't call it a big break. 
D: What circumstances surrounded your band getting its first big break?
T: Can't wait to find out.
D: Have you worked with other known bands that have helped you reach your current level of success?
T: We've had some amazing advice from some incredible bands like Frank Carter & The Rattlesnakes, Superfood and Gang of Youths. We've toured with a lot of great bands, never directly worked alongside any though. I suppose we're quite private people.
D: Who were some of your influences growing up?
T: We really got into American 70s punk rock and the CBGB scene in particular. Richard Hell was our idol. Outside of that The Pixies and House Of Fix where big breakthroughs for us. I suppose we fell in with fast music that has a sense of desperation. 
D: Anything you'd like to add about your current album or any upcoming albums?
T: Our album's coming out late this year, I think it's great.
D: Are you currently on tour? (Or, supporting a few shows here and there?)
T: We're on tour across the U.S with Reignwolf, the next show is in St. Louis and you should purchase many ticket!
D: How did you get the Bonnaroo gig? How did it go?
T: Incredibly. It was a huge opportunity for us and we got out in one piece. we were named Best Rock Band by Rolling Stone magazine in their article about the festival. 
D: I'm not usually a fan of comparing a band's sound to that of other well-known bands as that is art that manifests from the creative center of each creator. With that said, I have noticed that King Nun has been likened to bands such as The Strokes, The Hives, and The Vines. What sets you apart from those bands?
T: "The"
D: Anything to say or acknowledge about Reignwolf?
T: The live show is mental. I've only seen one so far but they did some incredible things, had some great tricks, played fantastic music. Go to the gig I reckon.
D: What can fans and concertgoers expect to see during your set tonight at Delmar Hall?
T: We're going to try our best and if we don't, total accident.
D: Anything else you'd like to add?
T: Thank you for taking the time to speak to us.
See King Nun tonight at Delmar Hall in St. Louis. Tickets are available via Ticketmaster.