Interview: Styx Member Lawrence Gowan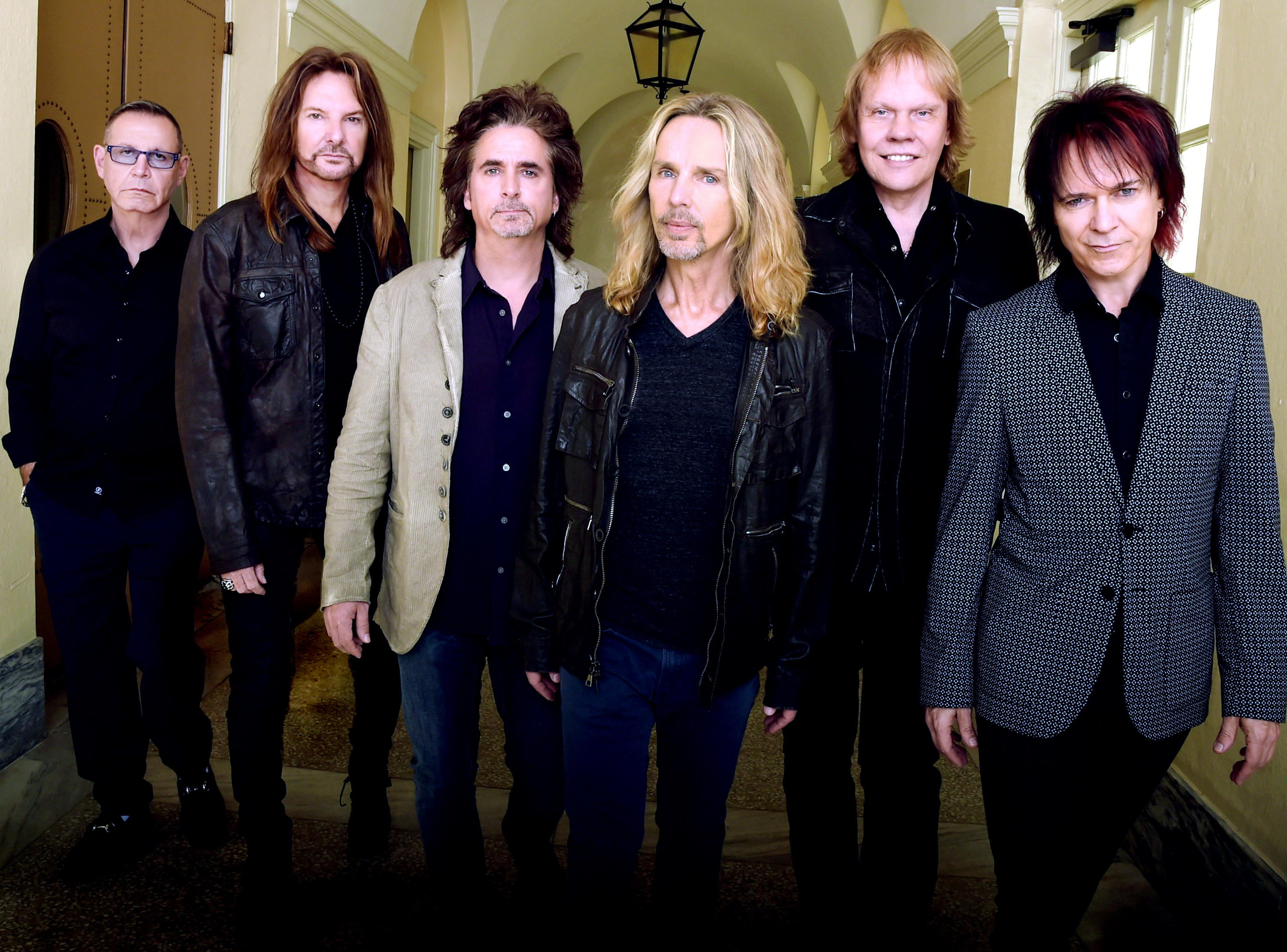 As Styx member Lawrence Gowan was traveling to North Carolina with his bandmates to promote their new album, "The Mission," we discussed the band's upcoming show in STL, and how the rest of the tour was expected to proceed. 
July 8th, Styx will be returning to the Hollywood Casino Amphitheatre.
According to Gowan, "It's actually a great venue for Styx to play at; we have a lot of memories there and we are looking forward to coming back."
Styx has played at Hollywood Casino Amphitheatre many times in the past, but back then, it was called Riverport Amphitheatre. The Amphitheatre has not been known as Riverport since 2002 — nearly 2 decades ago. The band played alongside REO Speedwagon back in 2000, just before the amphitheater changed its name to UMB Bank Pavillion. The band has been a frequent visitor of the Amphitheatre over the years and both new and old fans are ecstatic for their return.
I asked Gowan what kind of audience the band was expecting, considering both new and older fans are expected to attend, and he's acknowledged more than half of the concert attendees are under the age of thirty. "I can't tell you how much fun that is for us," said Gowan, "to see the audience get younger instead of older. I like seeing fans who are fifty and fans who are twenty stand side by side and enjoy our music."
With the mix of ages comes a different atmosphere, which is why Styx ensures they play with a variety of opening acts. According to Gowan, they chose to tour with Joan Jett because "people who like Joan don't normally see Styx and vise-versa."
Styx is certainly trying to make this concert enjoyable for all ages, especially the young who are still learning to love the classics such as "Renegade" and the legendary "Mr. Roboto." 
"I want newcomers to know that classic rock took up a huge chunk of the music industry in the twentieth century," says Gowan.
New Styx fans don't necessarily understand just how large of an impact rock music had back in the 20th century, and that isn't a bad thing. They simply were unable to experience rock music when it was in its prime, and now fans can enjoy the classics. "We want fans to understand how rock bands of our era performed back then. The performance aspect is what strikes newcomers when they come and see our shows because it's so different compared to modern rock shows." 
So, what is it that makes a Styx concert so memorable compared to any other rock concert from their era? Gowan believes, "Styx gives the most extroverted performances; they really interact on the stage. There's no shoe-gazers in this band, everyone commands this stage and draws the attention of the audience. There's a lot of activity–far more than what anyone would expect from a band who's been around for five decades." 
Even though the energetic performances of Styx are drawing fans into venues, many are attending the shows just to see the band finally perform the legendary "Mr. Roboto." I asked what the motivating factor was to add their hit song into the setlist, considering it was what tore the band apart to begin with. "I think the number one reason is because that song has survived.It was a really well written song, but the album in which the song was featured on (Kilroy Was Here) essentially caused the band to breakup. It was a successful album, but there was a lot of disharmony surrounding it. However, that song particularly survived because it's apart of cultural reference in so many areas. And another thing, Tom and JY never played it live—even back in 1982. At that time, it was just performed as a backing track. It's really their first opportunity to play the whole song live, and the audience is having a huge reaction to it. They're loving it, and so are we. It was a wise-decision." 
Most would expect "Mr. Roboto" to be the final song Styx performs, but it's actually set to be included in the first part of the encore. Gowan says that the show will consist of mostly well-known Styx songs, including "Renegade," which is Gowan's favorite song to perform. "Come Sail Away," "Gone Gone Gone," and a cover of Queen's "Bohemian Rhapsody" are all expected to be performed by the band in July. The concert will be a perfect mix of both new and old Styx songs.
Without releasing an album for nearly 15 years, Styx came together to record "The Mission." Gowan explains the reason as to why the album wasn't made as quickly as they hoped was due to the amount of touring the band did. "As soon as a record was made, you went straight to touring. After touring was over, you had to make another record. So, there was no life beyond this. Three years ago, we started jamming and a few songs spurred, and those are what led on to other ideas. We really missed making records, so we reformed our schedules to create this record, and it needed a lot of extra time. We were well prepared to make the record. And it was also comforting to know if we didn't love the album, we didn't have to release it." 
Styx believes the tour will extend the life of rock music and that lives will be further enriched by the genre. Additionally, Gowan is confident another album will be created after the tour. "If the Gods of Rock are still smiling down on us, I'm sure another album will be created."
Though there is no confirmation of a new album, and though we may not know officially for many months to come, Styx fans can hold onto the small ray of hope that this tour is only the beginning of a new era of Styx music.