Interview: Meagan Good Talks 'The Intruder,' Her Faith, and Getting Into Action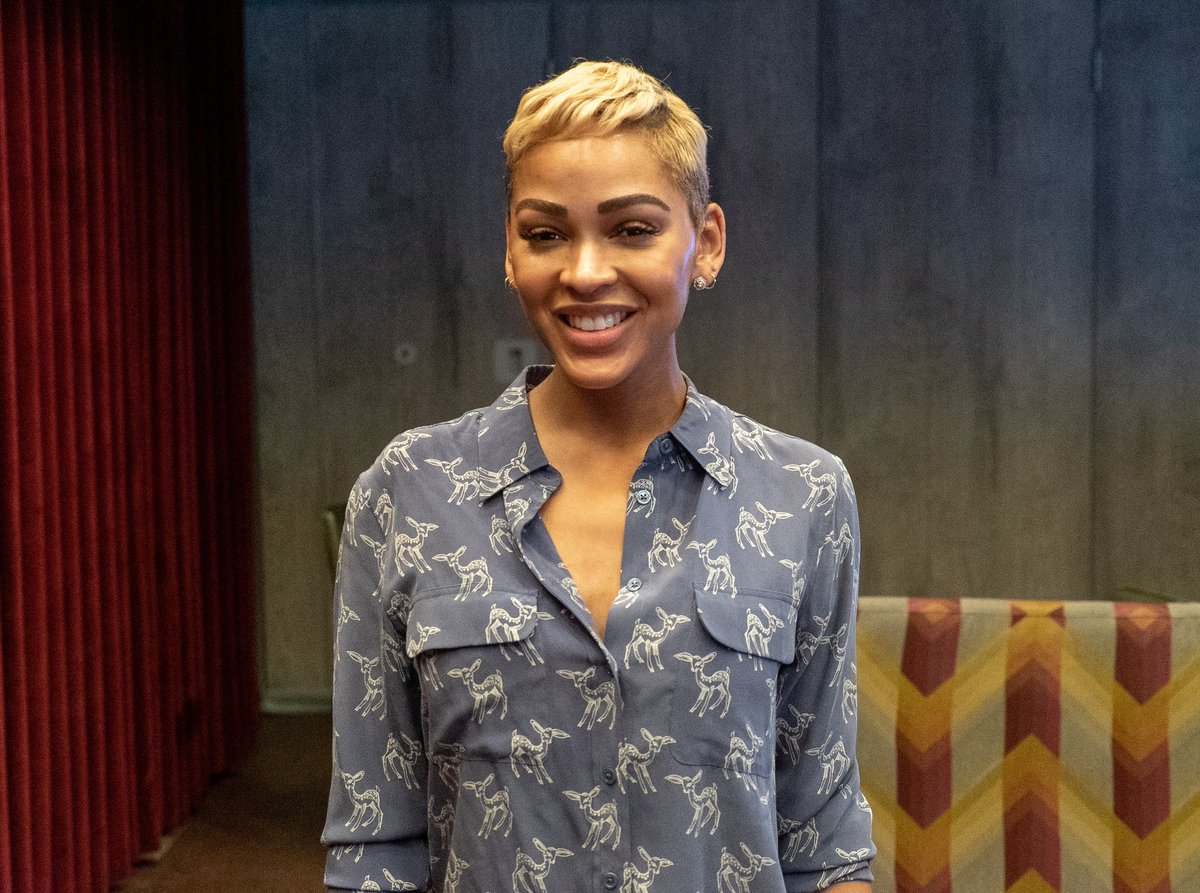 We had the chance to sit down with Meagan Good when she was in town to promote her upcoming film, The Intruder.
Earlier this year, Meagan had a surprise role in Shazam!, among several other actors who had to keep quiet about their characters for the sake of the plot.
"It's so hard that I still haven't posted about it on social media," said Meagan. "Now it's okay to, but it was so under wraps. We couldn't even follow each other on social media. Even at the premiere, we couldn't take pictures with the younger versions of ourselves. They were really, really specific about keeping it quiet."
The actor calls it the best-kept secret she ever had to keep. And the type of role she's been waiting to play.
"I literally told my husband three years ago, 'I want to be a superhero.' I really want there to be more diversity in this space, and I want every little girl to see themselves when they see a superhero in a movie. And so he said, 'That's great. What are you going to do to meet God halfway?'
Meagan's husband DeVon Franklin (an actor and producer of the film Breakthrough that opened over Easter weekend) is a preacher, and religion plays a large role in both of their lives.
"That's a good point," she recalls responding to her husband. "I put down my glass of wine, and went to the gym, and started working out with my trainer."
And she was serious about trying to land one of these roles. She started learning both Taekwondo and Capoeira before even auditioning.
"About a year and a half later, I get an audition. They said this character is very young, and they tell me nothing about it. I go in and audition, and two weeks later I got the part. I was like, 'Great, what is it?' They say Shazam! and I'm like, 'Kazaam like the Shaquille O'Neal movie?'
Meagan then quickly realized they were talking about the DC Comics hero who debuted in 1939 as Captain Marvel, who recently had his name changed to Shazam.
"I started looking, and then I actually remembered the cartoon. So I was super hyped and excited. As soon as I got there to start, they put us all with our individual people to teach us the fight stuff. And they were like, 'So, you're going to be learning Capoeira.' That was great because I started learning that already!'"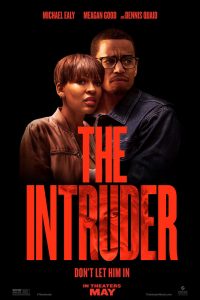 Tom Stockman from We Are Movie Geeks was also present for the interview and asked about Meagan's co-star in her upcoming film – The Intruder. Tom mentioned how crazy Quaid's character is on-screen.
"Dude, he's so crazy! It's funny because I didn't even see everything that he did until I watched the movie. While I was in it, I'm thinking about Annie and how is Annie feeling. She's obviously responding to Charlie – but she's not seeing everything."
The actor says she's been a fan of Dannis Quaid since the 1985 film Enemy Mine.
"When we got into it, it was fun because there's this one intense scene between him and I," referring to a physical altercation between the two characters. "We're in that scene, and literally he says to me, discretely, 'Spit on me.' And I was like, 'What?'" She continued ignoring the suggestion to further show her character's disgust, but Quaid insisted the move to make it seem more realistic. "Then I hear Deon [Taylor] (the director) in the other room yell, 'Spit on him!' It was fun because he was so into it that nothing was off limits. We literally went for anything and everything and tried it, and just had fun. And I think it made all the difference in the world. There are villains, there are good villains, and then there are incredible villains."
Meagan said off-camera, Quaid was only a little intense when it came to staying in character for the climax of the film.
"For most of the movie, we'd say cut and he'd go in the corner and start working on his golf swing. He was just chill," the recalled. In regard to Quaid always being right there on the edge of his character's insanity she says, "I think there was something about being right there, kind of in this steady space that felt intense. I think he had a lot of fun with it."
In the film, her character is very trusting of Charlie (Quaid's villain) whereas Annie's husband Scott (Michael Ealy) is not.
"It was tough because I read the character and I fell in love with her instantly because of her heart. I love her empathy, I love her compassion. I'm very much the person where if someone is getting bullied, I'm going to step in. Or if everyone's overlooking someone, I'm going to go right up to them and be like, 'I see you.' And that's just my heart and my nature. So I could see that about her immediately, that she had an empathetic heart."
Although she jokes that Meagan draws the line in the sand much earlier in real life than her character Annie. But there were reasons for her continued trust in the script.
"Me, and Deon, and Michael, and Dennis – we'd all have these conversations and I'd be like, 'I just don't feel like she'd do this at this point. Because she would know this, or she would know that.' And the way that Deon directs is very intentional. He directs as a director, and then takes a thousand steps back and becomes the audience. And he said, 'This is the moment where everyone goes 'Nooo! Don't do it Annie!' Or this is the moment where the audience is like, 'Michael, watch out!' And that's the point because he wants to create those moments. He says, 'All I want from you is to figure out how to authentically get there. So that, as she's making these choices – even if you disagree with her – you understand what's going on in her mind and how she got there.'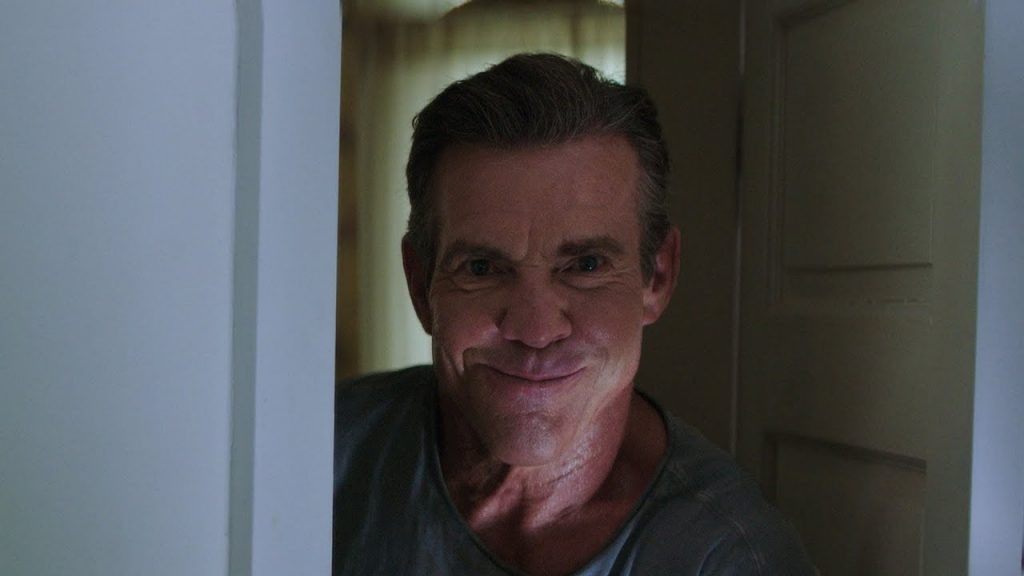 Because of Meagan's faith, I asked if it has any influence on certain roles she takes or scenes that she decides to do.
"At the end of the day, I started off as a child actor. I started at like 4. And I have been working consistently since I was 13, and I've always been a Christian. I've been saved at 12, and I got baptized at 19. I didn't grow up in a household where we went to church every day. It was never stuffed down my throat, and I was never told it was something I had to do. It was something that came to me. I explored other religions, and this is just who I am and who I know I'm called to be. God has allowed me to have crazy experiences all across the board – especially in the industry. Like when I was 10, I was doing off-Broadway shows with drag queens. God allowed me to have the perspective that I have because he wants me to have that perspective."
In The Intruder, Meagan share's her first love scene with co-star Michael Ealy, who she has worked with before and considers a good friend. When asked if her faith caused any apprehension to do the scenes, she had this to say.
"At the end of the day, when I make decisions, I ask God if this is okay and is this right. And when I feel in my spirit that I'm doing the right thing, that's how I judge. As far as the sex scene, this is a married couple making love. I'm an actress at the end of the day. For me it's super comfortable because Michael is married, I'm married. Michael and DeVon know each other. But also, at the end of the day, it's art. You're acting characters' lives."
She said it was often more humorous than sexy at times during filming.
"Honestly, I'm seriously not mature enough for love scenes. I literally was turning beet red, and at one point I think I got a charlie horse in my leg. It was so awkward!" she joked. "Honestly, the most time [I spent with Michael]  was doing press for Think Like a Man. We got paired up together for that. We actually were in little to no scenes together, and I don't think we had any dialogue directed toward one another. So it still was a very new experience, and with the love scene – it was awkward… but we got through it, and I hope people feel like it's a good love scene."
In the film, Annie and Scott buy a beautiful house and estate from Dennis Quaid's character Charlie, and he just can't seem to let go of it for mysterious reasons.
"It's so beautiful, but slightly creepy," she joked. About an old prayer room that gave her bad vibes she said, "Any time I would get near the door, there was like a weird spirit that would make my skin crawl. And I feel like it was haunted. Nobody wanted to go in that room, not even the crew." The film was all shot on location, aside from one exterior location that I won't get into for sake of the plot.
When it comes to doing her own stunts in the film, Meagan is very proud.
"I did all my own stunts. I wanted to! I had a stunt person there, but I was like, 'Dude, I got it!' Action is what I want to do, so let's just have fun."
And there is some intense action toward the end of the film that speaks to her abilities. But you'll just have to go see for yourself this weekend.
The Intruder opens this weekend in theaters everywhere! For more information, visit theintrudermovie.com.