Interview: Kevin Conroy, the Voice of Batman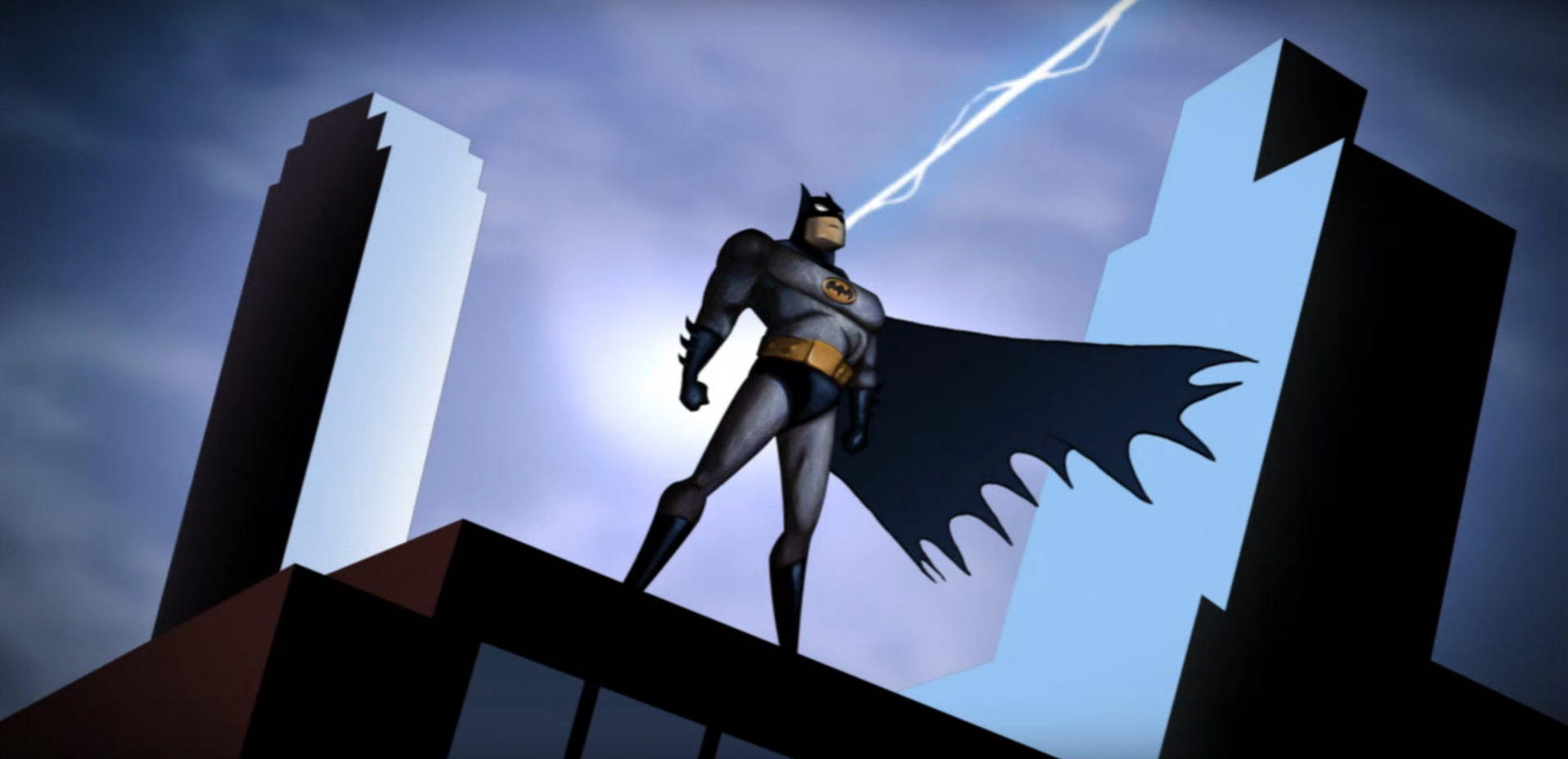 I am vengeance. I am the night. I am Batman.
Any fan of the Dark Knight worth their weight in shark repellent bat spray just heard that line in the voice of legendary voice actor Kevin Conroy. For almost 25 years, Conroy has been the sound of Batman and Bruce Wayne in television, movies, and video games.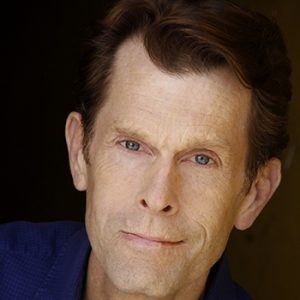 And he's the voice that comic book readers will hear in their head forever more. Although he's been Batman for a quarter of a century, many fans may not know that Conroy fell into voice acting by chance – and that he is actually a classically trained theatre actor.
Kevin is coming to town in April, appearing at the 2017 Wizard World St. Louis Comic Con. This will be the actor's third stop of eight scheduled visits this year. We had the pleasure of speaking with him about his time in the theatre, dawning the proverbial cape and cowl, and some of his favorite Batman moments over his career.
The Theatre, The Theatre
"I was in St. Louis almost 40 years ago. I think it was at Washington University. I performed with John Houseman's group, The Acting Company, when I got out of Julliard. And we performed at Washington University, a production of King Lear. I remember it well – I had a good time there. But that was 40 years ago."
When asked if he played King Lear, Conroy was quick to respond, "no, I was like 20 at the time! I played Edgar – the good son."
One of the most critically acclaimed productions of Shakespeare's A Midsummer Night's Dream was directed by James Lapine (Into the Woods), recorded to air on CBS and starring a 26-year-old Kevin Conroy as Lysander. It also starred some very familiar names.
"That was the first production that James did, I think in New York. It was definitely the first one he did it for the public theater. And that was in '82. It was with Christine Baranski, and William Hurt, and it was a beautiful production. It was in Central Park at the Delacorte Theater, and to do a play like that which takes place in the woods, and have it be in the woods of Central Park, was was really magical.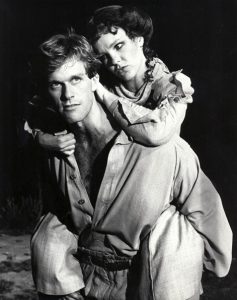 The audience loved it. And you know, working with James was a really wonderful experience. I realized standing backstage as I was about to make an entrance – I looked out over the lagoon that the Delacorte backs up to as the moon was coming up over the East side of Manhattan, and I thought, 'this is a dream come true. I am living a dream. I am performing a lead role here for a Joseph Papp production in Central Park, which is unbelievable.' You have moments like that where you just think, 'wow, I've accomplished a goal.'"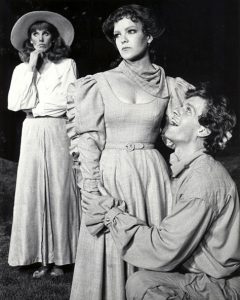 The tape of the performance is not an easy one to find, yet Conroy insists,
"It does show online every now and then, on different websites. There's a recording of that performance. Isn't that interesting? I remember the documentary. And places like The Paley Center for Media have a copy."
About his fellow actors in the notable production, he said,
"It's interesting to see, because it's a young Christine Baranski; it's a young William Hurt. It's fascinating to see how these actors evolve. It was a beautiful production – I was really proud of it. But that's what I trained for. I went to Julliard, and I did a lot of theater; I did classical training."
So how did the talented stage actor go from Shakespeare in the Park to voicing the Caped Crusader?
Kevin Conroy: the Voice Actor
"Speaking to voice training, it was so ironic – or maybe it was preordained – that the first voice I would get would be Batman. He such an archetypal, classic hero. The dark, brooding character has to go through a trial by fire, and become this avenging type of hero. It's a very classic tale, this been told all through history – in Greek mythology, Roman mythology, Shakespeare. It's a classic heroic arc that Batman goes on. And it's just our modern take on that story. It's kind of ironic with the background that I had that I would end up playing him for 25 years."
When asked if he ever thought two and a half decades later later people would still be praising his first performance as Batman Kevin said,
"Oh, no. It's so interesting. There is that wonderful John Lennon line in one of his songs that says, "life is what happens to you while you're busy making other plans.' I never planned on doing this. I was busy being an actor, doing theatre.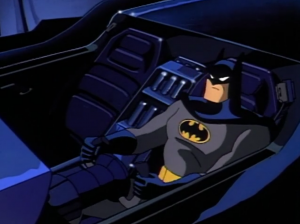 And this was just a small job that I got on the side back in '91 – that's when we started recording it. And when you get a job there's no way of knowing it's going to go past the first order. I think the first order of this may have been for 10 episodes, since they put in small orders to begin with to test things. And it became pretty apparent right away that we were part of something really fascinating. The actors they were getting, the scripts they were getting – were just so impressive. And once it got on the air, word got out on that it was a quality show. They doubled the budget, and it paid off. And that's why it still looks so new. That's why it looks so dramatic and fresh – because they invested in great scripts, a full symphony, and a large cast billing terrific actors."
While many kids may have grown up watching Batman: The Animated Series as repeats on Saturday morning, or after school, Conroy remembers where the show was first broadcast.
"People don't realize that it was originally a prime-time show on Fox. So they were able to go for much more adult sort of story lines, and that's why it still holds up. And word got out so quickly that it was such a hot show, that all the actors in town wanted to be a part of it. All kinds of people came in who had never done animation before. So very quickly, recording sessions became really fun, and the place to go. Ice-T came on [to Batman Beyond] before he did Law & Order – all I knew him as was the rapper. And I said , 'what are you doing here?' And he said, 'are you kidding? Everybody wants to be on the show!' So I mean they were getting everybody on there. It was fun, and a real honor."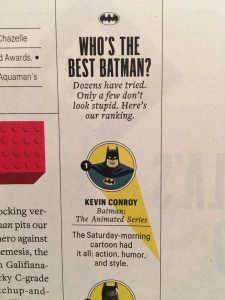 On Entertainment Weekly naming The Animated Series' version of Batman number one of all time, he said,
"Isn't that wonderful? The audience for the show, for Batman, is really the most passionate, faithful, loyal group of people. They are really wonderful. They seem to appreciate the effort that I put into it, and the seriousness with which I take it. And they feed that back to me in such support. They've been a wonderful audience."
Wizard World
Kevin recently returned from Wizard World Portland, which was his first of eight cons this year with the company – as well as his first trip to the city.
"I'd actually never been to Portland before. They were wonderful. Each con you go to gets a flavor of the city that it's in. New York's is a little more downtown; There are a lot of artists, people from Brooklyn. You know it's got sort of a downtown vibe to it. Portland is the largest craft beer market in America. I didn't know this; It has the largest number of microbreweries anywhere in the country, and so everyone is walking around at this con with big tumblers of beer. I've never seen this before – the whole thing is kind of like a beer party. Nobody was drunk or sloppy or anything. But everyone was just sort of happy and buzzed. And it's a very young city too; there's a very young music scene there. So it had kind of a grunge music vibe to it. It was very unique, and the people were great."
The actor isn't the only cast member at Wizard World from The Animated Series. Also attending the con at each stop is none other than the boy wonder himself (and eventually Nightwing throughout the series) – Loren Lester.
"The Animated Series evolved into The Adventures of Batman and Robin, and that's when Loren got more involved. And then after that I did Batman Beyond, where I was 80-year-old Bruce Wayne. And then the Justice League. So one show evolves into the next, and into the next, and into the next. So there's no way of anticipating how that's going to happen in a career. It just happens. And you just kind of ride the wave as long as you can."
Still Going Strong After 25 Years
"Now I've been doing the Arkham games, which are incredibly popular. And they just started airing a new series in November – Justice League Action. There's a little bit more of a humor to it, which I really enjoy. I had to move back to New York for a period of time for some family reasons, and commuted to LA. They really want you to be here full-time. But two years ago I moved back to LA more permanently, and that's when they decided to do this new Justice League. So it worked out well."
Just like the original series twenty five years ago, the new show has no shortage of talented actors.
"There are interesting people;  They've got Diedrich Bader, James Woods, Cloris Leachman. They're getting some incredible people to do guest spots on this, and they're doing phenomenal performances. Carl Reiner does a role on it – he came in and was fantastic. So they're getting great actors."
The Warner Bros. Difference
As far as most animated shows go, WB as a strategy to get the best performances out of their voice actors.
"The great thing about doing the episodic shows, as opposed to the games, is Warner Bros. really likes to get all the actors recording together. That's kind of unique for WB. And I love it, because it is recorded like a radio play. So you get the feeding of the other actor's energy. And that inspires your performance; the better they are, the better I am. Especially with the stage actors, like Mark Hamill, and myself, and Loren.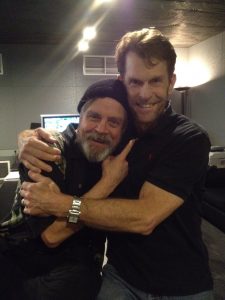 With stage actors there is a real sense of energy in the room, and they feed each other. And there's a sense of community which is very infectious. That's a big reason why Mark and I work so well together. Occasionally we can't because people have complicated schedules, and they do you by phone patch somewhere else. But they really try to get everyone together."
Many fans of Conroy's work may find it surprising that he never grew up with comic books. His introduction to the character was through Adam West and Bert Ward.
"When I went in to meet with Bruce Timm, Paul Dini and Andrea Romano, they asked, 'what's your experience?' And I said, 'you know, the '60s show from Adam West.' And they said, 'no, no, no! That's not what we're doing. Erase your brain and start all over!' I think the fact that I had no preconceptions at all of what they were going to do, and just improvised in that room, is what got me the role.
I really felt completely liberated to just use my imagination. I got to just go on what they told me, and how they described it to me. My imagination brought me to that very dark, husky sound. And then I thought, he's the most famous guy in Gotham, and the wealthiest. He puts on a mask and no one knows it's him? Come on! So I said to Andrea, 'let Bruce Wayne's voice be more like my natural voice, so that when he becomes Batman it's more of a disguise.' So they let me play with that idea, which really worked out well.
Batman: The Animated Series
On changing the voice from Bruce Wayne to Batman he says,
"Everyone has subsequently decided to do it. What worked so well for me is that the Batman voice is his comfort zone. That's his comfortable voice, where he goes to live his life. And the Bruce Wayne voice is the performance he puts on for the world, when he's being the sociable Playboy, and businessman. That's the performance. That's the suit of armor he puts on. I've loved doing the role – it's a great role."
During the first season of The Animated Series, the episode "Beware the Gray Ghost" starred Adam West as character who Bruce grew up watching on television as a child.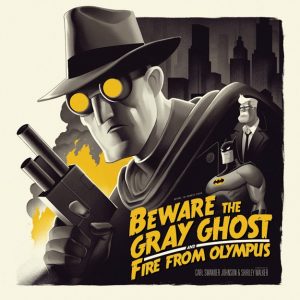 "I was so nervous that day he came in. You're kind of treading on someone else's territory when you're doing a role like this. And he came in, and I thought, 'is he going to be cool about this?' And he was fantastic. He's a wonderful man – a real gentleman. And he said, 'I had so much fun playing the role – it's your turn now. Go run with it and have a blast.' And he did a great job as the Gray Ghost. He's so genuine; he's like that off-stage."
Fans of the original cartoon will find it hard to find a single episode to claim as their favorite. When asked about his personal picks, Conroy said,
"My favorite of all the shows is Mask of the Phantasm – the movie. I think it tells the whole Batman legacy, and background. It's such a complete tale of who he is, where he's from, and what he's doing. I love that show. But of the episodes, my favorite I think was 'Perchance to Dream' and also 'Dreams in Darkness.' Any of them that deal with Batman's interior struggle are always what I find the most interesting. Because that's what makes his character so interesting. And those episodes really deal with interior struggles."
When talking about watching the show 25 years later, Conroy asked,
"Don't they look so fresh when you look at them now too? That's what amazes me, is that they hold up. They look so fresh, and they're still so good."
More Than Just a Voice
Voicing one of DC's most iconic characters isn't all just fun and games. The actor has realized just how many lives he has touched over the years.
"You know what's fascinating about it – when you're the voice of a cartoon – people experience you in their imagination. They let you into a much more personal place. So when people approach me, especially at comic cons, or I meet them on the street – they approach me as if I'm a really close friend. Like they already know me.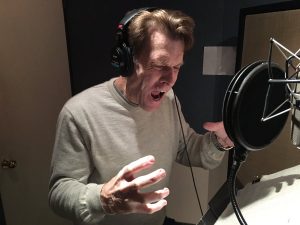 I'm someone who's been very intimate with them in their childhood, and Batman is such a safe zone for so many kids. A lot of kids grow up in very troubled situations.
A young woman came up to me at the Chicago con and said, 'I've always wanted to meet you because I wanted to thank you – you're the reason I got out of the projects.' And I said, 'now wait a minute, I had nothing to do with it.' And she said, 'no, all the kids I grew up with – on the south side in a really rough project – they're all either dead or in prison.' She said, 'and I got out and made something out of my life because I had Batman every afternoon to go to. You were my safe zone, and you were the moral lesson for me. And I always wanted to meet you, and thank you for that.' And I thought wow, what a thing to be associated with. What a character to be associated with. I feel lucky to have him be such a powerful force in so many young lives. Of course she is the one who got herself out of that situation. But Batman and those animated shows are like a like a safe zone for so many kids to go to who are in troubled situations. He's a great moral teacher, and that's such an extraordinary privilege to be associated with. I hear a lot of those stories, saying how Batman touched their lives. That's profound; and really gives your work meaning. I'm greatly appreciative of that."
About finishing the Arkham video games after the third installment, Arkham Knight, Conroy said,
"I couldn't believe they weren't going to somehow segue into more. But they they told me up front it wouldn't be more than that trilogy. But they made billions of dollars on those games. Studios make more from gaming now than feature films, so it's just hard for me to believe that they wouldn't do another one. But they haven't, and they don't intend to."
I asked the Batman himself if there is anyone that he gets excited to see when he goes to shows.
"I geek out over meeting so many of the people at the conventions – like when you run into Adam West. Or Stan Lee. Iconic people go to these cons now. Really interesting people who have had interesting careers. And not just comic book related people – they span the whole industry now. I went to San Diego one year when Hugh Jackman and Angelina Jolie were there, because they had done not comic book roles, but some sort of fantastical type characters. So all kinds of people go to these things now. I tend to geek out over the writers and the artist more I think. I am fascinated by a lot of those people, and a lot of them come to the cons. I really love meeting them."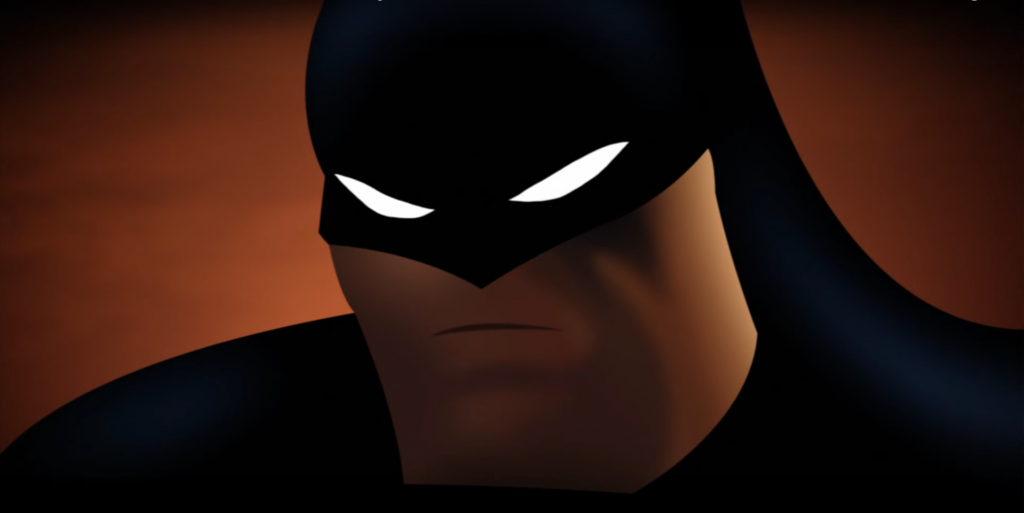 When asked if he collects any Batman memorabilia over the past 25 years, Kevin said,
"You know what I've really gotten into collecting is the artwork. I began collecting cells when I started doing it, so I now have a collection of about 60 or 70 cells. They are just beautiful, hand-painted – and not just from Batman. I started getting into other things like Looney Tunes, and Disney. And so I have a full collection of cells now. I also got into the maquettes. There's a whole line of products that are geared towards Batman that that are really beautiful."
Between now and his next convention, Conroy keeps himself busy with work as the Dark Knight.
"I'm in LA now doing more Justice League Action. We're still doing the ADR and cleaning it up. So were working on the episodes that are going on the air. And I do have another direct to video movie coming out, but it hasn't been announced yet. So I can't tell you what it is – but it's really good. It's really good!"
Meet Kevin Conroy at the 2017 Wizard World St. Louis Comic Con April 7-9! Kevin is available for autographs when you meet him at his booth, and tickets can be purchased on-site at the table for $40. For more information, visit WizardWorld.com.