Interview: Kato Kaelin Talks CELEBRITY BIG BROTHER, Sports, and Hosting Wizard World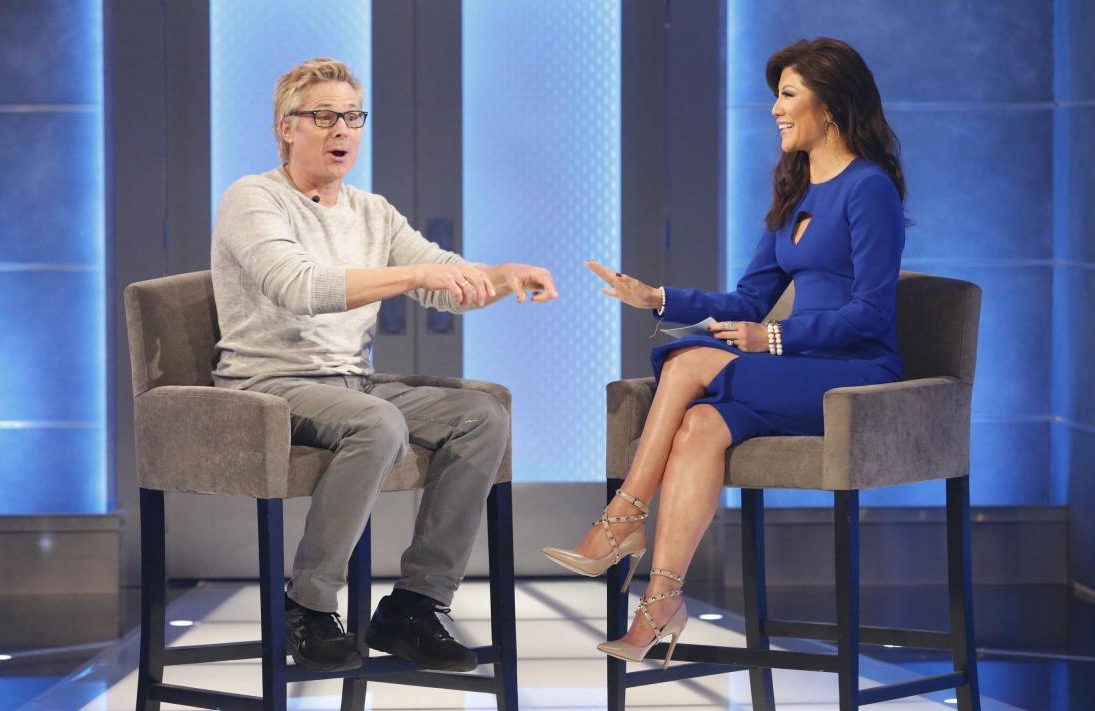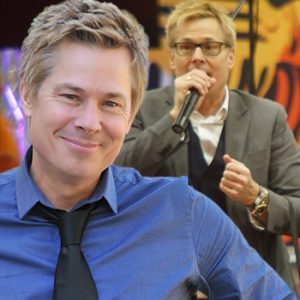 Kato Kaelin became a celebrity overnight in the mid-90s, when he was a witness in what was referred to as "The Trial of the Century."
Since then Kaelin has established himself as an actor, television star, talk show host, and most recently a reality television contestant on BIG BROTHER: CELEBRITY EDITION.
But one of the other things he loves to do is host live events. And that's what he's been doing at Wizard World for over three years.
"I'll tell you, It gets bigger, and bigger, and bigger. They just asked me to be the host of our big event at the Sony lot for the Ghostbusters June 8. That will be something totally different, with the Ghostbusters crew. Unfortunately, Harold Ramis – who I love – has passed away. But I'm looking forward to that."
But before the huge "Ghostbusters Fan Fest" in California this summer, Kato will be hosting Wizard World St. Louis from April 5 to 7.
"I got involved because the CEO, John Mata, had seen me perform before as a host. He ended up knowing our chief accountant Leanne Spence, and Leanne said, 'I know Kato – he should host this!' So they called me, both of them, from Austin three years ago at one of the shows and said, 'Hey, we want you to be the host!' So they give me a trial run in New Orleans, with me not knowing a thing, and I got on stage. That has progressed three years, and sort of become a template now for the show and how I host it. So it's been blessed, wonderful – the greatest time ever!"
Kaelin loves being a part of the pop culture celebration, having grown up with comics himself.
"As a kid with my three brothers, that's all we would do. And we'd take a piece of paper and draw over the Marvel comics and DC comics."
And he says it has been a terrific few years with the company thus far.
"First of all, it's fantastic because Wizard World – I don't know if you know this – is world's largest comic con because we have pop-culture, anime, Marvel and DC, the vendors selling comic books, artists from Disney, Pixar, you name it in animation. It's sort of all inconclusive, and with that one ticket you get to see everything. It's just been fantastic for me."
Kato says that recently being a part of CELEBRITY BIG BROTHER was a life-changing experience for him.
"Oh my God, that has just made things even bigger and bigger. Honestly, I can't believe it. Before this, I never saw an episode of BIG BROTHER. But you're sequestered in a hotel – with no phone, no TV. The only thing you're given for three days – you don't even see people – is a DVD of 20 seasons of BIG BROTHER. So I figured out what the show was, and it's changed my life basically – because of the positive reaction. I've always been Kato, way before the O.J. Simpson trial, but now people have really seen me. You can't make up who you are when the camera is on you 24 hours – with the after hours. I knock on wood that people got to see the real me. So I guess that's a good thing."
When I asked him if it felt strange to be watched all the time, he said,
"You know, you get used to it. But yes, it weirded me out. No one knows I came from the [Wizard World] New Orleans show. And that was a four-day, gruling show. I'm on-stage at least ten hours a day. So I left New Orleans and went right into BIG BROTHER. So I was feeling a little bit of the flu, and went in there feeling a little sick. I didn't go to the bathroom for six days! That's why Ricky Williams is massaging my stomach – and sweating profusely on me! Oh my gosh!"
And has he gone back to watch himself on the show?
"No, I haven't. I have not seen in. The only ones I've seen are when I got knocked off the show. I got home in time to catch that episode, and then I watched one or two with Tom [Green]. Tom made a dedication to me on one show. I have them all ready to view though. I've been home 9 days in 2019! I have not had time to watch it, but it's on my DVR."
While in the house, Kato formed an alliance with Tom Green. And he had an interesting habit called "The Cereal Box Osprey." And did he ever witness this in person?
"Yeah, I was there watching him do it! I wasn't on camera, but I was off to the side or on top of the balcony. And I was going, 'What is Tom doing?' I thought it was my cereal, because I ordered special cereal. Tom was doing that at like 4am in the morning. Tom and I were the guys who were up a lot of the times like at 3 or 4am. I slept so little so little. They had the lights on 24/7 unless everybody is in their rooms at the same time. That's when they turn the lights off. Everybody's got to be in the room, but everybody is out of the room because they're plotting against each other!"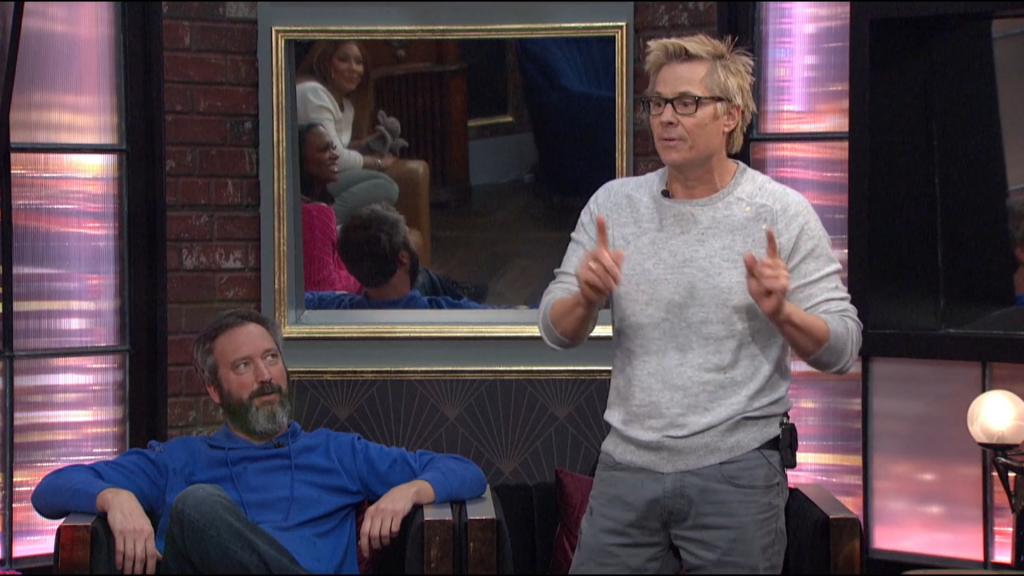 Back in 1998, the actor starred in a film alongside Trey Parker and Matt Stone called BASEketball.
"That was fantastic. And the actual wrap party was even more fun, because we did it at the Universal lot. And they had it all set up with BASEketball all over the lot. It was sort of like a carnival, and that was great. Little side note for that is that David Zucker and I are both from Milwaukee, and we have a friendship. I have another show called SPORTS HATERS, and David sat down with my celebrity interview. We talk basketball, we talk Milwalke Brewers. David and I are sports fanatics. To show you how much of a sports fanatic I am, I'm talking to you while the Badgers are playing Oregon in March Madness – but I said, 'I'm dedicated to Kevin!' I go through such depression when my team loses. Yesterday, Marquette lost – and I could not be around people. That's why I said, 'I better talk to Kevin, because maybe he'll un-jinx my bad luck in sports.'"
When it comes to sports, Kato doesn't mess around. He even hosts his own sports talk show.
"If you follow me on Twitter, you'll know that I am passionate. My show is called SPORTS HATERS – pushing the envelope until we get paper cuts. I say what you're thinking. I am fanatically nuts, and as a matter of fact – the team that I cannot stand is the St. Louis Cardinals. You guys just got Paul Goldschmidt from the Diamondbacks. He destroyed the Brewers! So obviously St. Louis knows, this is the one guy they needed to kill the Brewers. So this is not a good sign! Yeah, I'm a fanatic Brewers fan. I stay in touch with the all the Journal Sentinel writers, and I do a few games a year. My goal this year is to be throwing out the first pitch at one of the games. Pretty exciting stuff."
When you see Kaelin, he is always positive. And talking to him is no different. He lives by a motto that he came up with many years ago.
"My other show on Dish Network was called TAILGATING WITH KATO. It sounds like a sports show, but it was really talking to a lot of girls that were models and people who didn't know a lot about sports – which made it more fun. I ended every show by saying, 'Be a moth and chase the light.' For years, during the Simpson trial and 27 years after, I kept getting negative tweets and saw people had so much hate. There's so much criticism in the world, and I don't even know these people. So I start thinking, I was raised with the six siblings and I never really saw my parents fighting. It was always a loving atmosphere. And then when I saw people and how bad they could be on Twitter, I said, 'Man, I'm just all about the light. And I'm not going to let it make me negative.' So I said way back then, I'm going to be like a moth and just chase the light. And it stuck with me forever."
And how have his recent experiences with Wizard World and television been treating him?
"I've noticed since I've done BIG BROTHER, you have no idea how positive it's become. It has changed everything, almost like a 180. I'd say like a 179! Really great people. Yesterday I went to a film premiere for THE HAUNTING OF SHARON TATE. And I knew a lot of the people, like Jonathan Bennett – he's fantastic. Jonathan was in the BIG BROTHER house. Meeting all these people that I did, and now all these people – like Lance Bass from NSYNC – say they saw me on BIG BROTHER and, 'I had no idea how funny you were,' and all that stuff. What a great experience of how much positive influence is out there now. And I'm loving it! It's helped Wizard World, it's helped me. Now I have my own Kato booth at Wizard World, which just started at the show in Portland. It's only been two shows since I've signed autographs, and it's been pretty successful. I love when they do the selfies, and I love meeting people."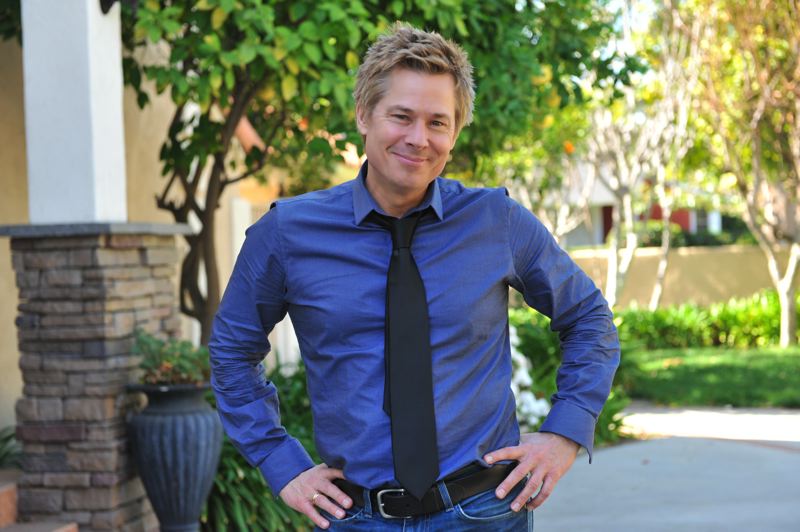 Although he has been hosting the convention for a few years, he only recently was given his own booth. And Kato loves meeting the fans.
"A lot of people already have pictures of me that they bring in on their own… I've signed a few BASEketball shots, actually. The Wizard World and the comic con people are special group of people who are so friendly. And they've got their own camaraderie. It's the most amazing group of people, and there's no negativity. I've never seen anything negative at a Wizard World show. It's all been great, positive people."
And you won't want to miss "KATOraoke"
"We end the show every Friday and Saturday with KATOraoke – like karaoke, but it's KATOraoke. We have all the people in their cosplay, like the singing Spider-Men or Harley Quinns. I think that's the coolest part of it, and of course the kids contest. It's a great experience for everybody."
Although his celebrity evolved from a terrible event, Kato has come to terms with his past and looks to the future.
"I've mentioned this in probably every interview I've done. And I just sat down with Kim Goldman to talk about life, just decided to meet up. She's so cool, and I even told her, I became famous from the most horrendous, horrendous thing ever. It was all backwards of a horrendous murder. And I told her, basically, that you can't do anything in the past. And she said, 'You can't change the past. Everything we do now is about the now, and making things brighter.' Like I said before, way back then I said I was living for the light and I'm bringing all positivity. No matter how much negative is out there. But as far celebrity goes, I've got so much in the works now. Including film, including my own TV show that I wrote – and hopefully will be a completely done deal soon. The contracts are here, but I can't mention anything obviously. I revolve around, no matter how much success I have, I am sharing it with people. I'm too old now to go through a cocky phase. 25 years ago I became kind of this world famous person. But nothing can really change me. It's just a great way to share positivity with people."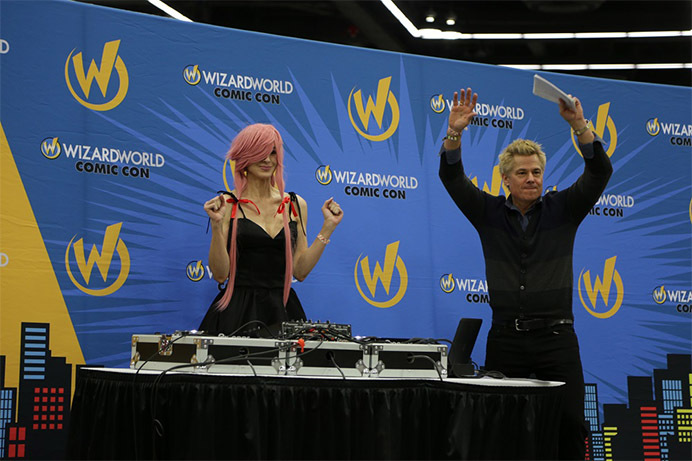 Many people might not know that the actor is also an avid poker player.
"There are quite a few charity tournaments I get invited to, and if I'm available I do all of them. But it's been the most hectic schedule. I still play, but I have not played as much as I want to. Maybe once a month if I can."
When he isn't hosting a convention, or acting, or obsessing over sports – Kato enjoys a good movie like the rest of us.
"I still crack up at Dumb and Dumber. It's still one of my favorites. It's something where I just always think about lines in that movie, and no matter what I laugh. And I have so many friends that laugh at it. No Country For Old Men, that's a great one too. I also love one that I think was an underrated film – The Nice Guys with Russell Crowe and Ryan Gosling. I crack up at that movie. No one even knows about that movie."
Kaelin has nothing but good things to say about Wizard World, and insists that there is no other place like it. Here's what he had to say about why everyone should come out.
"The Wizard World experience, it's all-inclusive with the pop culture, anime, meeting the comic book people. I don't think anybody does KATOraoke, with the actual stars coming up on stage sometimes singing. It's been around, and I think it's the complete camaraderie if Wizard World. I mean, it's gotten so popular that they have the rights Asia – and it just gets bigger and bigger. And I think they've hit that nerve, and know the zeitgeist of what's going on. There are so many shows like it, but I think the other ones stay the same. We just keep striving to make it different. The people that we work, we connect to every city. How do you not love St. Louis? And I love Cleveland. I'm from Milwaukee, and I know the Midwest. It's just the best people."
Meet Kato Kaelin at Wizard World St. Louis April 5 – 7. For more information, and a complete guide to programming and guests, visit WizardWorld.com.