Interview: Josh Katz, Lead Singer, of Badflower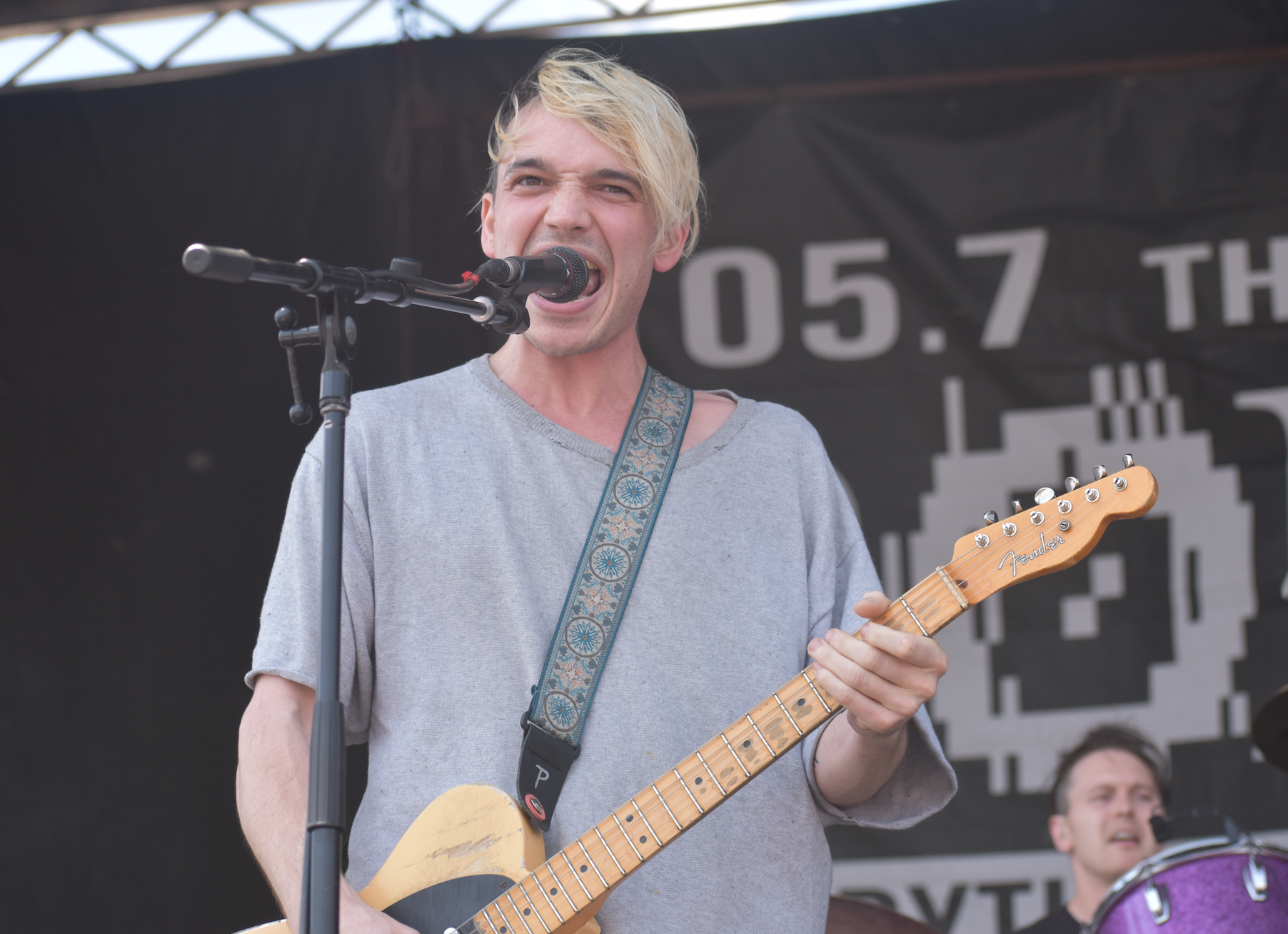 Ahead of their performance at 2019's PointFest presented by 105.7 this past Saturday, Badflower lead guitarist and vocalist Josh Katz answered some questions for ReviewSTL.
Anticipating fans to experience a "genuine performance," Katz was excited about how loud he knew the show would get.
If only he knew, because the crowd definitely seemed to be cheering for the band at an extremely high frequency.
The band was also nominated for the title of 'Best New Rock Band' from iHeart Music, which Katz said was an incredible honor, and completely unexpected. The nomination came briefly after the release of their debut album "Okay, I'm Sick," which really resonated with audiences, especially the hit singles "Ghost" and "Heroin."
Having been touring for quite some time, including headlining their own European and UK tours, Katz found it interesting that there were different moments in the set that audience members would respond to, differently from their tour in the states.
"Audience members seemed to react differently to different moments in the set that seemed to be noticeable. We'd know in the UK that fans would
respond 'this way' as to touring in the states fans would respond 'that way."
When in front of a crowd and asked what is Kat'z favorite song to perform live, he didn't miss a beat with his answer, being the song "The Gesture."
When asked why he responded "It's just a really chill song. The audience sings along, it's easy to sing on my voice and it's just such a great song to
perform. That song in particular just feels effortless."
Inspired by the world around them to make music, Katz was able to specifically pick out a key influence for their latest album, which is Panic Disorder. Suffering from anxiety and depression, Katz wrote a lot of the music from the perspective of somebody who is dealing with these issues, hoping it communicates and is relatable to audience members and listeners who might be dealing with the similar struggles. With mental health being stigmatized at all times, rock music has always seemed to be an outlet that has been able to create a conversation about the topic.
On a more comedic note, when asked what Katz wished fans would take away from his performance on Saturday, he quickly replied with; "A T-Shirt." It was a light moment in the interview, which Katz jokingly used to plug the band's merchandise (and fairly so,) before answering with the real hope of wishing audience members would leave satisfied, having gotten to see something genuine and exclusive. Katz wants his fans to feel something, most specifically, a true moment of emotion.
Badflower put on a phenomenal performance at PointFest. But, the band's first studio album "Okay, I'm Sick" is available for purchase now, as well as some exciting upcoming projects which Katz wasn't able to speak about, but says he hopes fans will definitely enjoy what's in store for the future.