Interview: Jeremy Piven Talks Stand-Up Comedy, Sports, Midwest Life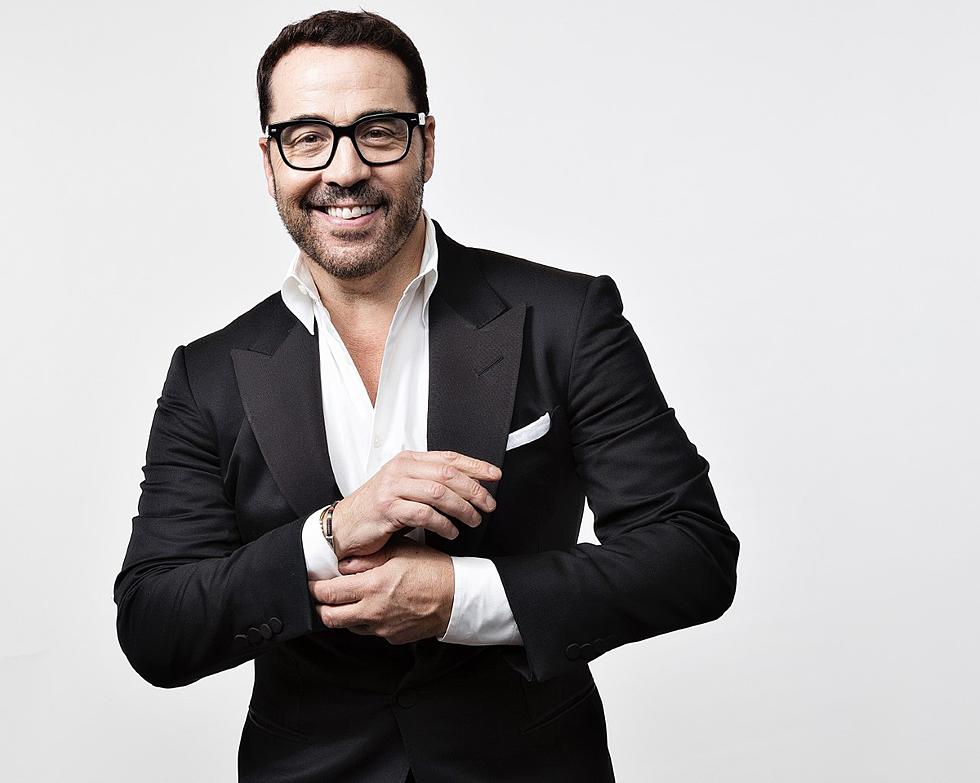 Jeremy Piven is known for his Emmy-Award and Golden Globe-winning role as Ari Gold on the hit HBO show Entourage, as well as dozens of roles he has played in films such as The Family Man, Lucas, Rush Hour, Very Bad Things, Grosse Point Blank, and many more. But, the well-known actor with more than 30-years of credits in film and television is taking a shot at stand-up comedy.
Some may not know this, but the Chicago-native grew up on comedy, appearing at Chicago's famed Second City, doing sketch comedy.
Piven will be in St. Louis on Thursday, October 4 thru Saturday night at Helium Comedy Club, doing five shows. ReviewSTL's Jeremy Housewright recently caught up with Piven to discuss his acting career and his venture into the comedy world.
Why stand-up comedy now at this point in your career?
I think mostly because I'm completely delusional. I just really think that one doesn't have to prescribe to one particular way to live your life. I don't know why we're not all trying different things in life and I've been so lucky and been working as an actor my entire life. It's been incredible. I've also been a huge fan of stand-up. I watch it all the time and I have friends who are great performers and they've been inspiring to me and have helped me along the way. Also, you have to understand, I started at Second City in sketch comedy. So, I'm an improvisational actor. I've been rewriting my own scripts and trying to collaborate on that front for years. All roads really lead to stand-up. If you were to ask any stand-up what's your background, a lot of them come from sketch comedy. So, I do have a background in something that would lead to something like this, and it's always been in the back of my mind that it's the final frontier for me in terms of performing. You have to understand, it's still a performance, the only difference is, I'm writing the whole thing.
What can people expect when they come out to Helium to see your act?
Well, to have a great time and to get a sense of what I think is funny. I talk about what it's like to grow up right next to you guys in Chicago. I've actually spent a lot of time visiting my friends in U-City. I know St. Louis really well. (I'll talk about) what it was like growing up in the Midwest and my journey. It's genuine stand-up. It's a lot of laughs. And selfishly, it gives the audience a chance to see who I am. I've been playing fictional characters for years and loving it and so I'm honored to do that. This is a chance for me to write my own story. I've always been dancing around how to get my own stuff into a movie or on TV. When's the right time to pitch it? Now, this is complete freedom for me. To answer your question, it's a chance for people to laugh and have a great time and get a sense of who I really am. No fictional character or interview will be able to convey who I am like spending an evening with me on stage. I love doing impressions. So, when I'm telling a story about working with Jackie Chan and Chris Tucker doing Rush Hour, I'm doing the impressions. When I talk about meeting Stallone, I talk like him. When I talk about Owen Wilson, I do him. I'm not an impressionist, I just want to tell these stories and give you a full ceiling of what it's like to be there. For me, that's what stand-up should be, it should be the full experience, you're shared take on life, observational humor, character-driven pieces, and also impressions. That's kind of what I have to offer.
Being a Midwest guy, how different is life in Los Angeles than back here? 
It's a huge difference. For whatever reason, we really value our family, friends and our community and we grow up having each other's backs. We look each other in the eyes. It's just different. I remember when I was in LA, a guy said he could tell I was from the Midwest. I said why and he said because you looked me in the eyes. I'm thinking, where else am I supposed to look? I think we share a lot of things. We work hard, we mean what we say and sometimes we are misunderstood. 
Have you ever bombed on stage and if so, how did you deal with it?
That's a great question. I have bombed on stage and it was shocking. I haven't done it in front of a paying crowd. There are a lot of tiny rooms, dive bars, where they don't know who you are and you're trying the material. There may be a couple of people there to see the DJ and they don't want to see you. It made me incredibly discouraged. I started doubting myself as a stand-up. Sure enough, the next performance after that is usually your best. If you can somehow get through it, not give up, and work through it, you'll be rewarded in your next performance. I can't even tell you why, if it's the variables or comedy gods, but you're going to get them next time. The trick is to stay in it, don't panic, and see if you can get them on your side. If you can get the doubters, the people who don't want to be there to laugh, then you can get anyone to laugh. 
Are there certain comics you look up to or anyone who has given you great advice?
Dave Chapelle has always been one of those guys who is fearless, speaks the truth, is funny as hell and is very, very sweet and kind and has no problem mentoring anyone in front of him. The few times I've seen him, he's been great to me. I've taken all his words to heart. The same thing with Russell Peters. He's an incredibly successful dude. The reason I'm doing stand-up is that I got up on stage to do a charity event with him for underprivileged kids in LA at the Laugh Factory. I knew I needed a night to prepare because he's such a great storyteller. I put together some bits and it worked. That's how I got started. I can't even describe the feeling, it's incredible. To be alone and think of something funny and do it in front of a group where it works, it's magic, pure magic. That's why people do it. That's why you get addicted and I can't wait to get into it with St. Louis. For some reason, I'm more excited about this show than any show. Maybe it's because I got a lot of buddies who will be there. I'm just excited. 
Do you have any spots you like to go hang out at or have dinner at when you're in St. Louis?
Blueberry Hill was fun for us. We grew up listening to the Blues. I'm also good friends with JD, Jeremy Davenport, who is a good friend of mine. He is a great trumpet player in New Orleans. He's a great friend of mine who I hope will be back visiting. I have a funny story about Marshall Faulk. We were on ESPN in a flag football game and Joe Montana was throwing me a pass that I was hoping to take it to the house. At the last second, Marshall Fault intercepted it and ran it all the way back for a touchdown. It was on TV. So, he humiliated me, but I've never been more honored to be humiliated because he's a brilliant football player. 
So it sounds like you're a big sports guy. What teams are you a fan of?
I am watching my Chicago Bears as we speak. Those are my guys. I love my Bears. 
Are you a Cubs fan as well?
Oh, of course. 
I was just in Chicago for the Foo Fighters show this Summer and it was amazing. 
Oh my god, they're amazing. They're one of my favorites. Grohl's another guy I've talked to. I play the drums and I remember that I said to him that my band, we're called the Bad Decisions, we play a lot of Foo Fighter covers. And he said to me, you're going to ruin the one sacred thing in my life. I said you're right buddy, I'm sorry, I won't do it. 
I was watching the film, Very Bad Things, on cable the other night. That's one of my favorite films that you have done. Even though it's developed a cult-like following over the years, I was wondering, if you thought that film would have done better than it did because it had a great cast and are you surprised it has developed a following over the years?
That's a great question. You know, there are so many variables that go into whether or not a movie is a hit. It's interesting. So much of it is timing, so much of it is the studio and how much they get behind it and all that stuff. In this particular case, the movie came out on Thanksgiving and it was the darkest movie around. There's a lot of variables that didn't necessarily help it and it happened. I couldn't have been more proud of that movie. It was so dark and so funny, a true black comedy. To be honest, I'm not surprised it's found life. Anyone who watches it thinks my god what is this? And, then when you think it can't get any worse, it does. It's a brilliant cast, so yeah, I'm pretty proud of that movie. 
Thinking back to your role as Ari on Entourage, do you have a favorite line out of all the great ones that character said?
There's so many. One of the things that I talk about in my stand-up act is that I grew up in a theatre with my mom, so I rehearsed lines with my mom. So, imagine everything that I said as Ari Gold, I said to my mother. Your mom was hearing you say, 'shut up Loyd, I'll choke you out with a strap-on.' She never flinched because she's a real artist. She was right there for me, always had great notes. I remember one time they didn't yell cut, and I'm standing there with Kevin Connolly, who played E. I just kind of kept going. I remember thinking I'm going to make this kid feel very uncomfortable because I'm dressing him down, I'm yelling at him. I'm saying I'm going to go even deeper and then I said, 'You wanna hug it out? You wanna hug it out, you little bitch?' It ended up being a catchphrase, so that was a fun moment. 
Have you ever had to deal with an agent like Ari?
Yeah, my agent was Ari Emanuel, who the character was based on. He was the inspiration for the role.
How did that work out for you, dealing with an agent like him?
That's a great question. A guy like that is very different. Ari Emanuel is brilliant at what he does in rewriting the entire game. He bought IMG, he bought the UFC, so he is very studied business-wise. 
I heard in an interview that you were kicked out of a Bulls game. Can you talk about that?
Yeah. There were no tickets left so they said I could sit on press row, but I couldn't cheer for the Bulls. I said, of course. I'm sitting there watching Michael Jordan rip down the rim, putting in last-second shots and I just couldn't help myself. I was cheering in press row and they threw me out. As they were throwing me out, Ahmad Rashad was like no, no no, I know Jeremy. He can stay! They were like, rules are rules and they threw me out. That was a bummer.
Of all the work you've done in the 3-plus decades you've been in show business, is there one thing that stands out to you that you are most proud of?
Great question. I'm really proud of all of it. You have to understand, to put on a play and people come, it's a miracle. To shoot a pilot and a channel picks it up, it's a miracle. To film a movie and anyone sees it, it's a miracle. So, I just feel blessed to do this. I could go all the way back to doing live theatre in Chicago in little 99-seat houses and people would show up. I'm as proud of that as I am of playing Ari Gold or winning Emmy's or Golden Globes. I'm proud of the whole journey, all of it. And, I'm proud to be a stand-up comic. I take it very seriously. I'm going to give those guys everything I got when I perform, everything I got. They're going to come out and support me and that means the world to me. They are taking a chance on me. They don't know the level I play at. They know the level I play at as an actor. Imagine that and more because this is my story. I'm writing my story now. 
How do you ignore the negative feedback on social media or the haters and people on social media who just seem to want to bash anything?
I think, first of all, it's a great question. It's something that we've had to deal with and generations to come will have to deal with. I think if you understand the reality, there are two ways to do it. You can either fall prey to it and allow it to affect you. You can have it lessen your voice, your strength and who you are, or you can live in your truth, know who you are in this life and embrace that. One of the things that has really helped me is meditation. Having a practice where you can really focus on what's true and what's real in this life. If you can quiet the noise then you will be the best version of yourself. We're living in the strangest of times, that's for sure. So, the idea that I can go across the country and connect with people is real, that's real to me and I'm loving this journey. 
Jeremy Piven can be seen at Helium Comedy Club on Thursday, October 4 at 8 p.m, Friday, October 5 at 7:30 p.m. and 10 p.m. and Saturday, October 6 at 7:30 p.m. and 10 p.m. For tickets or more information visit heliumcomedy.com.