Interview: Jeff Scheel of Gravity Kills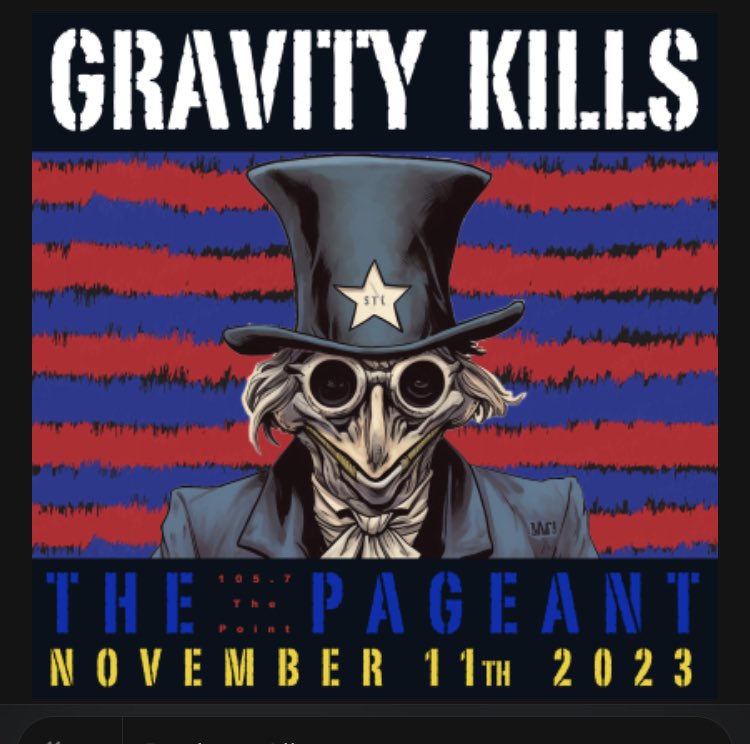 Saturday will be a special night for a lot of St. Louis alternative rock fans, as Gravity Kills will be reuniting for a show at The Pageant. Gravity Kills formed in 1994 and saw success in 1996 with the debut self-titled album featuring the hit single "Guilty." The band saw success, as songs appeared in films 'Mortal Kombat,' Escape From L.A.,' and the hit film 'Seven,' starring Brad Pitt and Morgan Freeman.
Frontman Jeff Scheel took some time out of preparing for the show to chat about the history of the band and the upcoming show.
"We had been talking about it for a long time," Scheel said about getting back together for a show. "We were going to try to do something around the 25-year mark, but then Covid happened."
After talking with the other members of the band and Tommy Mattern of 105.7 The Point, the band decided to put a show together at The Pageant.
"Kurt and I were talking about doing a show earlier in the year, and we talked about how our kids had never seen us perform," Scheel said. "We started talking to the team at The Pageant and a team at KPNT and so, here we are."
Scheel said for the band members' kids to be able to see them perform will be a special moment.
"I think it will give them some context," he said. "I've got an 18-year-old daughter who is a senior in high school, and she knows of the band, but she doesn't know us that way."
Scheel has been booking entertainment acts for 20 years while Kurt Kerns owns an architect firm. Matt Dudenhoeffer is the CEO of a company and Doug Firley runs Shock City Studios.
While starting out to do a reunion show of sorts, Scheel said the show has morphed into something more.
"The show has turned into something else," he said. "We sort of realized that this doesn't necessarily belong to the band. The music and the performance is kind of like having a family reunion."
Scheel said there are people flying in from all over the United States and some even coming from Canada to see the show.
"They brought the music into their lives at some point and attached it to a memory or a moment," he said. "It will be 27 years now."
The opener for the show is a band named Frost Children. The band is from St. Louis, but lives in New York City.
"They have never even heard of our band," Scheel said. "They're in their early 20's and off in a totally different indie world."
Gravity Kills has always had St. Louis bands open for their shows.
"This band has never played here, and they are from St. Louis," Scheel said. "So, this will be their hometown debut show. People are really intrigued by the band."
Scheels said the visuals of the show on Saturday night will be unlike any other Gravity Kills show.
"The show is going to be so different," he said. "We are trying to attach something that's nostalgic to something that's very current."
When asked if the band will be playing anymore shows after Saturday, his answer wasn't yes, but it wasn't no.
"We don't know," he Scheel said. "We've talked about it, but that's it for now."
In the meantime, fans can grab Gravity Kills debut album on vinyl this fall, but if you want a copy, you better get it fast, as the first pressing that was released in May sold out immediately.
Tickets are still available for Saturday's show, but going fast. Grab them on the link below.
Gravity Kills Tickets Nov 11, 2023 St Louis, MO | Ticketmaster