Interview With Jason Reitman, Director of "Up In The Air" Starring George Clooney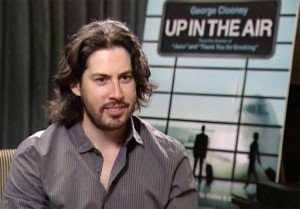 Last month Jason Reitman was in town for the 18th Annual St. Louis International Film Festival. It was at SLIFF that his latest film "Up In The Air" made it's St. Louis premiere.
"Up In The Air" is the story of Ryan Bingham (George Clooney), a man who has made a career of flying around the country doing the dirty work of companies that don't want to deal with laying off their employees. The movie was shot in five different cities, with St. Louis and Lambert Airport being used for many of the scenes. Reitman felt that St. Louis was an underutilized city for filming, and was very happy with the people and quality of life here while the movie was in production.
In the interview Reitman talks about deciding to become a director, how the film came to be made, his thoughts about the future of film, and much more. Enjoy the full interview below. "Up In The Air" opens in St. Louis this Friday, and Nationwide on Christmas.