Interview: Director and Writer of 'Destroyer' Karyn Kusama and Phil Hay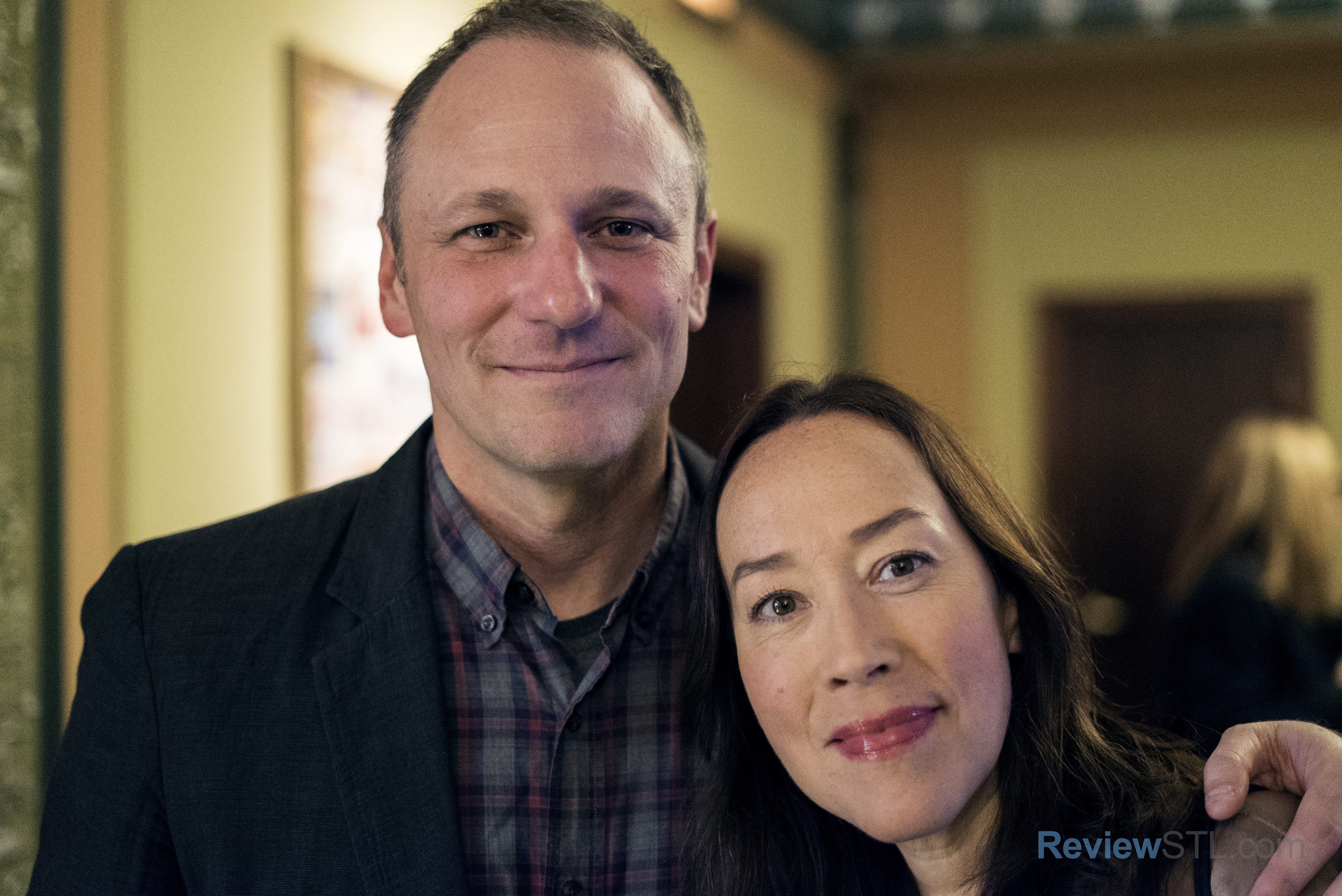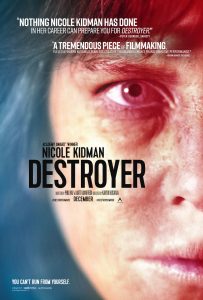 Director Karyn Kusama and her husband / writing partner Phil Hay have a new film opening in St. Louis today.
DESTROYER stars Nicole Kidman as a detective who we watch trace her past as she tries to solve a murder. It's a career best for the nearly unrecognizable Kidman.
Kusama traveled with Hay to her home town last November to receive the Charles Guggenheim Cinema St. Louis Award at the 27th Annual St. Louis International Film Festival.
The two met at the Sundance Film Festival in 2000, and started working together on the film ÆON FLUX (which Kusama directed) in 2003.
"And that's when we fell in love," Kusama said with a smile as Hay promptly returns with one of his own. "That's right!"
Film critic Dan Buffa from KSDK drew comparisons to Michael Mann films upon seeing the film.
"Obviously, because Michael Mann has made some classic crime films in Los Angeles, it's hard not to acknowledge the influence of those films," says Kusama. "For me, I looked more at films from the 70s. Particularly, I'd say TAXI DRIVER, THE FRENCH CONNECTION, CHINATOWN to a degree. Movies like THE PARALLAX VIEW, KLUTE.  Movies where there was a kind of gritty, dark photographic style that could also meet up against harsh sunlight and unrelenting brightness."
The pair has worked on several films together since their first collaboration in 2003. Yet when it comes to starting on a new film, Hay playfully says, "We have to earn it!"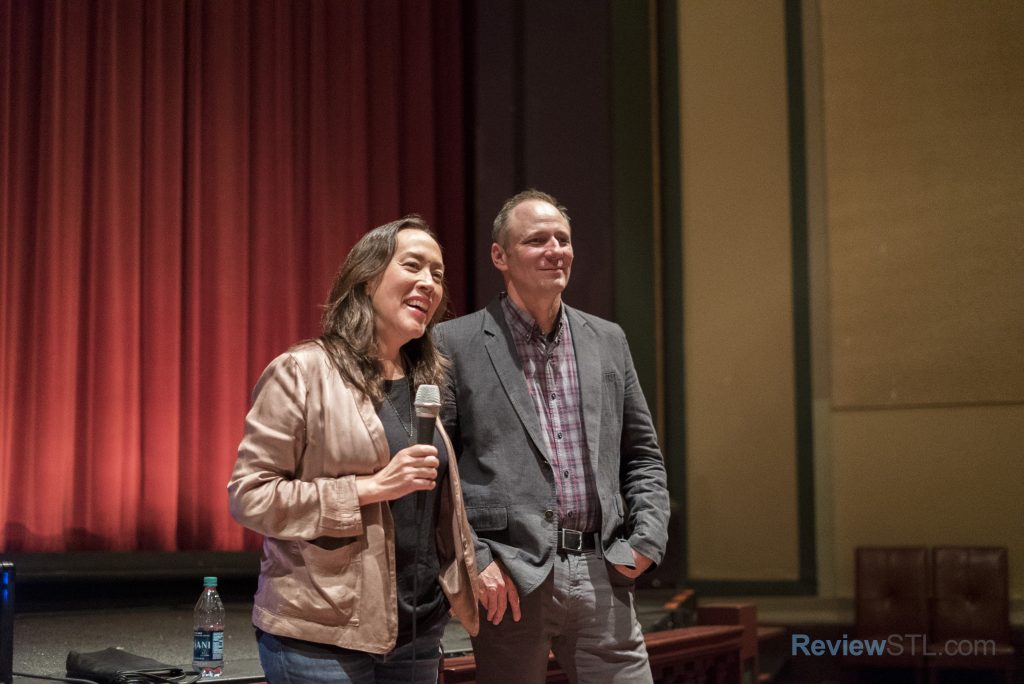 Hay and his writing partner Matt Manfredi have been working together for over twenty years on films like CRAZY/BEAUTIFUL, THE TUXEDO, CLASH OF THE TITANS, and RIDE ALONG among several others.
"Usually what happens is, it takes us a really long time to figure out if it's a movie for us or not," says Hay. "In the case of both DESTROYER and THE INVITATION, our previous movie, it was ten years since we came up with the idea until we actually said we're going to write the script. Matt and I have these little questions, or it could be a theme or a character, or a specific story item that interests us. And we keep talking about it, and talking about it, and when it gets to that point – and it could be years – where we think there's something there, then we bring it to Karyn."
In the case of DESTROYER, which is told through a series of flashbacks, Hay and Manfredi worked closely with the director on crafting the story.
"We then went back and really specifically outlined the story. Normally Karyn says, 'You guys write it, give it to me,' and then we start the conversation. In this case, we said we wanted to walk [Karyn] through the story so [she] can start thinking about it.  Since we now have this team, and this family, we sort of do things in a very simultaneous manner. So while we're writing the script, Karyn is already starting to think about the visual conception."
Hay says that the story wasn't always necessarily going to be centered around a female detective, but everything fell into place once he started writing.
"We had a story, and it was sort of nebulous who the story was going to be about," says Hay. "We had some things that were almost around the center – kind of a hole in the center in a way. And it was when we figured it out – Matt and I, and Karyn, starting to talk about this story – we all had this realization that not only this story needed to be about a woman, but about this specific woman. Her specific problems and that was the reason for the whole thing. So I can't imagine a version of this – and it wouldn't be worth telling – if it weren't about this particular woman."
The director said her instincts instantly steered her in the right direction.
"It's distinctive. For me, reading those early scripts, I knew in my gut that we hadn't really seen this woman before. And I don't even think we've even seen such an interesting version of this man before," says Kusama. "I felt excited by the idea that she was so difficult, and cantankerous, and problematic… I have a tough-love relationship with that character, because she demands pretty tough love. I felt like there was something about her that was incredibly distinctive."
Last month, Nicole Kidman was nominated for the Golden Globe for Best Actress in a Motion Picture – Drama. Although the Academy Award nominations aren't out yet, I wouldn't be surprised if she ends up there as well for her incredible performance.
See DESTROYER today in theaters nationwide. In St. Louis, the film is playing at Landmark's Tivoli and Plaza Frontenac Cinema.