Interview: Comedian Gary Owen Comes to the Pageant on March 24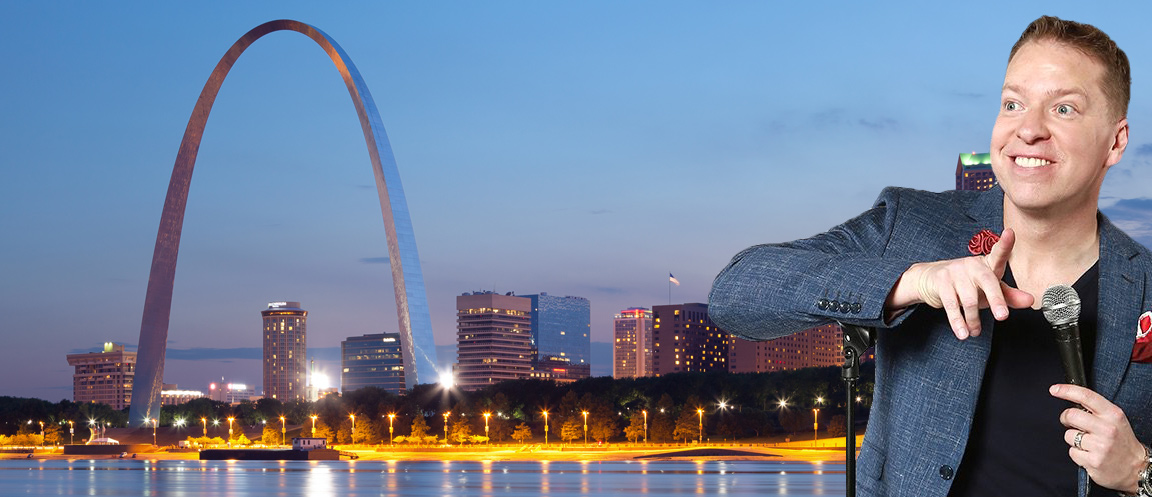 For 20 years now, Gary Owen has been a fixture in the stand-up comedy scene. His big break came in 1997 on BET's Comic View. While Owen is white, he has garnered a strong African-American following.  He has headlined BET shows, as well as Shaquille O'Neal's All-Star Comedy Jam Tour. Owen has landed feature roles in movies like Daddy Day Care,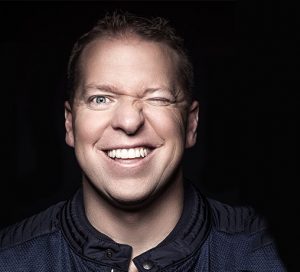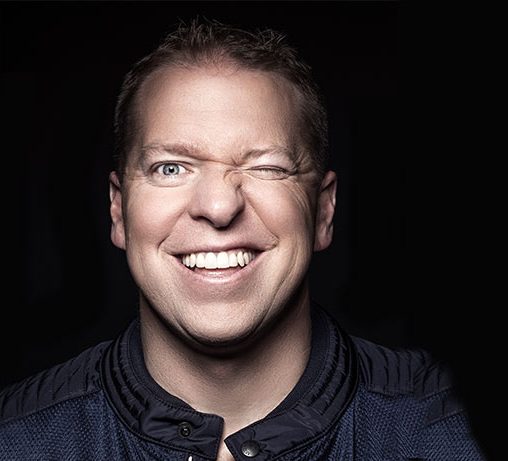 Little Man, Ride Along, Think Like a Man, and the sequel – Think Like a Man Too. In 2016, Owen landed his own reality TV show The Gary Owen Show, which is on BET.
Gary Owen will be appearing at The Pageant on Friday, March 24 for a one-night stand up performance. Review St. Louis' Jeremy Housewright recently spoke to the comedian about his career, his love for sports, his military career, and a bunch of other random musings.
On March 24, you will be performing at the Pageant. What can fans expect from that show?
"Listen, I always say my goal as a stand up is to have people leave a room feeling better than when they got there. So I just guarantee a good time – that's all I can guarantee. A lot can happen between now and March 24, I don't know what I'm going to be talking about. As we know, we've seen a lot happen in the last month."
For those who haven't seen you live, how would you describe your show?
"I didn't do it on purpose, but I've definitely taken a route that I don't think any other comic has taken – as far as being a white guy who is not hip-hop at all and is pretty much a midwest guy – but I've just been embraced by the black community. But, I've seen lately that I'm starting to cross over more. I'd say I'd have to be the only white guy to cross over into my own race."
When did you first realize you wanted to be a comedian, and how did you break into the profession?
"I always wanted to do it, ever since I could remember. Even growing up I would host all the talent shows in high school and stuff. I just didn't know how to do it. I mean, how do you become a stand up? I thought you had to move to L.A or New York. I didn't know anyone could start in their hometown. I was in the Navy and people told me I was funny, so I came on stage in San Diego where I was stationed. You start getting on stage and it just kind of took off from there."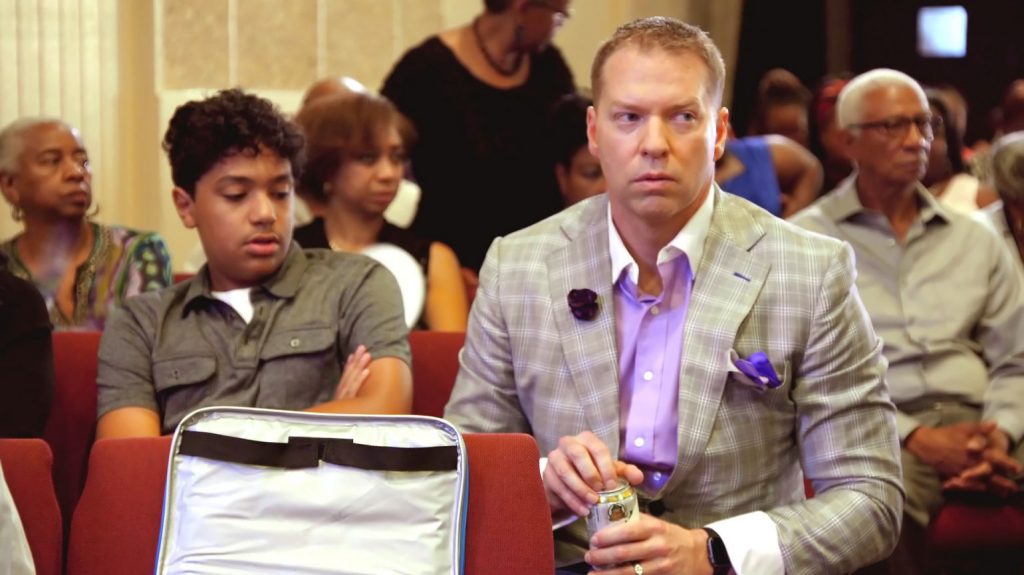 (Photo: BET)
You mention being in the military. How did being in the Navy shape the person who you are today?
"I tell the story about my first month when I was in boot camp. I met a guy named Washington. I'll never forget that he got pictures sent to him while we were in boot camp, and he was sitting on a John Deere tractor on a farm. I was looking at his pictures and I was like, 'were you on vacation?' And he was like, 'no, that's where I live.' I was like, 'black people don't live on farms!' And he was like, 'what?' Then he called this brother over from Georgia, one from Mississippi and one from Alabama, and he was like, 'Gary tell them what you just told me.' So, I said black people don't live on farms. They all started laughing because they all grew up on farms. In the midwest black people live in the city. They don't live on farms. It just blew my mind. I've always been that guy where I will just ask a question. That's what endeared me to people because I don't come out with any assumptions. I'll just ask. It started from there when I was 17 years old. I grew up in Ohio and never really left. I go to bootcamp and I find out that people are different than in the area I grew up in."
As a veteran, did you have issues with Colin Kaepernick not standing for the National Anthem? And have you changed your views on it?
"I never had issues with it because nobody caught it until the second week. That's what made it hysterical. I said, he did it the week before and nobody caught it – and for some reason somebody caught it. Automatically when you first see someone kneel for the National Anthem, you think military. And I thought okay, I don't agree with that. But then when I heard him speak on it, I think Colin thought it out. His reasoning was not the military – he was quick to praise the military. I stand, just because I'm ex-military. I would never take a knee because the National Anthem means something different to me than what it does to Colin. But I'm not going to hate Colin and say bad things about him because that's the type of protests we want. We want peaceful protests, and it worked. He got dialogue started."
Do you think his message or meaning was lost by all the other athletes emulating him?
"No, I think it was just a groundswell. Brandon Marshall from the Broncos knelt for a couple weeks, and then said he thought it was time to stand now. Because he did what he had to do. I don't think it was ever lost – the thing is now when you think about Kaepernick, this is what you're going to think of. It's almost a very lesser version of Ali. A Lot of people forget he was a boxer because he was such a humanitarian. You know he was a boxer, but for my kids, they don't know any of his fights. So for Kaepernick, his name is now one that everybody knows."
Do you think it will hurt Kaepernick in trying to catch on with another team?
"If you can play, you can play. There's been guys who have done a lot worse that play in the NFL. I don't think it's going to cause a ruckus in the stands either. People are going to boo regardless. I don't think it's going to start a fist fight or anything like that."
You talk about a wide range of topics in your stand up routine. Is there anything you won't discuss or that is off limits?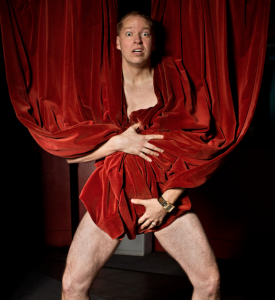 "If somebody dies tragically, I won't go there. If somebody passes away and enough time goes by, like Michael Jackson passing away – I don't make fun of Michael Jackson dying – but that is a topic."
Have you ever told a joke and then thought you might have went too far with it?
"I'm sure I might have in the beginning. I think I know how far to push the envelope without going too far. I think that's why I've had the longevity in this business. I think I'm the white guy who can say racial and cultural jokes because I know it's not coming from a bad place, and I think the audience picks up on that."
If you weren't doing comedy, what do you think you'd be doing?
"I'd be a gym teacher. I don't think I'd want to wear a suit everyday, or a tie, but I'd wear the old coaches shorts – the two-button ones. The ones that come up to your belly button. I wouldn't ever want to be the head football coach, but I'd probably be some defensive coordinator who didn't know what he was doing. I'd just be hanging out with the guys. 'Hey Coach Owens, what are we doing?' Just go tackle him baby!"
Talk about the process you go through with your routine. Where do you draw inspiration from? Do you have a certain routine you go through when writing a joke?
"You know, I've never written a joke down in my life. I've never gone to paper and written a joke down. I'm on stage so much it just kind of comes out. You just kind of work your jokes out on stage. They come from honest places. It could be a current event, it could be my family, or it could just be from sitting in the hotel and I think of something. I am just like, 'I'm going to try that tonight.' I just go with my gut and I'm usually right. I've been wrong a few times, I'm not going to lie, but I'm usually right more often than not."
Were there any comedians you looked up to when you were younger?
"Not just comedians, but when Def Jam came out I was intrigued. I've never saw a stand up show like that. Then, Eddie Murphy, obviously. He was like the benchmark. On another scale it was Sam Kinison. When we used to drive around in high school – and this is in the cassette tape days – and someone had a Sam Kinison tape we were like, 'I can't believe he's saying that stuff!' We'd look around like, 'can anyone hear what we're playing in the car?' Comedy wise, my favorite comedy growing up was Vacation. Without question, that still holds up today. 48 HRS., of course, that's an Eddie Murphy movie. Tommy Boy is still one of my favorites – that one never gets old."
With the reality show, how is it having a film crew at your house? Does that get bothersome or stressful?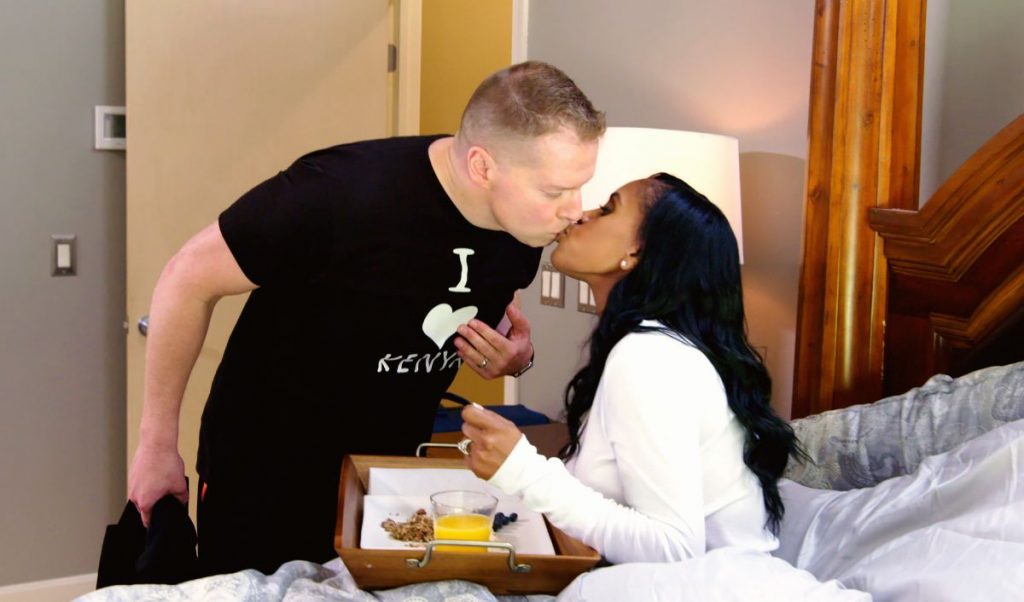 (Photo: BET)
"No, you know what, the crew we had were such professionals. They were all coming off the Kardashian show. So they're coming to our house like, 'we've seen it all.' They're with moguls who can't go anywhere, and they can go everywhere with us, and we wouldn't get mobbed – especially since we're filming in Cincinnati. When we wrapped I'll never forget when I woke up the next morning, and I told my wife I kind of miss everybody in the house. It became like 30 extra cousins hanging out."
---
You can catch Gary Owen at The Pageant on Friday, March 24. Tickets are still available. Visit thepageant.com for more information.