Interview: Brian Krause Talks 'Charmed' and Film Career Ahead of Wizard World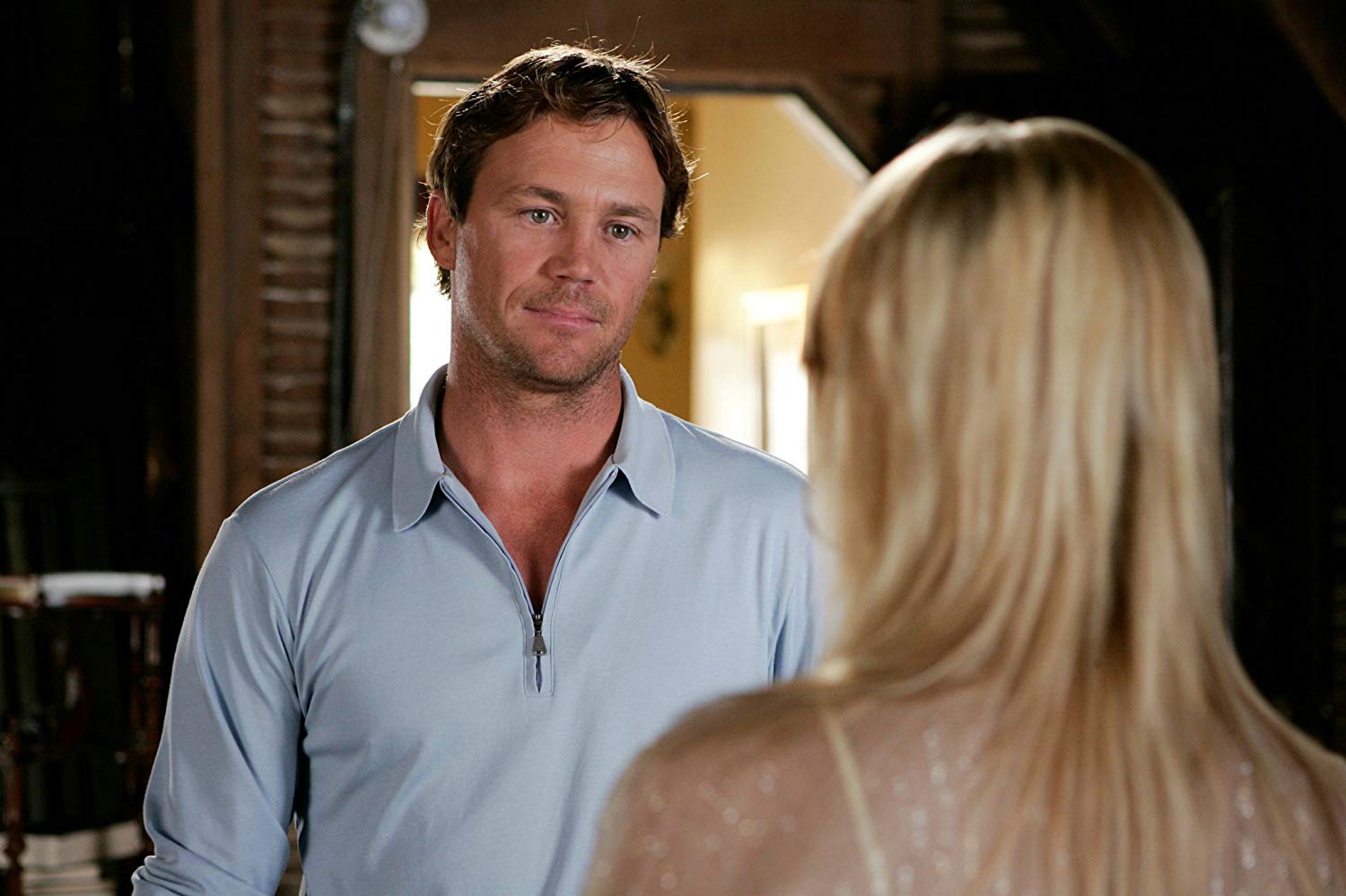 Wizard World St. Louis is April 5-7.
It's been 30 years since Brian Krause has been to St. Louis, and he says he's excited to get back for Wizard World next month.
"We just did Cleveland last week, and Portland a few weeks ago. I also did New Orleans. This is my fourth show with Wizard World this year."
While he says that the show Wizard World puts on is great, he is most excited to meet the fans.
"It's a blessing. Because it's not like theatre where you get this instant reaction. And to hear from the fans, why they watch the show, or what it meant to them, or that they've been watching since they were kids. It's a reminder of the special part of why we do what we do. Obviously, for me, I love acting, and you hope you can give somebody a few minutes of a respite away from their real life. When you meet the fans and they tell you why they watch a particular show, to escape maybe their normal life or they're watching it when they were sick, or it helped them through a tough time in their life. It's really special."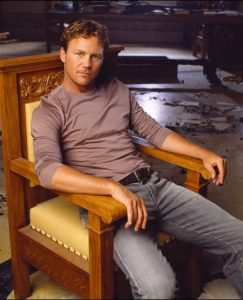 Krause says the television show CHARMED, where he played Leo Wyatt from 1998 to 2006, has brought him all over the world.
"We're going over to England later this year to do a CHARMED 'reunion' if you will. It's amazing! It's a show that keeps giving, and thanks to the fans. They love the sci-fi, the fantasy of it – and it's a female empowerment show. Holly Marie Combs leads that with her awesome talent, and being so generous to the fans. Who knew back in '98 when we made the show originally that it would catch on like this, and the fans would identify with it so much? For me, it was just 'get a job, act regularly, make a paycheck, and try to get the next job.' And it's really turned into something that I don't think any of us expected."
The actor says that the show is more relevant today than ever.
"We were ahead of our time. Shannen Doherty was kind of the boss at the beginning, and Alyssa has always been a powerhouse. And Holly as well. When we made the transition with Rose, it just continued. The fans just loved it. I have friends that are on 'real dramas' that do great, and they're on the big network. And as an actor, you're like, 'yeah, I wanna do that drama, and it's written by David Mamet,' or something. You know, the fans like it -but not in the pop-culture scene. Maybe they don't get invited to the Wizard Worlds, or a chance to go meet the fans. So you never know what show will resonate with the pop-culture crowd. You just never know."
No matter where he goes, or what he experiences, the actor always remembers something his mother told him.
"My mom always said to me – and she's passed now – 'It's about the fans, Brian. Everything you do, yes – act, act, act – but you know it's about the fans. And you must give back to them.' And I never quite got it because, well, you got fan mail back in the day. And you write a little letter back. But I think now as we do these conventions, I'm face-to-face. And every time I go, I hear her voice, and it touches my heart that I actually can now reach out. I can give somebody a hug, or share a joke with them. I can talk to them and ask them about their life. Even if it's five minutes, I get a chance to spend time with people. I don't know if THEY know how much it means to me. I'm sharing the same experience as they are, and it's a blessing."
And it feels good to be adored by so many people who watch his shows and films.
"I'd lie if I said it doesn't stroke the ego a little bit, right? To have everybody come up and say, 'oh, you're great! You're wonderful! You're pretty, and this or that!' I come home and it's like, let me call my agent. Apparently people like me! You feel great, and I have to thank all the fans for that. And a testament to what they put together, what the girls did. And what our writers did. I'm just a guy who was trying to be an actor, and here I am now touring around the country meeting fans. It's amazing."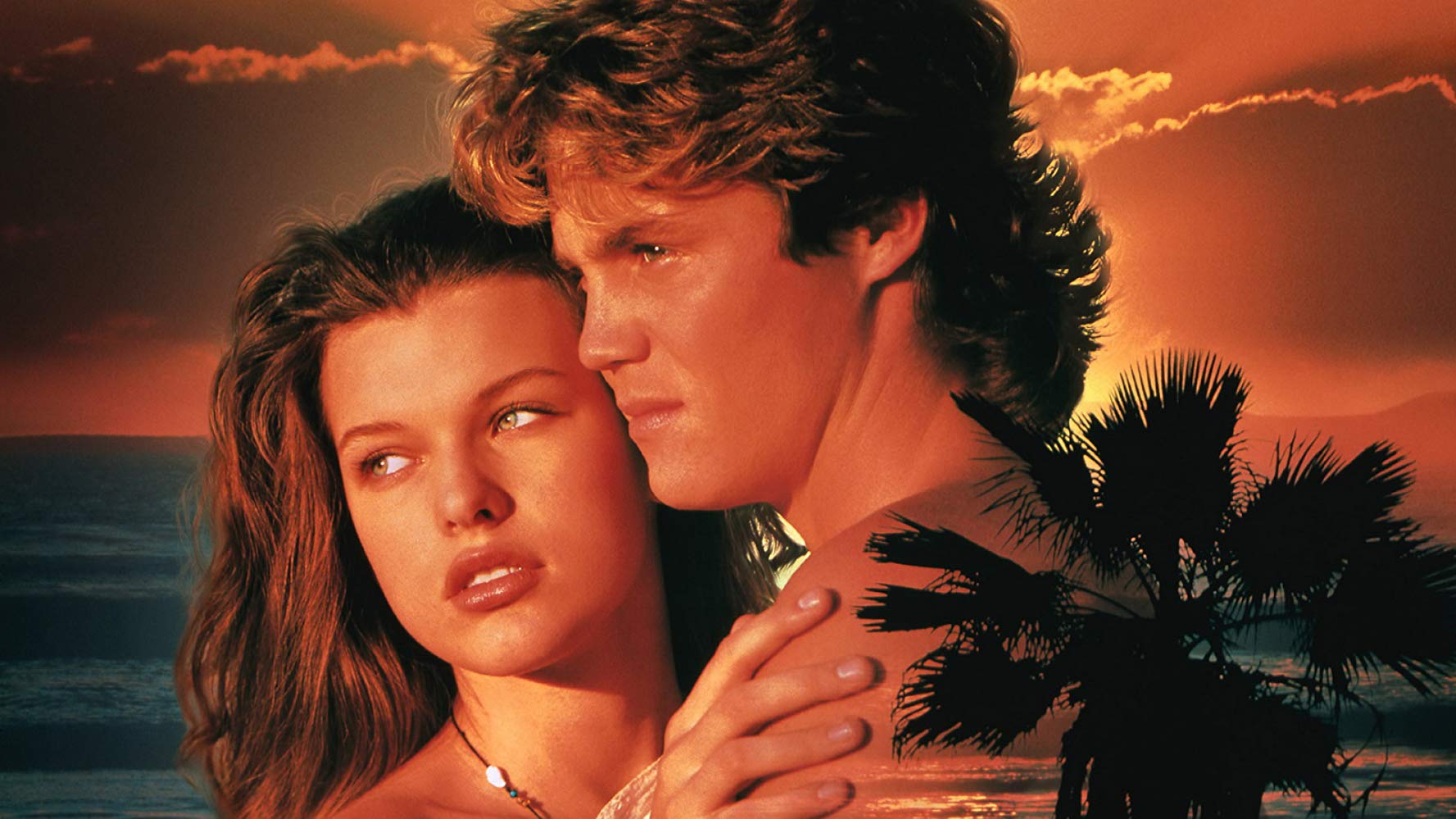 Krause got his big break very early on in his acting career when he was cast alongside Milla Jovovich in Return to the Blue Lagoon.
"I'd had only been acting maybe two years at that point. You know, it's just auditioning, auditioning, auditioning to get a little role. I hadn't really done much before that – maybe one little independent movie, and a guest spot on a show. They were having a national call; I think they had seen a couple of thousand people all over the states. I went in and did it, and apparently, I look like Christopher Atkins. So they brought me back, and I did it again. And next thing you know I'm testing, and it just happened. I think the big thing is I look a lot like Christopher Atkins. And the director was really complimentary. You're supposed to be this guy who has no knowledge of the world – very innocent, very unknowing of everything. So I just basically played myself!"
It also sparked the actor's love of travel and helped to shape his worldview.
"I tell you what, it was it was life-changing for me. Not just because it was a big movie. It was everywhere – I got to go to Fiji for three months, and I had never been away from home by myself ever. As the story was about coming of age, it kind of was for me as well. I recommend Fiji to everybody every time I see anyone. And talk about where to go. The people that live in Fiji are some of the greatest people I've ever met in my life."
Krause says it was refreshing to see how people lived without obsessing over material objects and loved how happy they were.
"We would call them impoverished, or 'third world' over here. They lived in grass huts, and live in a village where people share shirt. The sense of community, and how happy they were having no material possessions – it opened my eyes. And when I came back to Hollywood, I was just like, 'wow. We're fighting for happiness with all these materials, and money. And I just came from a place where 30 people live in a village and share a shirt. And they were just the happiest and most loving people on Earth. I've carried that with me my whole life. What is important? It's hard to live in a materialistic world knowing all that, but at the same time, it's what we're dealt. Gotta make that money."
He has taken that memory with him, and never forgets what is really important in life.
"Family, love, friendship, trust – these things that we seem to overlook a lot in the western world. I think it's worth everybody to travel outside of America and go to different places like that. Go to South America, go to Central America. Go to the islands, go to Asia. Go to these places and I think you really get a different perspective on how people around the world live. It's helped me on the whole as a person I think. I'm not really materialistic myself, I've gone through phases. I guess shoes – I like nice new tennis shoes. I'm a show guy, and I wear them out fast I guess. My brother has actually never been out of the states, and I'm trying to convince him to get his darn passport to go with me. So if you're reading this Patrick, get on it!"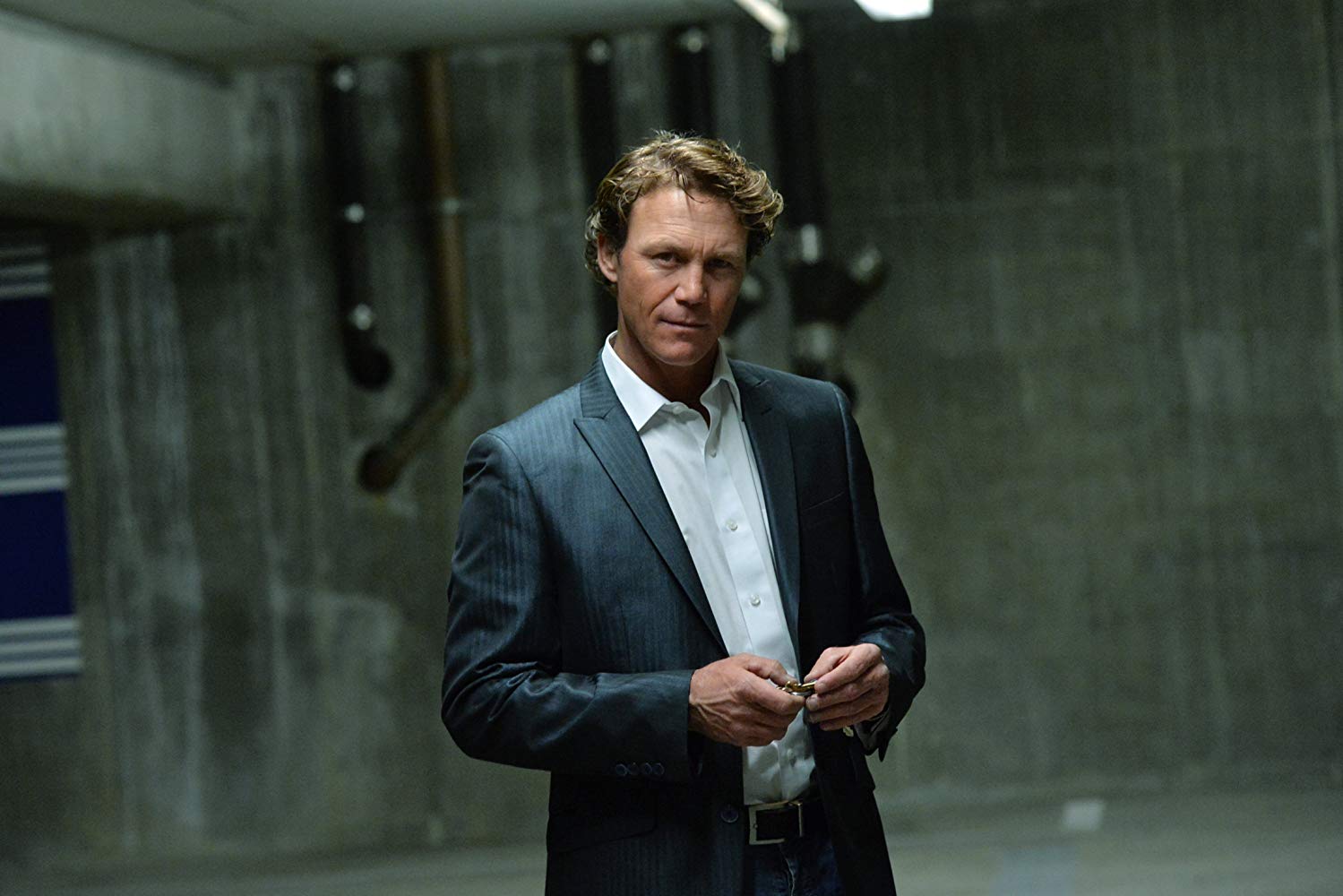 Krause has over 100 acting credits and loves interacting with fans who share their stories about his roles. He's also received some interesting requests for autographs.
"I've had some body parts, and that's always weird when people go get a tattoo. You have to question the sanity of it. And obviously, their fandom is huge. I have people that want me to sign baseballs and golf balls, and I'm like, 'I'm not a pro baseball player here. Are you sure?' I don't know the relevancy here, but okay! Generally, it's pictures. Or a collectible, a magazine article. But every once in a while it's, you know, a picture frame of their grandma. It's something that it meant to them, when they were watching the show. Maybe they were watching it with their grandma. Now she's passed, and it's a keepsake. But I think the weirdest thing is a body part for sure."
A new arena he has stepped into is voice acting, and he recently appeared in some video games you might know. He is even a bit of a gamer himself.
"I just recently got an XBox. I was looking at the PS4 because I like virtual reality. They say it's the best virtual reality on the market. To me, it's all about the controller. I like the controller of the Xbox, but I also love what I can get on PS4. So it was a tough decision, but I wound up going with the controller. Plus. I would sit in my house for ten hours a day and play this VR and never get anything done. So that was part of the decision. Originally I did LA Noir, and that just came about. They brought a million people in and that was great. But Fallout [76]– one of the producers was a production assistant on a movie I did. I ran into him at a sushi place here in LA, and he told me he was producing video games. He was a PA making a hundred bucks, getting told what to do by everyone there. And now he's this big producer on video games. So you never know. Always be nice to everybody, because you never know what they're going to do. So he asked if I would do voices, and wanted to come in. So they brought me in for Fallout, and originally it was one voice. But I ended up doing five, or six, or eight voices on the game. I love it! It is so much fun. With acting, it is what it is. But in the voiceover world, I can do whatever I want. Let's come and have fun, and you're not watching my face. So I can make funny faces, and say funny things. I think there's a lot of freedom to it. A lot of imagination goes into it, and it's a lot of fun. I think it's the next way we're going to be entertained… The graphics look so real, and I think the next wave for actors is acting in games. I'm looking forward to seeing how that develops."
And what's on the horizon for Krause?
"I'm just in-between projects. I finished a Lifetime movie that will be out later this year. We shot 8 episodes of a new show that was at SXSW. They're trying to sell it, so we'll see where that goes. Hopefully Netflix, Amazon, or HULU this year. It's called FIRST LIST, and I'm the head of the criminal investigative department of the FBI. It's kind of a whodunit, and we have a hit list – and we gotta figure who's the bad guy. It's a new type of drama, so I'm excited and hope it lands here pretty soon. It's a really different role for me to play – I'm the head of this FBI department, the adult, the lead guy. I haven't had many opportunities to play such an adult role. We spent six months last year filming it, so I'm excited to see what kind of response it gets."
See Brian Krause when he comes to St. Louis for Wizard World, April 5-7 at the America's Center. For more information, visit WizardWorld.com.