How Did 'Rock of Ages' and 'That's My Boy' Do Against Last Week's Top Films At The Box Office?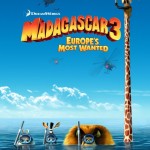 This week's two big releases had enough star power to propel them to the top of the box office, but did the word of mouth on previous weeks releases keep them from making money?
Rock of Ages had the draw of Tom Cruise, "classic" 80's music, and a built in audience from the stage show.  It also featured a slew of other stars including Russell Brand, Alec Baldwin, Julianne Hough, and Catherine Zeta Jones.  With all of that going for it, I was predicting that the musical would take the top spot.
Not only did it not take the top spot, it did not even come in second.  Moral of the story: never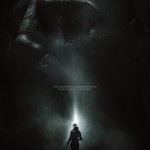 underestimate the power of a fun-for-all-ages, animated, summer flick. Madagascar 3: Europe's Most Wanted retained box office dominance for the second weekend in a row with $35.5 Million.
Like I said, Rock of Ages did not even come in second so what did?  I guess the word of mouth and mystery of Prometheus forced more butts in the seats for the sci-fi thriller.  I was quite shocked to see the film pull in another $20.2 Million.  While director Ridley Scott has voiced his desire to continue working in the world he has created with Prometheus, I am still not sure the film has earned the money to warrant a sequel.  Then again, Ghost Rider got a sequel so what do I know?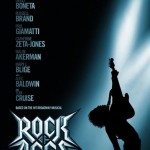 Where does that leave Adam Sandler's newest comedy That's My Boy?  One of the highest paid stars in Hollywood could only manage a fifth place opening coming behind Snow White and the Huntsman.  Not the opening that the studio was looking for.
So what can audiences expect next weekend?  Can 'Madagascar' pull off a three-peat?  The weekend will see the releases of Abraham Lincoln: Vampire Hunter and Brave.  I can't imagine Brave not taking the top spot… by quite a margin.  It will just be a question of how much it will make?  Looking at how past Pixar films have opened, my guess is going to be a $65 million dollar opening.
What did you see this weekend?  What will you be seeing in theaters next weekend?