Heath Ledger Directed Music Video Released Today, iTunes Sales Go To Charity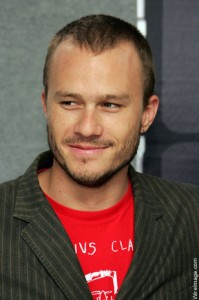 It is hard to believe that we are coming up on almost two years since the tragic death of Heath Ledger. But the beloved actor lives on. Not only does he have a film coming out this year, Terry Gilliams "The Imaginarium of Doctor Parnassus," but his directorial debut was released today ion the form of a music video for Modest Mouse.
Ledger directed the music video for "King Rat," which was a bonus track on Modest Mouse's 2007 album "We Were Dead Before the Ship Even Sank." The music video was left unfinished at the time of Ledger's passing, but was completed by Enter The Masses.
Modest Mouse singer Issac Brock was interviewed by VH1 in 2007 and spoke about the band's relationship with Heath Ledger: "We started working on some lower budget videos for seven or eight other songs. Heath Ledger's been wanting to do a video for one of the songs that didn't make it on the record, "King Rat." Terry Gilliam is going to help animate it. Heath and I have a mutual friend and when we were in Australia, my fiancé and some of us in the band went out on a boat with him and his family and friends and talked about the idea. He's got a video production company and was interested in working on something. We were talking back and forth for a while. The idea seemed sort of dropped, but then he just sent me an email saying that he wanted to do it. And I love me some Terry Gilliam. I hope it works out and I don't sound like a f*cking liar at the end of this."
Watch "King Rat," directed by Heath Ledger: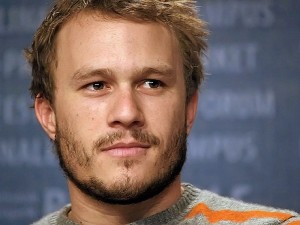 You can purchase the track on iTunes here (must have iTunes installed). All proceeds from the first month of sales go to the Sea Shepherd Conservation Society, a nonprofit organization dedicated to marine life preservation.