"Harry Potter" Star Daniel Radcliffe Starring in "Woman in Black"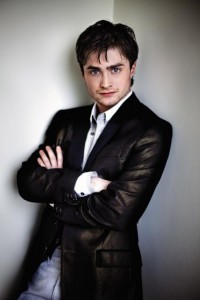 Anyone who thought Daniel Radcliffe would be dropping off the face of the earth after finishing the Harry Potter series is slightly mistaken. Radcliffe looks to be keeping very busy in his post-Potter life. He has a well publicized return to Broadway with How to Succeed in Business Without Really Trying, a role that Matthew Broderick played in the nineties.  In addition to his Broadway return, he is also filming the remake of All Quiet on the Western Front.
Radcliffe is now tied to yet another remake with the Woman in Black, which will center around a young lawyer, played by Radcliffe, who is sent to the home of a recently deceased client. After spending some time in the house, he realizes after strange events that he is not alone.
Woman in Black is a remake of 1989 television drama that was surprisingly successful.  Updating the story is Kick-Ass scribe Jane Goldman. The film is being produced by Hammer Horror, and being directed by James Watkins.
I'm not a big fan of horror films, so I'm not thrilled with this choice, but Radcliffe has shown an uncanny knack for choosing high caliber projects to attach himself to. I can't really insult his judgment yet, but I'm interested to see how good he becomes as his career furthers.
What do you think? Let us know in the comments!