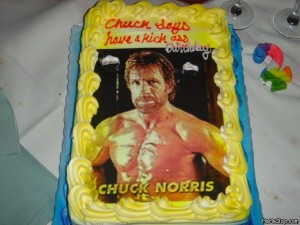 I know what you are thinking… Chuck Norrris doesn't age! How can this be? Well, believe it or not, the demi-god that he is, Chuck Norris does in fact age.  And today, he turns 70-years-old.  Happy Birthday Chuck Norris!
In honor of Chuck Norris' birthday, here is some trivia from tv.com —
Post your favorite Chuck Norris Joke in the comments below!