GEOSTORM opens Friday, October 20! Win Passes to the St. Louis Advance Screening!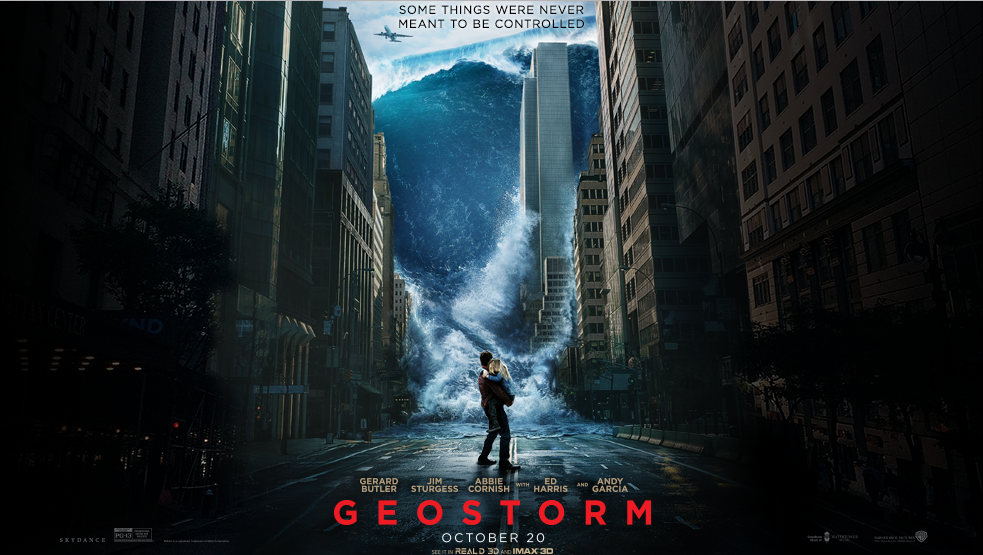 Enter for your chance to receive a pass for two to a special advance screening!
After an unprecedented series of natural disasters threatened the planet, the world's leaders came together to create an intricate network of satellites to control the global climate and keep everyone safe. But now, something has gone wrong—the system built to protect the Earth is attacking it, and it's a race against the clock to uncover the real threat before a worldwide geostorm wipes out everything… and everyone along with it.
Director: Dean Devlin
Starring: Gerard Butler, Jim Sturgess, Abbie Cornish, Daniel Wu, Ed Harris, Andy Garcia
For a chance to win passes, click here!
No purchase necessary. Void where restricted or prohibited by law. At the screening seating is not guaranteed and is available on a first-come, first-served basis. Refer to screening pass for further restrictions. Limit one (admit-two) pass per person. Must be age 13 or over to enter.
Screening will take place Wednesday, October 18, 2017 at 7pm