Gaelic Storm, as Seen in 'Titanic,' Set to Play the Old Rock House Wednesday Night (9/5)
You probably know the band – even if you don't know their name.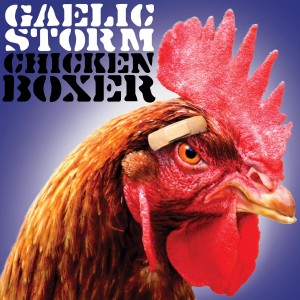 Gaelic Storm is the Celtic-rock group whose song "An Irish Party in Third Class" was featured in the film Titanic, which is set to be released on Blu-ray September 10. The four-disc Blu-ray/DVD combo pack includes over 2 1/2 hours of never-before-seen bonus features – including a documentary by National Geographic investingating the mystery of the "unsinkable" Titanic.
Gaelic Storm is set to play the Old Rock House in St. Louis tomorrow night (September 5th). The band has released nine albums, selling over 1 million during their career. They are currently promoting their latest album titled "Chicken Boxer."
Old Rock House
1200 South 7th St.
St. Louis, MO 63104
314.588.0505
Doors: 7:00 PM
Show: 8:00 PM
ALL AGES
Click here to purchase tickets to see Gaelic Storm at the Old Rock House on Wed., September 5th, 2012.
TITANIC is available on 4 disc Blu-ray / DVD Combo on September 10.