Futurama Voice Talent Signs on for More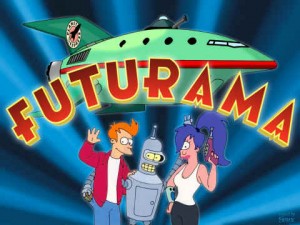 Fans of the popular animated series fear not! That casting call that went out for replacement actors for the next season of Futurama is not to worry you any more. The orignal voice actors have now been signed on for a new 26 episode deal to air on Comedy Central.
Futurama follows pizza boy Phillip J. Fry who was unwillingly cryogenically frozen and wakes up in the year 3000. The comic narrative is driven by Fry's fish out of water personality and showing how the year 3000 isn't much different than his own, other than the group of eclectic aliens and robots.  Futurama is produced by Matt Groening, most famous for his other animated show, The Simpsons. Both shows share a similar animation style, although Futurama has yet to receive the pop culture acclaim of it's sibling.
New episodes of Futurama are set to air on Comedy Central in 2010.