First "Sucker Punch" Official Comic Con HD Trailer Directed by Zack Snyder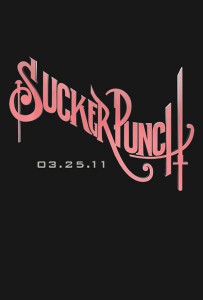 Holy cow! I don't really know what to say about that trailer other than wow! There is so much going on here that I feel like I am a fanboy in the making. There is samurais, dragons, swords, gun play, beautiful women, steampunk aspects. Just everything a geek could ask for and more.
Love him or hate him Zack Snyder really knows how to make a movie with great visual flair. A lot of older critics might write him off because of his slightly spastic visual storytelling, but it is exactly that which draws the younger audience to him. He has an eye for action that possibly no other director has currently, and no one can knock him for that.
I can agree that he is more style than substance, but many people forget how young of a filmmaker he is, and none of his films have lack substance, they just lacked depth. So, we'll see how this one turns out, but I think we can at least expect a visceral treat.
Synopsis:
"Sucker Punch" is an epic action fantasy that takes us into the vivid imagination of a young girl whose dream world provides the ultimate escape from her darker reality. Unrestrained by the boundaries of time and place, she is free to go where her mind takes her, but her incredible adventures blur the lines between what's real and what is imaginary…with potentially tragic consequences.
Cast: Emily Browning, Abbie Cornish, Vanessa Hudgens, Jamie Chung, Jena Malone, Carla Gugino, Jon Hamm, Scott Glenn, Oscar Isaac
Director: Zack Snyder
Genre: Action and Adventure, Science Fiction
Release Date: March 25, 2011
[hdplay id=83 width=595 height=375]