First Look: CW's "Arrow"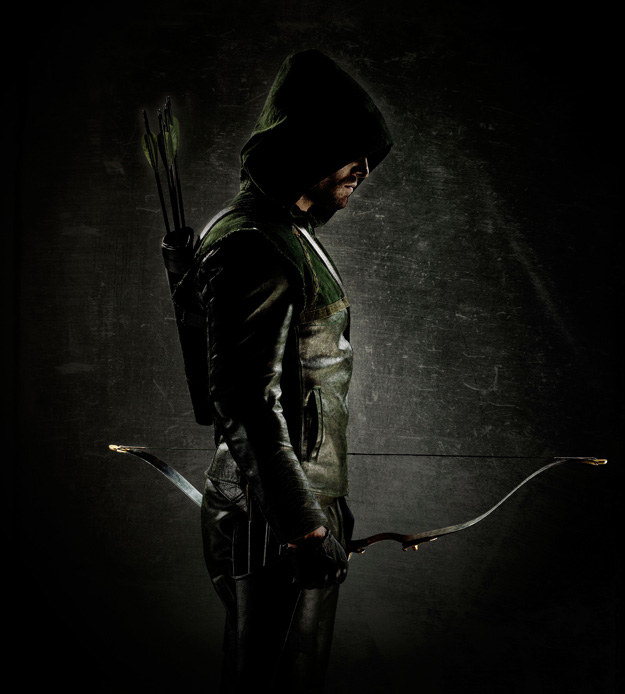 I am not all that familiar with the character Oliver Queen/ Green Arrow.  I have seen the DC animated short that is awesome, and I have seen him in a few "Justice League" episodes.  But that's all I have seen.  I was slightly surprised when I first heard that CW was shooting a pilot for the series.  Not that I don't think that it has potential, but I just thought there were other comic properties that might be a little more popular that the network could work off of.  Though the network saw success with the character in "Smallville".  So I am sure the company is thinking, while it is two different worlds and characterizations, people will watch based on the familiarity from that show.
"Arrow" will star Stephen Amell as Oliver Queen, a billionaire playboy, who is marooned on an island for five years.  When he returns home, he has a mysterious agenda and a lethal set of skills that he uses in a war on crime.  CW signed David Nutter to direct the pilot episode of this new series.  The network trusts him after the success of his pilot for "Smallville".  Nutter recently spoke out about the project.
When I directed the pilot for 'Smallville,' I knew that making Clark Kent relatable would be the key to audiences believing in him as a hero. 'Arrow' is a different show — darker and harder-edged — but it's the same core idea. We're creating a real, believable world in which Oliver Queen can do incredible things. Colleen Atwood's great work on the Arrow costume reflects that effort.