Film Review: 'Phantom Thread' Starring Daniel Day-Lewis, Lesley Manville, Vicky Krieps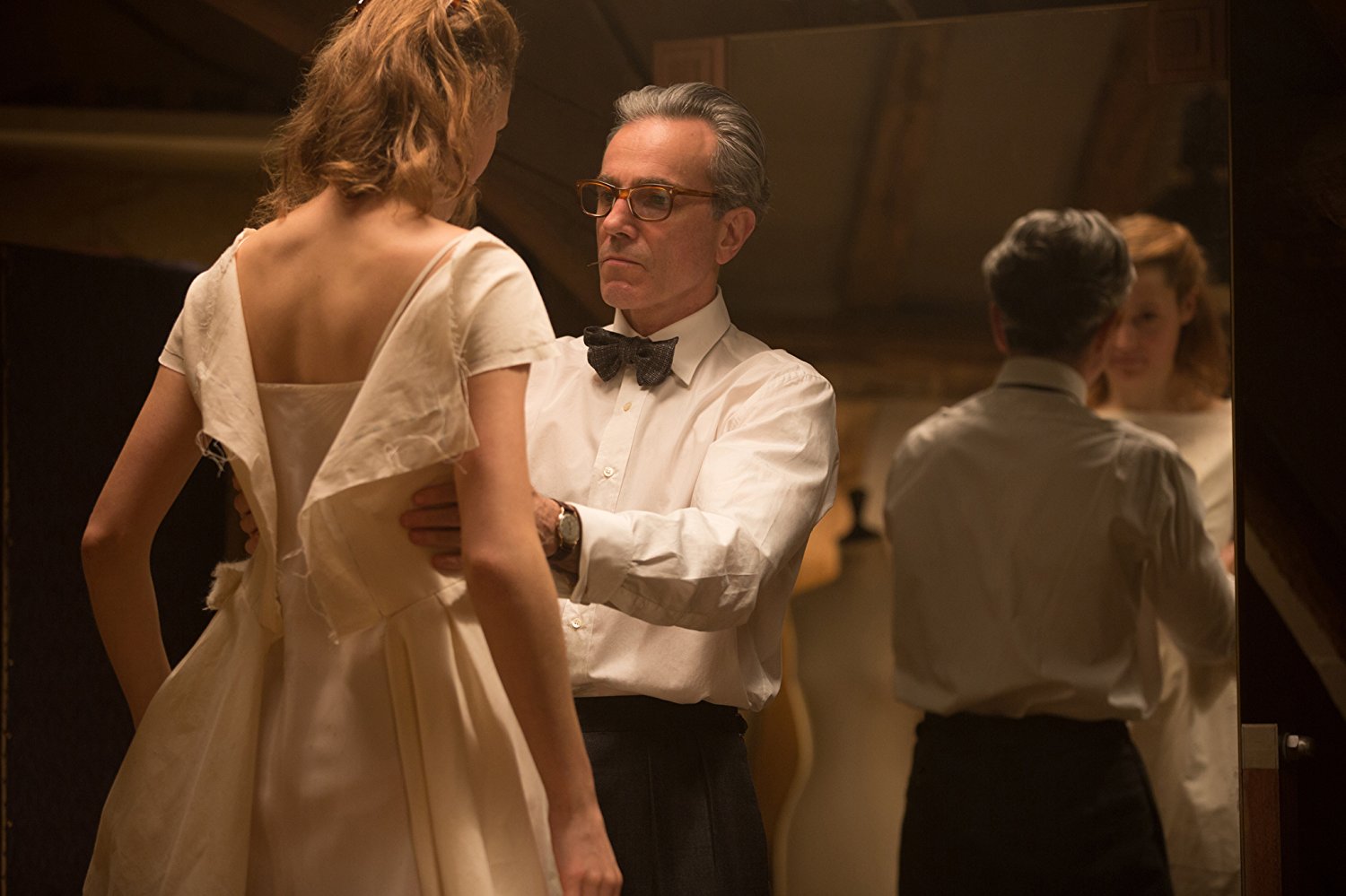 Phantom Thread is the story of a 1950's dress-maker named Reynolds Woodcock, portrayed brilliantly (as always) by Daniel Day-Lewis. This is Day-Lewis' second collaboration with director Paul Thomas Anderson (There Will be Blood) and reportedly his final role before retirement. There were rumors of him wanting to retire before he took on this film, but having seen it, I can see what lured him to do just one more.
Woodcock is passionate about his work. One would even say obsessed, as we see his routines and meticulous attention to detail in every aspect of his life. He's inspired by beautiful women, but just as quickly drives them away with his constant attention to his work. In fact, the only woman who's constant in his life is his sister Cyril (Lesley Manville) who also manages Reynolds and protects him from having his creative procedures and daily routines disrupted.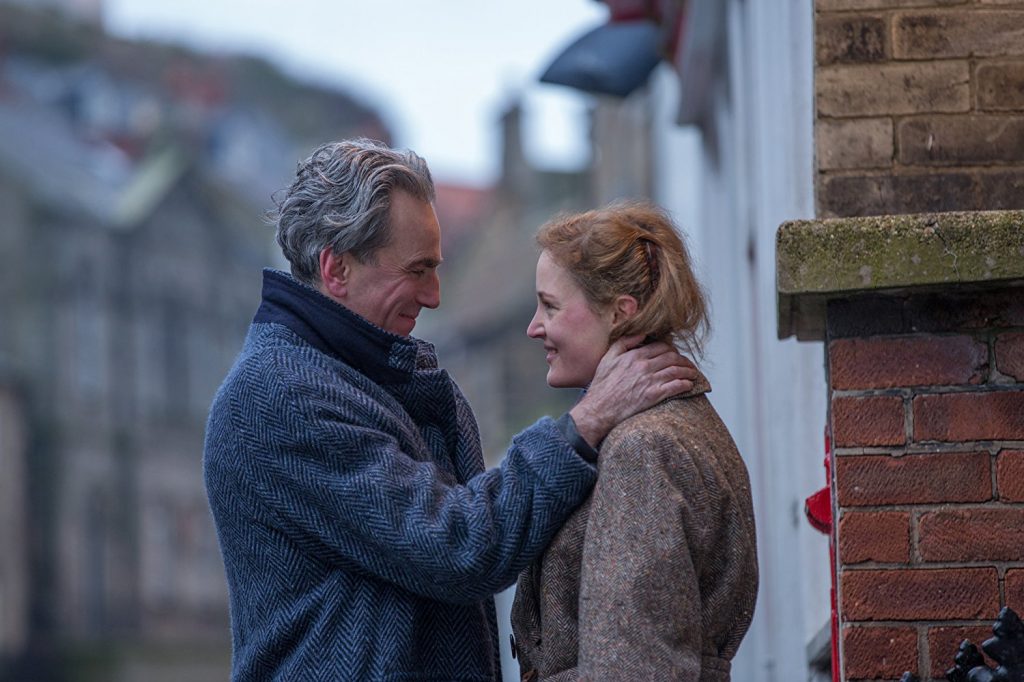 When the spot opens up for a new muse after a very uncomfortable breakfast scene with Reynolds, his partner and Cyril, the film introduces the clumsy but alluring waitress Alma (newcomer Vicky Krieps) during a charming scene in which she's taking his breakfast order. They're both attracted to each other's charm, but maybe more so he is inspired to create – using her body as a canvas.
Over time, it looks as if Alma will become just another throwaway muse to Woodcock, who has no time for even the sound of her buttering her toast (and said scene is a stand-out in the film). But, her strong-will and affection for the renowned dressmaker allows her to persist through unfathomable circumstances and dialogue. In fact, the film takes a turn when Alma takes matters into her own hands to "reset" things so to speak, and get his creative juices flowing once again. Alma understands Reynolds probably better than any woman before her. The events in the film are accompanied with narration from Alma at times about what it's like to love Woodcock, even.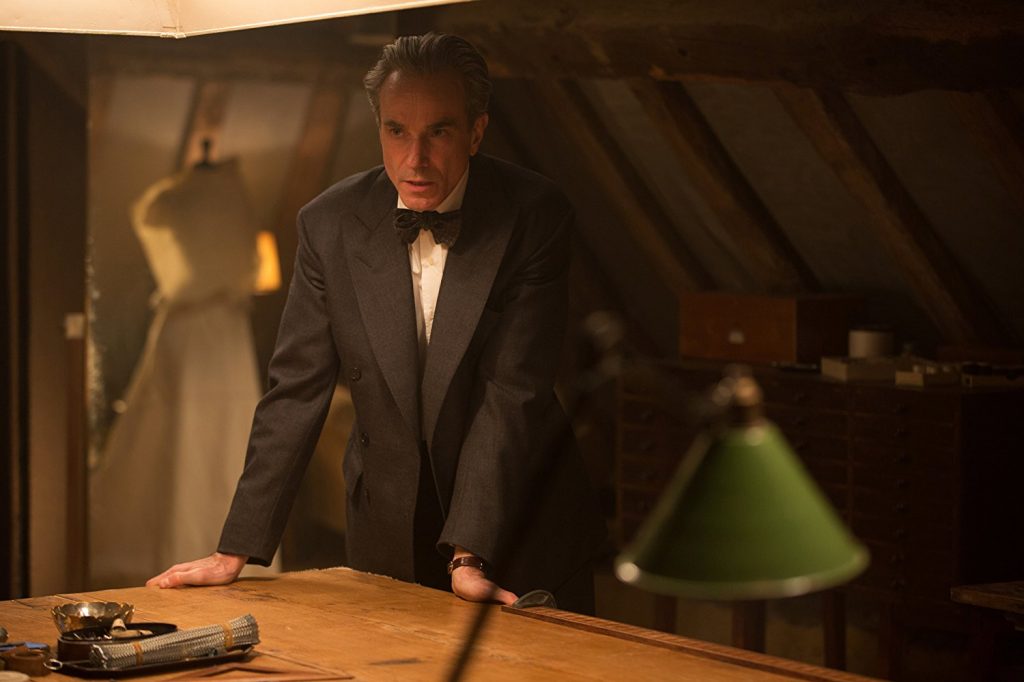 At times, Phantom Thread does feel it's length at two hours and ten minutes, but I can't say I was ever incredibly bored with it – though I would understand if someone thought otherwise. As usual, Daniel Day-Lewis immerses himself into his role and is more than fascinating enough to pull the viewer in for the film's entirety. His performance is raised by fantastic performances by Krieps and Manville as well. What I found the most incredible about the film, however, is the haunting soundtrack by Jonny Greenwood, who's scored many of Anderson's films in the past. From the opening beat, I was enthralled by the music and it's pairing to Anderson's imagery.
B