Film Review: 'All the Money in the World' Starring Mark Wahlberg, Michelle Williams, Christopher Plummer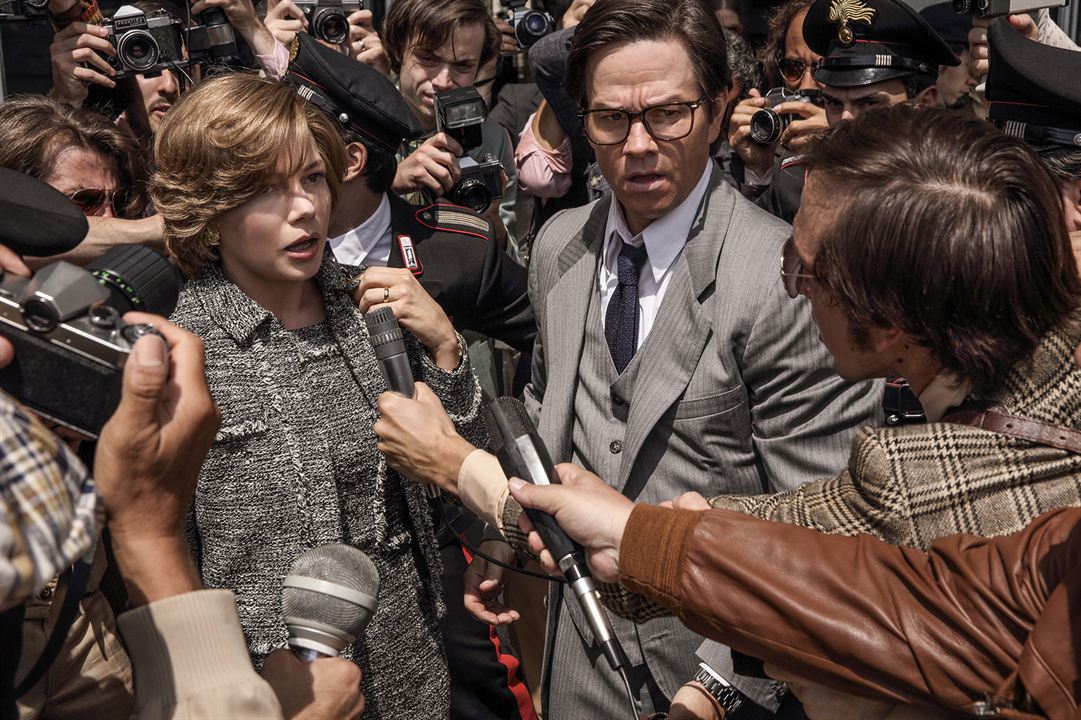 All the Money in the World is directed by Ridley Scott and is adapted from the 1995 book Painfully Rich: The Outrageous Fortunes and Misfortunes of the Heirs of J. Paul Getty. Aside from a little bit of dramatization, this is the mostly true story of the 1973 kidnapping of the grandson of the richest man in the world, J. Paul Getty, and his famous refusal to pay the ransom.
After heavy allegations were raised against Kevin Spacey (who was originally cast as J. Paul Getty and completed filming), Scott pulled him from the project and replaced him with Christopher Plummer in all but a few weeks time. It's hard to imagine what the film would have felt like without Plummer, who's now received a Golden Globe nomination for his work in this film. It's pretty incredible that Scott was able to seamlessly incorporate a new actor into the role in such a limited amount of time, but not surprising that an actor of Plummer's calibre was able to pull it off himself as well.
The film itself, however, never quite reached its potential in my opinion. This story had everything it needed to be a gripping crime drama but even amidst good performances by Michelle Williams and Christopher Plummer, it never pulled me in enough to care. Williams portrays Abigail Getty, the daughter-in-law to Getty and the mother of the kidnapped child, and is as good as she can be. She even incorporates a noticeable dialect to her voice that matches the era. Mark Wahlberg on the other hand, is more or less the same as virtually any other film we've seen him in and didn't ever really work for me in his role as Getty's dealmaker, Fletcher Chase.
I almost felt as if the film got lost in discovering its tone. It's not a dark comedy – but there were numerous moments in which the audience was laughing at the chosen dialogue used, mostly by Plummer's Getty. He makes it very clear – he's a frugal billionaire and refuses to pay any ransom for his grandson because in doing so, the rest of his grandkids would probably end up getting kidnapped too. However, if this wasn't a true story, I would honestly have a hard time believing this man actually existed with the way he's portrayed on-screen.
Scott makes some interesting choices throughout the film too, though screenwriter David Scarpa could be held just as accountable for its flaws. There's a fake-out moment near the end of the first act that's all but predictable and unearned due to the timing of it. Even if the audience is unaware of the real life story (as I was), it's clear in the film that this moment was just throw away drama and should fool no one. In addition, during the second act Abigail and Fletcher discover what very well could be the location of her kidnapped son. I couldn't help but sit in my seat in utter disbelief as I watched a dozen soldiers move in on the compound ready to extract with open gunfire as Abigail and Fletcher just stand idly in a nearby field. It just seemed so reckless and implausible and again predictable as it was clear that the boy would no longer be there.
In addition, as great as Plummer is, I feel like maybe his character wasn't as well developed as he should have been by the end of the film. It was clear he was all about being frugal with his money and that he's never had time or interest in his family. In fact, when it came to discussing the ransom, he made sure that everyone understood that if he decided to pay any amount of money, it would only be what was tax deductible by U.S. Law. In his final moments in the film though, out of nowhere comes a sudden shift in his character that just felt forced to me and I didn't buy it.
In the end, I found All the Money in the World to be incredibly tiresome. At no point was I ever fully engaged to find myself caring about it's characters. The color palette seemed dull in a number of its scenes and the character development left something to be desired. The film runs just a bit over two hours, but it felt like the longest two hours I've sat in a theater this year. While I commend Ridley Scott for his replacing Spacey with Christopher Plummer (and recognize the incredible amount of work it took to get it done in such a short amount of time), it's a shame that the movie just didn't hold up for me.
C-