Ex-Lovers Justin Timberlake and Cameron Diaz Reuniting for "Bad Teacher"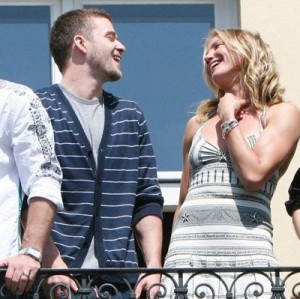 The previous Hollywood power couple which broke up in 2007 left on good terms I'm assuming, because they will be starring in the same film. I would assume that one wouldn't have taken the role if there was bad blood between them. Justin Timberlake and Cameron Diaz have both been signed up as stars of the romantic comedy Bad Teacher.
Bad Teacher stars Diaz as a middle school teacher with less than pure motives towards Timberlake's already spoken for character. Diaz's character is volatile, isn't afraid to curse, and doesn't let things stand in her way. Once she is dumped she sets her sites on Timberlake's character.
Sounds more like a dark comedy, than a romantic comedy. The film has a great supporting cast including Eric Stonestreet, Molly Shannon, Jason Segal, and Lucy Punch.  Jake Kasdan is directing the feature.