David Goyer and Jonathan Nolan Working on Next Batman Script?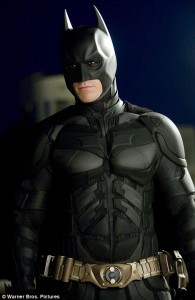 So much speculation has been happening about the next Batman film lately, and it seems like we finally have our first hint that it is finally rolling. David Goyer recently just dropped out of the ABC show Flashforward so he can concentrate on his film career.
Goyer said, "As my feature projects have started ramping up again, I felt I was being pulled in too many directions. I'm proud of the show and excited about the relaunch. It's in great hands."
Deadline Hollywood is now reporting that the feature he left to work on was none other than the third Batman script. Goyer is responsible for the scripts of the first two movies, along with director Christopher Nolan, and his brother Jonathan Nolan.
Even with a script being completed soon, I wouldn't expect the Batman film to be released until 2012 at the earliest. Expect the studios to be clamoring for a sequel, especially if it can have the kind of success that The Dark Knight experienced.