Cookie Monster Auditions For Saturday Night Live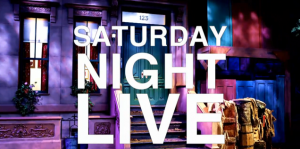 Cookie Monster has officially auditioned to host Saturday Night Live. Yes, that Cookie Monster.
The Sesame Street alum created a four minute audition tape, talking about how he wants to share his love for cookies with the world. It's a pretty creative video – complete with a new opening that replaces New York with Sesame Street, and Cookie Monter's monologue.
I have to say, Seasame Street has an incredible creative team. They write some great parts for the different celebrities that they have on every episode, and many of the segments are current with what is trendy and popular in the world.
Watch Cookie Monster's SNL Audition Tape:
[hdplay id=209 width=595 height=375]