Concert Review: Young the Giant and Grandson at Stifel Theatre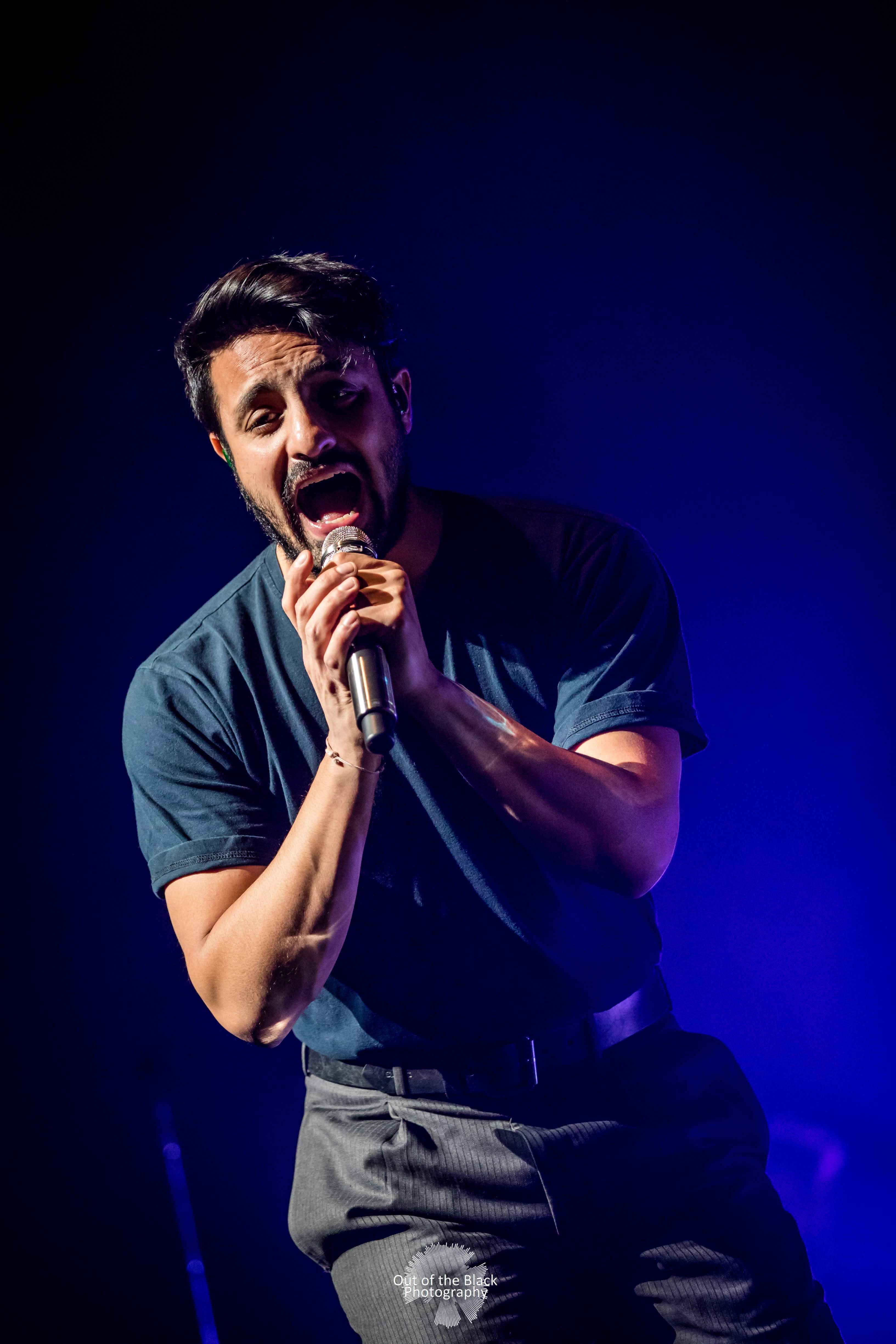 By Matthew Kistner
Photo by Reema Shah
​The Point kicked off it's first HoHo show Wednesday evening as Young the Giant visited Stifel Theatre accompanied by Grandson. For a school night, it was safe to say the place was pretty packed as audience members filled the auditorium on a week night looking for a rock show to escape the cold weather.
​The show began as Grandson took the stage as opening act and got the audience wound up with their set; including songs heavily influenced with social commentary and an impressive sound. It wasn't long before the audience was out of their seats, some even rushing the stage. I can honestly say, I haven't been that pleased with an opening act in quite some time, and they definitely delivered a solid show, including a fantastic cover of Bob Marley's "War." With an EP out now, Grandson is said to return to St. Louis in March to perform again, in which I highly recommend checking out their show.
​After a short break, Young the Giant took the stage and filled the audience with their rock'n'roll meets-modern-groovy beats. Accompanied by an array of different technicolored lights and hints of a fog machine (mixed with some vape pens,) the whole theatre vibed together as the band played hits from their new album Mirror Master as well as reminding the audience they've been around for quite some time by playing hits such as "Cough Syrup" and "Amerika."
​The crowd cheered from start to finish as Young the Giant delivered their set to an enthusiastic audience, even throwing in some Jagger-like moves by lead singer Sameer Gadhia. It seemed the funky dance moves impressed many as the screams became louder, and the infectious dancing then began occurring from concert-goers themselves.
​It wasn't until the encore that the energy level was almost too much for Stifel Theatre, as the band returned to the stage answering the cries for "One more song!" The encore consisted of hits "Superposition," "Tightrope," "Silvertounge" and of course, crowd favorite "My Body." The last four songs seemed to leave the audience satisfied and in an ecstatic mood as the band exited the stage, thanking St. Louis, and saying farewell…until next time.
​For being the first HoHo show of the year, I'd say it was a total success for The Point's Winter concert series, and I can't wait to see what else they got in store for us this holiday season.