Concert Review: Vista Kicks At Off Broadway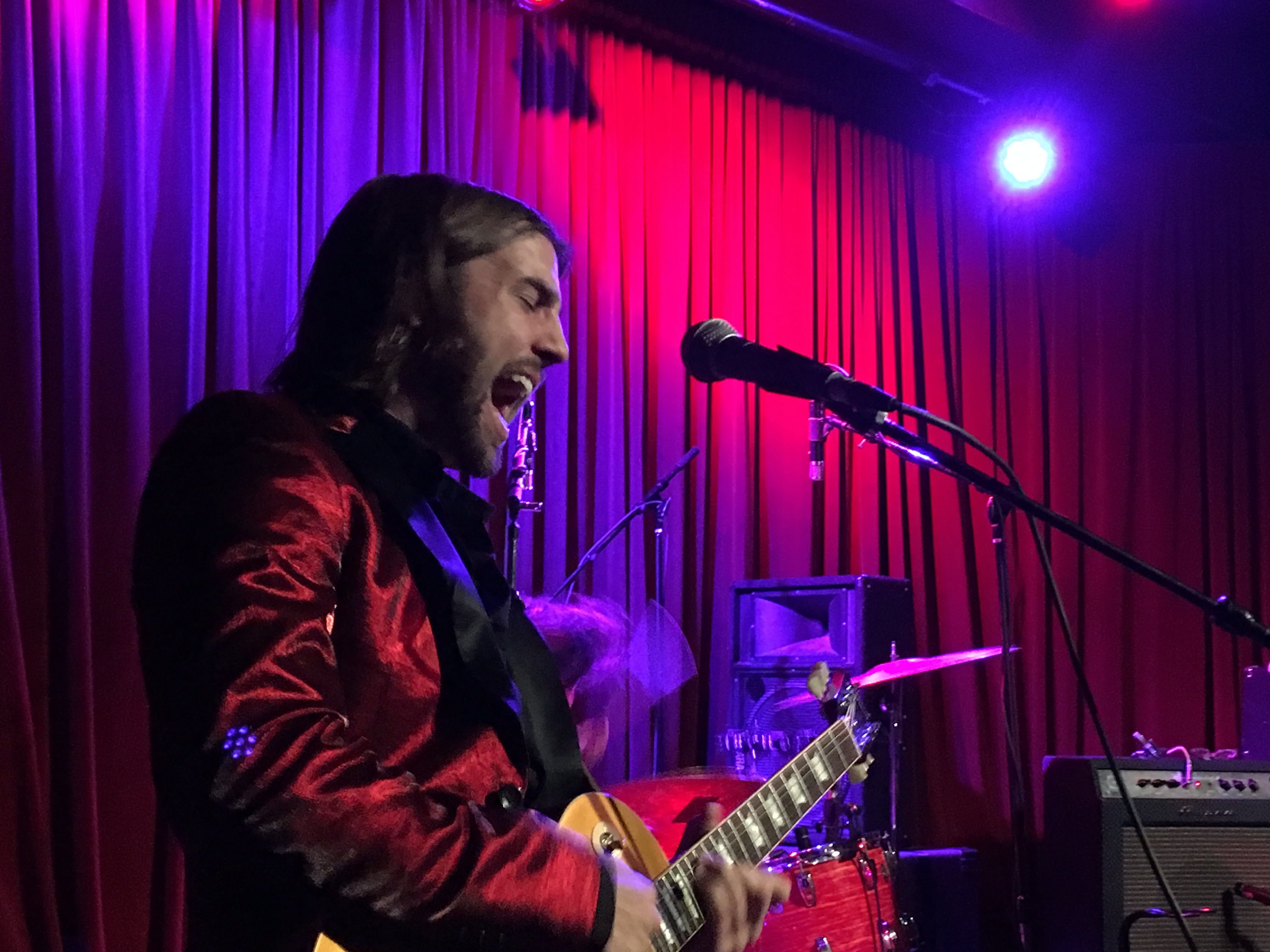 Story and Photos by Jaysun Portofino
Instant nostalgia shoots you in the face the moment you catch the smooth riffs and gravely vocals on this Sacramento power quartet. From their matching dinner jacket, to the swaying licks and rhythms moving your feet; there was real-original music being berthed.
Coming full force with smash singles like "Marceline", to revved -up groovy tracks like "Fight The War", this show just kept on giving. The members seem to have an uncanny brother-like togetherness; reminiscent of the Beatles or the more recent Kings Of Leon.
The band, consisting of vocalist Derek Thomas, who has a firm grip on when to hold back and when to full throttle it; Trevor (bass) and Nolan (drums), rounding out what at times seemed to feel like a full on rhythm section; and, last but certainly not least Sam on lead guitar and vocals injecting the cool, edgy, and raw bluesy-hard rock solos we all yearn for in our live encounters with rock 'n' roll today. It certainly came through loud and clear, stage presence and performance was atop the list of their rock 'n' roll ass kicking rapture.
While speaking with the band, Trevor related writing songs to making tacos and being available to Robert Frost energies. Even though the whole group exudes the confidence of a big rock band, and puts forth the integrity of most rock personalities i.e. Keith Richards with Robert Plant tendencies; with their head- charged reverence they claim to be the real McCoy.